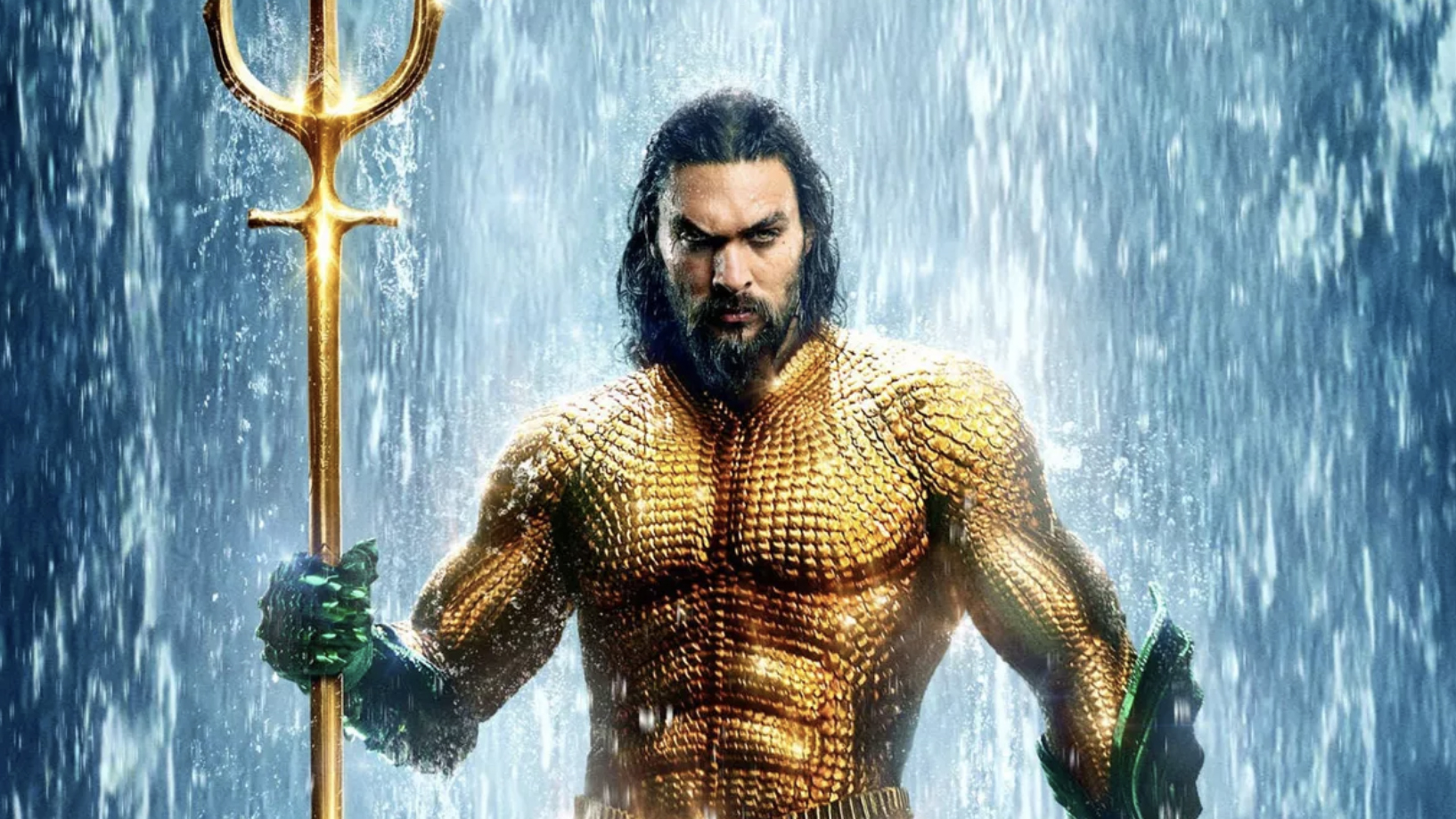 Update: King of the seas (and of the box office), Aquaman has arrived on Netflix for all you landlubbers out there! You can find out more about it below!
If you're new to Netflix and want to find the best movies to watch, or you're tired of browsing the app for 30 minutes before finding something to watch, you've come to the right place. With thousands of movies at your disposal, it's easy to get stuck in binge-watching mode, but finding the honest-to-goodness best films can be a bit of a hassle.
Top trending movies on Netflix Australia (May 2019)
In an effort to determine the best of the best, we've put together a list of the greatest possible films you can watch – curated by TechRadar editors and backed up with ratings from IMDB and Rotten Tomatoes – so that you don't have to sift through the muck. We'll keep this best-of list up to date with the latest movies that are must-watch, so you waste zero screen time searching.
Below, you'll also find a hand-selected list of the top trending newly added movies on Netflix Australia at the moment. Here's what we think you should be watching this month. Alternatively, you could also skip directly to your chosen genre via the drop down menu above!
1. Aquaman
Following on from the success of DC's last standalone film, Wonder Woman, comes the larger than life adventures of Aquaman, starring the one and only Jason Momoa in the titular role. Once considered a ridiculous character by many, Aquaman finally gets to show what he's made of in this epic blockbuster from Australian director James Wan (Saw, The Conjuring). A war is set to kick off between land and ocean, testing the allegiances of Arthur Curry (Momoa), rightful heir to the throne of Atlantis. With some goading from the warrior princess Mera (Amber Heard), a reluctant Arthur must fight to reclaim the throne from his villainous half-brother, Orn (Patrick Wilson), if he has any hope of preventing this war. One of the most visually spectacular superhero films ever made, Aquaman rivals Star Wars in terms of its scope, with the underwater city of Atlantis being a particular standout. Thankfully, the film is carried by the charm of its characters rather than its VFX, making it DC Cinematic Universe's most fun and enjoyable movie to date.
IMDB Rating: 7.0, Rotten Tomatoes: 65%
Watch Aquaman on Netflix right now
2. Always Be My Maybe
With the success of Crazy Rich Asians finally proving that there's indeed an audience hungry for mainstream films made from an Asian perspective, Netflix's film Always Be My Maybe has arrived at the perfect time to reinforce that truth. The film's story is universal: after growing apart years ago, two childhood friends end up back in each other's lives only to fall in love all over again. It helps that those two friends are played by none other than the hilarious comedian Ali Wong (from Netflix's standup special, Ali Wong: Baby Cobra) and the extremely charming Randall Park (Ant-Man and the Wasp, The Interview). With an amazing guest appearance from man-of-the-moment Keanu Reeves, Always Be My Maybe is one of the most enjoyable romantic comedies that Netflix has delivered to date.
IMDB Rating: 6.9, Rotten Tomatoes: 90%
Watch Always Be My Maybe on Netflix right now
3. I Am Mother
A smart, slow-burn science fiction film that favours suspense over explosions, I Am Mother is more akin to the likes of Ex Machina and Moon than it is The Terminator or I, Robot. The mother in question is in fact a robot (voiced by Rose Byrne) who has been raising and preparing a young girl (Clara Rugaard) within a scientific facility since birth, with no contact with the outside world, for reasons unknown. Though the girl, referred to only as 'daughter', loves her 'mother', the arrival of an outsider (Hilary Swank) turns her world upside down with a startling revelation, forcing the girl to question her allegiance to the machine that raised her and its motives. Featuring a story that will keep you guessing, and an incredibly-convincing practical robot suit devised by Weta and performed by Luke Hawker, I Am Mother is a must-watch for sci-fi fans.
IMDB Rating: 6.9, Rotten Tomatoes: 91%
Watch I Am Mother on Netflix right now
4. The Perfection
A deliriously twisty and sinister horror film, The Perfection follows the demented relationship between musical prodigy Charlotte (Allison Williams) and rising star Lizzie (Logan Browning), who threatens to upstage Charlotte at her former school. Without giving too much away, The Perfection is absolutely unpredictable – not even the trailer above can truly give you an idea of what the film has in store for unsuspecting viewers. Just know that The Perfection isn't afraid to get gross or venture into shocking and uncomfortable territory. 
IMDB Rating: 6.2, Rotten Tomatoes: 84%
Watch The Perfection on Netflix right now
5. Extremely Wicked, Shockingly Evil and Vile
Netflix's highly-anticipated new film Extremely Wicked, Shockingly Evil and Vile is finally here, and while it doesn't quite live up to the hype it generated from its showing at Sundance, it does feature an absolutely magnetic performance from Zac Efron, who plays the depraved serial killer Ted Bundy. Told from the perspective of Bundy's former girlfriend Liz (Lily Collins), Extremely Wicked attempts to explain how any rational human could have fallen for the horrific murderer's innocence claims. Leaning heavily into Bundy's reported eloquence and charm, the film occasionally makes the killer of over 30 young women seem like an underdog, which may rub some the wrong way. Of course, that approach does serve the film's ultimate goal, which is to provide the viewer with an understanding of how someone as evil as Bundy could emotionally infiltrate a person's life to such a degree.
IMDB Rating: 6.8/10, Rotten Tomatoes: 58%
Watch Extremely Wicked, Shockingly Evil and Vile on Netflix right now
6. Homecoming: A Film by Beyoncé
Netflix nabbed a huge exclusive when it locked down the rights to Homecoming: A Film by Beyoncé – an in depth documentary showcasing the megastar's awe-inspiring performances at Coachella 2018, intercut with extensive behind-the-scenes and rehearsal footage. More than an incredibly entertaining concert film, Homecoming also acts as a rallying cry for women of colour the world over. A powerful and politically-charged statement that just happens to be filled with absolute bangers, Homecoming is surely to please Beyoncé fans.
IMDB Rating: 7.5, Rotten Tomatoes: 98%
Watch Homecoming: A Film by Beyoncé on Netflix right now
7. The Highwaymen
Famous bank robbers Bonnie and Clyde have been immortalised in popular culture thanks in large part to the classic 1967 film about their exploits, but what about the lawmen responsible for ending their killing spree? Netflix's new original film The Highwaymen aims to tell their story once and for all. Kevin Costner and Woody Harrelson star as Frank Hamer and Maney Gault, two real-life Texas Rangers who are brought out of retirement with one goal in mind – to find Bonnie and Clyde and put them down for good. Despite being divisive amongst critics, The Highwaymen features terrific performances, assured direction and beautiful cinematography, giving this story the prestige film treatment it deserves.
IMDB Rating: 7.0, Rotten Tomatoes: 53%
Watch The Highwaymen on Netflix right now
8. Triple Frontier
After years of service to their country with little to show for it, a group of soldiers (Oscar Isaac, Ben Affleck, Charlie Hunnam, Pedro Pascal and Garrett Hedlund) sets out to rob one of the wealthiest and most dangerous cartels in South America. Of course, things exactly don't go to plan, and now the team is on the run with upwards of $250 million in drug money. Can they escape with the money and their lives? Directed by J. C. Chandor (A Most Violent Year), Triple Frontier is an edge-of-your-seat thriller with terrific performances and fantastic cinematography (believe us, the film looks spectacular in 4K HDR). 
IMDB Rating: 6.6, Rotten Tomatoes: 72%
Watch Triple Frontier on Netflix right now
9. Hereditary
An instant classic of the horror genre, Hereditary tells the terrifying story of a family haunted by the dark secrets of its own ancestry. Toni Collette gives a career best performance as Annie, a mother who's driven to uncover her family's cryptic past after an immensely tragic occurrence leaves them devastated. The way that Hereditary unfolds is truly unpredictable, with a number of shocking moments which are guaranteed to leave viewers speechless. While it can be a tough watch at times, Hereditary is a rewarding and immaculately-crafted horror experience that's well worth taking.
IMDB Rating: 7.3, Rotten Tomatoes: 89%
Watch Hereditary on Netflix right now
10. The Dirt
If Bohemian Rhapsody was a little too sanitised for your liking, you may want to check out The Dirt, an unflinching music biopic about glam metal outfit Mötley Crüe that revels in the debauchery of the band's sex, drugs and rock 'n' roll lifestyle in the 1980s. Never shying away from Mötley Crüe's more outrageous (and utterly disgusting) antics, The Dirt explores the highs and lows of being a rock star with no sense of self control in regards to partying, women and hard drugs (the film's Ozzy Osborne scene is particularly revolting). Be warned, the film rivals The Wolf of Wall Street when it comes to sex, nudity and drug use, often feeling seedy and exploitative in its portrayal of women (almost every female character in the film is a disposable groupie or horrible person). That said, when viewed as a time capsule of a particularly crazy moment in music history, The Dirt is immensely watchable. 
IMDB Rating: 7.1, Rotten Tomatoes: 42%
Source link