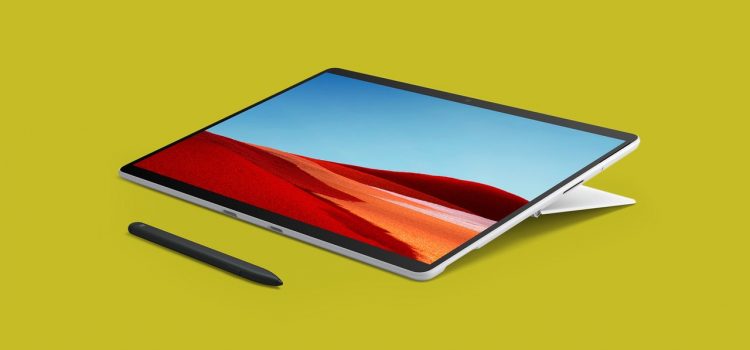 After experimenting with the emulator, I found that it's decidedly still a work in progress. Many x64 apps still refused to run, and those...
After experimenting with the emulator, I found that it's decidedly still a work in progress. Many x64 apps still refused to run, and those that did run were extremely slow. Also, if you download an app like Chrome, you're still pushed to install the 32-bit version; it took some hunting to find a 64-bit version—and I found that it unfortunately was considerably slower than the 32-bit option, running web tests at roughly half the 32-bit browser's speed. All told, a majority of applications that I was unable to run last year still wouldn't run this year, though I was able to eke out a few new benchmark scores, none of which were remotely impressive.
The good news is that I did not experience the massive stability problems I ran into in 2019, and this year I didn't encounter a single crash during well over a week of testing. Baby steps.
Meanwhile, the even better news (if you're a Pro X owner, that is) is that the industry is—slowly, oh so slowly—coming to terms with having to develop for yet another microprocessor platform. Adobe Lightroom now runs natively on the SQ1, and a beta of Adobe Photoshop is also available, with a shipping version slated for 2021. Also, Microsoft's revamped version of its Edge browser offers solid web-app performance, besting 32-bit Chrome-on-emulator performance by a factor of nearly three to one. Microsoft says that it's put a lot of recent effort into the Edge experience, and it shows.
But that really begs the same question I posed last year: Are you ready to shell out $1,500 for a web browser and a few Microsoft apps, like Teams, which is now native on Microsoft silicon? The implicit contract between PC buyers and manufacturers has always been that we bought PC hardware so we could install and run whatever apps we wanted, because the underlying platform was always the same. We traded the bugs, the viruses, and the various headaches of Windows in exchange for compatibility and the flexibility to run anything and everything without having to go through a corporate gatekeeper. Microsoft's ARM chip has broken that contract, though at least now if you visit the Microsoft Store on the Pro X, you won't be taunted by a bunch of apps that you can't install. On the Pro X, the Store is now curated to only show you those programs that are compatible with the device (though they do show up if you search for apps by name).
To be sure, the compatibility and stability situation is better than it was a year ago, but plunking down $1,500 for the Pro X remains a really tough sell. The system still looks great, and Edge performance is impressive, but I still wouldn't consider it until every app I used was running natively, or until the x64 emulator is working a lot better than it is today. The Surface Pro X and Microsoft SQ chip look like they're here to stay, but if you buy one now, you're still paying a significant premium for potential—and an uncertain potential at that.