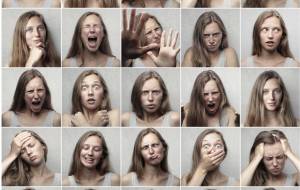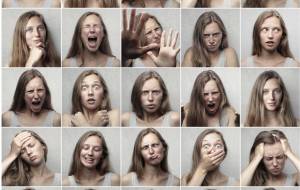 Every business wants to do right by its customers. At the end of the day, that's what a business is there for: to serve...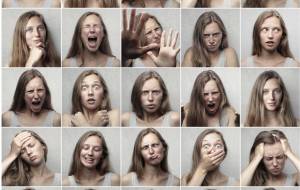 Every business wants to do right by its customers. At the end of the day, that's what a business is there for: to serve its customers and clients and to serve them well. A business will not stay in business without training its employees on the best practices for dealing with the customer base.
When one of those customers asks for everything, demands extras for free, and complains about the work you provide, hard conversations sometimes have to happen. Here's how to handle your problem customers with grace and how to ensure your clientele become long-lasting, loyal patrons of your business.
Why it's Important to Serve Tough Customers Well
You know what it's like: You're going about your day and minding your own business when a rude customer insists you drop everything and cater to their every whim.
It can be tempting to snap back at them or let your irritation show. But when issues occur — which they will, with even the best clients — the wisest action you or your team can take is to quickly and calmly find an equitable resolution for both of you.
When you prioritize customer service above all, you're more likely to retain customers in the long term. In some cases, a good customer service experience can actually turn a problem client into one of your brand's biggest proponents. But how, exactly, do you turn a customer into a brand advocate?
How to Handle Your Worst Customers
Your customers look to you — not just for your product or service — but for help and a pleasant experience. You will find that a brand advocate is your best tool against complaints and the best way to build your your company.
Make Sure You're on the Same Page
With most of your problem customers, the root of the problem is miscommunication. Understanding the customer issues with concrete examples is key: Ask for the specifics of what they're looking for, what went wrong, or what's bothering them. Then take a moment and respond with equally specific solutions.
Be intentional about how you communicate. Make sure the words you choose are clear and calm. An easy way to quickly understand a situation is to mirror the language the other person is using. Be sure to parrot (mirror) your customer's questions or concerns back to them — to see if you have truly understood their concerns.
Acknowledge Where They're Coming From
Sometimes, all people want is to be heard. While that sounds simple — allowing your customer to talk through their situation without interruption takes a little time. Resist the temptation to jump in the conversation with a quick fix (this will make an enemy faster than almost anything you could do)! While listening — only ask questions to clarify their position. DO NOT tell them to take a breath, breathe, or "calm down." These responses are generally known to be non-helpful.
Full and careful listening with mirroring language will help them calm down naturally and will give you the information you'll need to diagnose the problem.
To be clear — taking time to hear, mirror and respond doesn't mean that you have to agree with your customer. Merely listening and acknowledging their frustration will help you move closer to a resolution.
Use Any Soothing Trick to Help Yourself
You can silently be soothing yourself. "I'm okay, I can't wait to tell the other co-workers, I'm handling everything in my life better. Instead of contradicting someone by saying "but," make a point to say, "yes, and…" The word, "but" can sound antagonistic, condescending or rude — while "yes, and" lets people know you're on their side.
Keep Tabs
If you have a customer that's constantly demanding more or being rude, document their behavior. Record emails, voice messages and anything else that displays their problematic behavior. Make yourself a few notes of dates, times and a few quick details.
Say a customer is being particularly needy or making a ton of complaints, some of which start to sound very similar. Pointing them back to what they've already said can help keep them on track. Plus, it can give them a taste of what communication with them is actually like.
Call in Support
Sometimes, you just have to pass the baton. When it comes to difficult customers, don't be afraid to ask for support. Whether from a colleague or someone in leadership, having an extra voice in the room can be comforting, and can help you reach a resolution faster.
Watch for signals for when you need to call in help, like when someone is asking for more than what you're able to give. That is the time to call in your manager. Let him or her explain why you can't do what they (the customer) are asking.
Go the Extra Mile
At long last, you're finally finished helping your problem customer. You can either throw in the towel, or take this one extra step that may help you and your company retain this customer in the long run.
It's simple: After you're finished helping them, ask if there's anything else you can help them with.
Being willing to go the extra mile to help does two things: First, it shows you appreciate them as a customer. Secondly, it allows them to voice other concerns that they may have forgotten about. Either way, it's good business to do this one last check-in before sending them off.
Pushing back on a demanding customer is rarely the correct choice. You're already busy and stressed — the last thing you need is a problem client.
By taking a mental step back, you'll approach the situation with new eyes. With a little luck, you might even turn the terror of a customer into a loyal brand advocate. When you've turned an enemy into an advocate, it's a beautiful transformation and well worth the effort.
Image Credit: andrea piacquadio; pexels
The post How to Deal With Demanding Clients appeared first on ReadWrite.