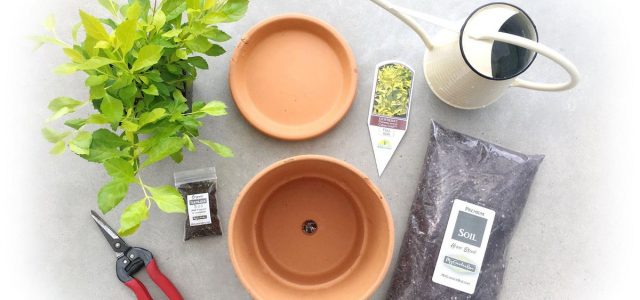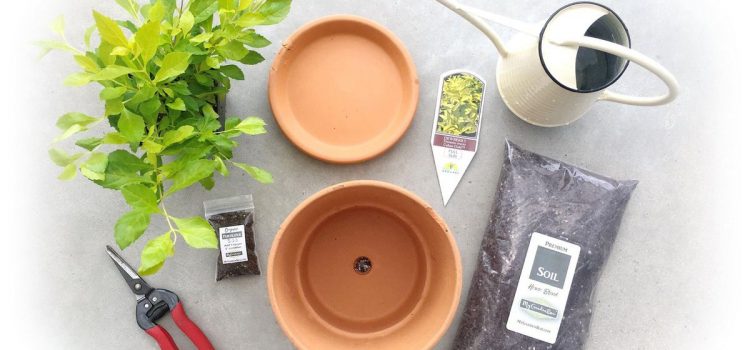 If you think it's too late in the year to get planting, think again. Gardening experts suggest planting certain trees, flowers, grass, produce and...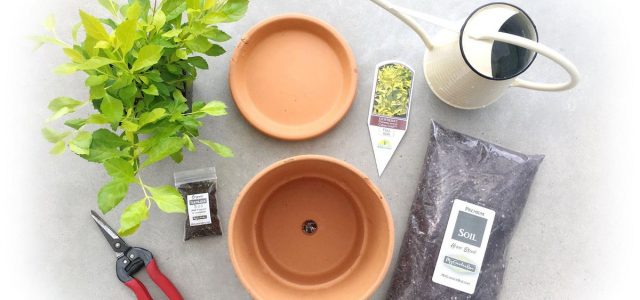 If you think it's too late in the year to get planting, think again. Gardening experts suggest planting certain trees, flowers, grass, produce and flower bulbs in the fall for maximum output, come spring. This all does heavily depend on the specific plant, however, as well as your location and climate so do some research to be sure. Now, as much as we miss the smell of Home Depot's garden center, making fewer non-essential trips to crowded stores is key to keeping cases of you-know-what down. Instead, take advantage of these great online plant delivery and garden box services that will send seeds, seedlings, flower bulbs, chutes and even full-grown plants along with instructions for care, gardening accessories and safe growing chemicals to your door. 
Indoor plants are always in season, of course, and these online plant marketplaces stock potted plants, ferns, flowers and succulents a-plenty that will brighten any corner, shelf or window sill. You can buy common and exotic plants, both as well tropical plants and most of them in a variety of sizes — from mini cacti to large plants that will anchor an entire room. Better yet, these popular online plant vendors like Bloomscape and The Sill tell you which plants are hard to kill in case plant-care is not your forte. 
For the green-thumbed, buying quality seeds, bulbs and chutes online from these plant and garden box subscription services will help maximize your garden's yield. Many of them function as sprawling online bulb, plant and seed marketplaces, but if you're indecisive like me, you can simply input your growing goals and sign up for a monthly subscription and receive shipments of flowering plants, seeds, bulbs and gardening gear sent to your home. Every garden is different, of course, and so most of these plant delivery and garden subscription services take steps to find out both what you'd like to grow and where you plan to grow it. Whether it's pretty flowers and houseplants or outdoor plants and produce you want, they will tailor your plant delivery to help you nail the garden of your dreams.
Don't have an outdoor growing space or garden at all? Don't worry: There is a slew of urban gardens and mini-farm stands designed to function without any earth or even access to regular sun. These nifty indoor grow systems like AeroGrow and LettuceGrow use self-contained seed pods and chutes to avoid messy soil situations. Some even come with their own synthetic lighting to sprout plants, produce, herbs and fresh flowers in the most unlikely of growing environments. 
No matter your setup or situation, there is a home garden service that will help you hone your green thumb or make an ideal gift for an aspiring gardener on your holiday list. Check out the best online plant delivery services, garden box subscriptions available in 2020.
Plant, garden and seed subscription services
Whatever your garden type, size or location, there is a garden subscription service that can have seeds, seedlings and gardening equipment shipped to your door every month.
Plant delivery services
These online marketplaces sell indoor and outdoor plants including tropical, succulents, pet-friendly plants and many more. You can also find bigger plants like fruit trees, vines and shrubs for bigger landscaping projects.
Indoor gardens and seed pod kits 
These innovative companies have created gardens, seed pod systems and grow spaces that can operate in nearly any conditions. Many are self-sustaining and designed to be used indoor, growing herbs, flowers and even produce in low-light settings.
More subscription service and garden recommendations