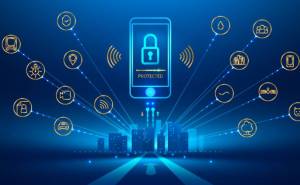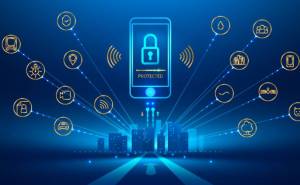 Have you ever lost 30 minutes of creative works on your computer? Or has it suddenly occurred to you that you have a great...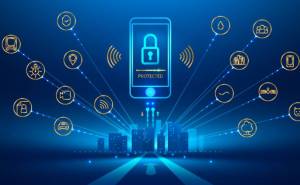 Have you ever lost 30 minutes of creative works on your computer? Or has it suddenly occurred to you that you have a great piece of data that will augment a business proposal, only to discover that the data is missing? Oh – how frustrating!
Data loss occurs for various reasons
78 percent – Hardware or system malfunction
11 percent – Human error
7 percent – Software corruption or program malfunction
2 percent – Computer viruses
1 percent – Natural disasters
1 percent – Other acts.
Impact of critical data loss across global enterprises
Meanwhile, research reveals that global enterprises lose a whopping sum of 1.7 Trillion dollars due to data loss and downtime. And this excludes disruption of business activities, the loss of productivity, the diminished customers' loyalty, the break of investor's confidence, the cost of time spent on reconfiguration, and lots more.
While it may be difficult to establish a precise impact of data loss and downtime on organizations, it's obvious that it would, sure, have a radical negative effect.
With a seamless increase in web adoption and constant acceptance of new technologies, both small and large scale businesses have been able to share important data as regards their products and services — using the web-as-a-service, Waas.
Hackers can compromise corporate networks
Meanwhile, hackers are seriously looking for ways to compromise the corporate network of several industries. As a matter of fact, the Verizon Data Breach Report reveals that 15.4 percent of reported incidents were related to malware and web application attacks.
Also, many of the most fatal breaches that covered the media in the past few years were caused by web-application and software security vulnerabilities. A very good example is the Equifax breach.
Simply put, "business websites possess the greatest threat to organizational security."
Watch your data loss due to website and software patches
A sizable number of business sectors have experienced (or will experience) data loss due to website and software patches. This has reduced the efficiency and productivity of these organizations to the barest minimum. Little wonder why 70 percent of firms that experience data loss run out of business within one year of the attack. (DTI)
You may not know when the next attack could occur, but taking proper precautions can hamper or completely abolish a hacker's attempt at gaining access to your business website.
Why your business website needs software security programs
1. Monitoring and detection
How satisfying will it be to have effective and efficient protection of your business website against the worst threat ever?
Using a software security program means your business web is on the watch, and any single vulnerability will be detected on the spot.
Software security companies provide website security scanners that check your website at predetermined intervals to detect any malicious action. You can rest assured that you'll receive an alert as well as the next line of action when this happens.
Not only does website security monitoring protect you and your customers, but it protects your website's rankings by checking a variety of different blacklists, and notifying you if you have been placed on one.
2. Performance optimization
Do you know that Google, Bing, and other search engines, use site speed as a ranking factor?
We live in a world where nobody is ready to wait for anything. We have become accustomed to business websites and apps working instantly and perfectly. As a matter of fact, a study reveals that 47 percent of customers abandon business websites that take more than 3 seconds to load!
Performance optimization is a major reason why your business website needs software security programs. Besides SEO, a site performance typically revolves around reducing the overall size of web pages. This includes the size of the files and perhaps, more importantly, the number of them.
3. Fast disaster or data recovery
In an age where data is king, the idea that data can be lost so easily should be enough to encourage businesses to take steps to protect it.
The U.S National Cyber Security Alliance found that 60 percent of companies are unable to sustain their businesses over six months after a data breach.
According to the Ponemon Institute, the average price for small businesses to clean up after their businesses have been hacked stands at $690,000; and, for mid-sized businesses, it's over $1 million.
Recent events have proven that nobody is safe from the threat of data breach — not large corporations, small businesses, startups, government agencies or even presidential candidates.
When a crisis occurs, there would be one of the two scenarios:
You run a licensed app/piece of software and the vendor is responsible enough to issue an update/patch when issues are reported.
You run a custom software delivered by your software development company and you ask for the software to be enhanced. That is going to take just as little time but chances are your custom software will ever be hacked is drastically lower. Just because the hacker would need to spend even more time looking for vulnerabilities than the AQ department of your software developer.
Even if your website is secure, a misconfiguration or simple mistake can lead to data loss. Only a sure backup plan can save you if your custom files are overwritten or tampered with.
A website security provider can offer secure remote storage, automatic backup scheduling, and an easy recovery process without disturbing your workflow. Decent software companies offer a fast and easy way to recover all the files you need in a very short time.
4. Regular software update
A software update, also known as a service pack is a periodically released update to software from a manufacturer, consisting of requested enhancements and fixes for known bugs. A software update is mainly to present security vulnerabilities in their existing items.
You may think that you do not have anything to protect on your business website but the reality is that security software gives protection for your data. Data is valuable for the sustenance of your business. Top software security programs keep your data secure by providing regular updates to keep you safe from malicious attempts.
Summing It Up:
Since 60 percent of businesses that are affected by a breach in business websites or data will shut down in 6 months, cybersecurity experts, thereby, recommend that you have an effective software security program to save yourself and your business from this calamity.
The post Why Your Business Needs Non-Stop Software Security appeared first on ReadWrite.