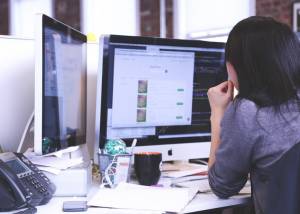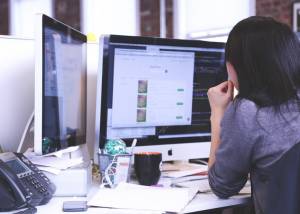 Like many industries, the manufacturing industry experienced a significant impact from COVID-19 over the past year. Perhaps the biggest impact is that manufacturers have...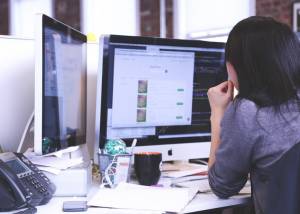 Like many industries, the manufacturing industry experienced a significant impact from COVID-19 over the past year. Perhaps the biggest impact is that manufacturers have accelerated their adoption of IoT and various sensors in an adapt to future-proof against similar circumstances. CNC machining, which is the bedrock of manufacturing, is no exception.
But apart from COVID-19, why now? What makes it plausible and sustainable? Two things: the increasing adaptation of 5G and its usability on the manufacturing floor and machine learning that utilizes that network.
Whether you're taking a look at the supply chain, a completed and installed component, or anything in between, automated optimization is the future of manufacturing. 5G will allow for the vast amounts of data from sensors to be seamlessly integrated, analyzed, and processed in real-time. Machine learning will be responsible for those actions.
These adaptations will also ameliorate some of the worker shortage that manufacturing is currently experiencing. Although there will be less demand for workers, there will be an increase in the technological skills workers need.
What's the Difference Between Artificial Intelligence and Machine Learning?
Sometimes people use machine learning and artificial intelligence (AI) interchangeably. Artificial intelligence is the broader idea that machines can carry out tasks in a way that mimics humans or is "smart." Machine learning is a specific application of AI. It, especially deep learning, is what will most impact CNC machining in the near future.
Deep learning is a category of machine learning that layers algorithms in such a way that it creates a learning system for the machine. This learning system doesn't require as much human guidance as other machine learning or tools currently in use on the machine room floor. As the computer parses the data in one layer and has its findings, those findings improve the decision-making power in the next layer.
How Do AI and Machine Learning Help on the Machine-Room Floor?
AI and machine learning have the potential to impact a myriad of things on the machine room floor, from the people to the product to the machines themselves. There are many machine monitoring systems at use on machine-room floors already. However, as the monitoring systems improve their ability to gather data and pull in information from ERP systems, the data will be ideal for machine learning. This will increase exponentially as sensor use spreads.
Machine learning will be essential to make sense of the vast amounts of gathered data. This data will help manufacturers identify opportunities to optimize processes, machines, reduce downtime, and much more. Here's a look at some that are on the horizon or already being implemented in various forms.
Reducing Machine Downtime
As sensors monitor standard components on CNC drills, lathes, and mills, they'll be able to predict when parts are approaching the end of their life cycles. This is key because even as other tasks are automated (such as calculating and entering offsets), the tool wear continues to creep in and impact results before it can be detected.
Subsequently, machines can break mid-production or need a part that isn't readily available. Predictive maintenance can save money, time, and resources. Planned downtime via sensors allows for just the right amount of maintenance and extends the life of the machine's components. Machine learning and AI can parse the data and help manufacturers identify the best time to plan for downtime.
MachineMetrics is an example of this. Their anomaly-detecting algorithm can identify when a machine is in a different state than a pre-established baseline. The company gathers streaming data from hundreds of diverse manufacturing companies and thousands of different machines. When a machine may stray from a baseline, it's time to look at maintenance.
Optimization for CNC Machines
There are several examples of companies that are already exploring ways to optimize CNC machines. Some of it is taking place within a virtual setting (like NCSimul's latest update), while others are taking place using machine data. The optimization in a program like NCSimul optimizes the pre-manufacturing process, as programmers are able to test parameters within a digital twin—a virtual copy of the CNC machine.
An example of a company using machine learning and IoT to optimize CNC machinery was Fraunhofer Institute's project to mount 5G sensors directly onto the workpiece. That sensor monitored chatter and would correct to avoid errors when it sensed the chatter. They were able to reduce the average blisk rework rates by 10%, from 25% to 15%. That small change could result in large savings for a manufacturer.
Automation of Processes
The amount of data that the machine-floor sensors produce would overwhelm an individual attempting to analyze it on their own. However, using machine learning to evaluate the data, manufacturers will be able to see trends that they might not have otherwise noticed. When the information from the sensors placed throughout the factory is input alongside ERPs, CRMs, and other systems, opportunities for automation will come to light. These opportunities will help ensure that items are delivered right-on-time. Automation, together with robots, will help manufacturers meet the growing pace and demand of the market.
Robots & Cobots Can Increase Production & Decrease Accidents
Machine learning and AI will also show up on the machining floor in the form of robots and cobots (collaborative robots). Some cobots may do simple tasks such as putting finished parts into bins. In other instances, they may replace tools or insert pieces into the CNC machine's chuck. Robots and cobots can work 24/7, increasing the production levels of a factory, and by handling some of the more dangerous tasks, can reduce accident occurrence.
CNC machining's future is quickly approaching a more holistic manufacturing process, where machines and humans are more linked via the IoT sensors and cloud computing with 5G. AI and machine learning are critical to this advancement, and some would argue, undergird the entire process. They will optimize and improve efficiency on the machine room floor, leading to greater output and fewer errors. This optimization will be necessary in order for companies to keep up with the growing demand for quality products with a faster turnaround.
The post AI & Machine Learning in the CNC Machining Industry appeared first on ReadWrite.