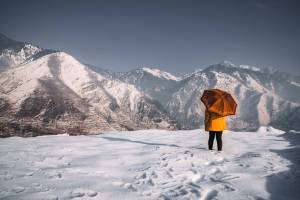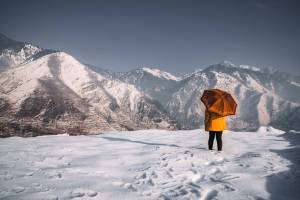 The spotlight isn't just for CEOs and movie stars. There are careers in every sector of any industry that requires front-facing talent, high levels...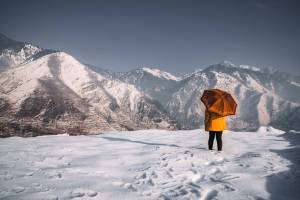 The spotlight isn't just for CEOs and movie stars. There are careers in every sector of any industry that requires front-facing talent, high levels of personability, and an extroverted personality from employees. For some people, that's a dream: getting to work directly with others is exactly why some people get into their field of expertise in the first place. For others, though — the story isn't so simple. Here are five of the best behind-the-scenes careers.
Do You Want to be the Face of Your Business?
Not everyone wants to be the face of their business. If you shy away from bright lights, don't worry — there are plenty of careers out there that fit your skillset and bring along lots of job satisfaction as well. Here are some of the best behind-the-scenes careers available today.
SEO Strategist
It used to take fancy ads and company spokesmen to get the word out about brands; now, more work happens behind the curtain than ever before. Leading the charge is the SEO strategist, the person whose job it is to know exactly how to curate and position company materials so that they appear when people search for them online. The SEO strategist position requires strong research skills as well, and some knowledge of web design, development, and layout can go a long way.
"The best SEO strategists come from development backgrounds, marketing backgrounds, management backgrounds, even writing backgrounds," says Jason Hennessey, Founder and CEO of SEO-driven digital marketing agency, Hennessey Digital, "it's more about a willingness to learn and grow than it is anything else."
SEO is a constantly-evolving field, and those that take the leap now will be a step ahead of those who wait to do so.
Back-End Developer
Websites aren't all blinking lights and banner ads. In order for a site to function, it needs a mountain of highly-optimized infrastructure keeping it afloat. The infrastructure is where back-end developers come in. In the words of Michael Wales, CTO of staffing platform Moonrise, "a back-end developer builds and maintains the technology that powers those components which, together, enable the user-facing side of the website to even exist in the first place."
In order to be a back-end developer, you'll need to have a full suite of tech skills. But don't worry, companies like Coderbyte offer online learning programs that can help you develop the skills and prepare for interviews to land a job. It doesn't take $100,000 of student debt to become a back-end developer; all you need is the dedication to get there.
Logistics Manager
On paper, it sounds so simple: businesses need their goods to get from Point A to Point B as quickly and cheaply as possible. In reality, nothing like that could ever exist without a few complications. In order to make the process as smooth as it can be, businesses hire logistics managers in order to oversee the procurement and distribution process: what comes from where, when it arrives, how it gets there, and so on.
It's no exaggeration to say that logistics teams are the backbones of their companies. If the right goods didn't arrive in the right place at the right time, entire supply chains would begin to collapse. In order to prevent those possibilities from becoming realities, logistics managers need to be cool under pressure, be able to think several steps ahead, and be experts at maximizing efficiency. It may be behind-the-scenes, but it's as crucial a role as you could find.
Technical Writer
Manuals, reports, whitepapers, how-to guides, and so much more: businesses have lots of content that needs to be written. You don't need to be an expert to write most of it (though it would help). You will need to be patient — willing to learn, and have some proven writing abilities. Once you've got those requirements locked down — the opportunities start to roll in.
For Amanda Layman, founder of Tigris Content Marketing, the transition to technical writing paid off very quickly: "although I still have plenty to learn, I'm now twice as fast at completing an assignment than I was when I started. And new types of projects became open to me: editing a PowerPoint slide, writing catchy marketing copy and performing quality assurance on a completed course." Simply put, the demand for technical writing has yet to be matched by the supply of technical writers. Take the time now to learn this skill now — and cash in while that imbalance remains.
Systems Analyst
The business world today is teeming with tools, platforms, software, and other forms of technology that can quickly become overwhelming to companies. It's a systems analyst's job to step in and smooth things out, optimizing wherever possible and facilitating further tech transitions. While being able to polish and quiet the technology requires high levels of technical expertise — the pay-off is well worth the buy-in: U.S. News & World Report found that the median salary of Computer Systems Analysts in 2019 was over $90,000 annually.
There's plenty of work for introverts — if they know where to look. By putting your skills to good use, you can carve out a niche for yourself without having to come out from behind the scenes at all.
Image Credit: imad clicks; pexels
The post 5 Best Behind-the-Scenes Careers appeared first on ReadWrite.