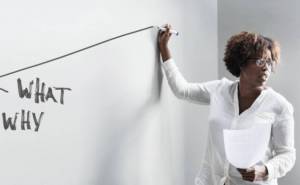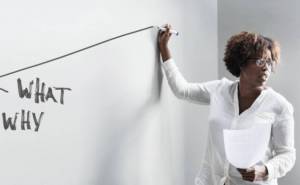 As we enter 2021, employee training is more important than ever. COVID-19 forced the pace of digital transformation, leaving many enterprises with skill gaps,...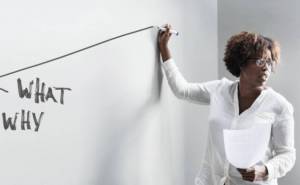 As we enter 2021, employee training is more important than ever. COVID-19 forced the pace of digital transformation, leaving many enterprises with skill gaps, and at the same time, there's a global lack of talent in key fields like data science.
Meanwhile, mass layoffs left many companies needing to restructure, as changes in consumer demands and other market forces are driving businesses to pivot their products and service offerings. As a result, many companies are currently undertaking major reorganization overhauls.
But skill gaps and the need to retrain are nothing new. Employers were already struggling with them before the pressures of the pandemic — note that in 2019, PWC reported that 55% of executives faced skill gaps that prevented them from innovating efficiently. Sure, 46% intended to use employee training to bridge the gap, but by the following year, only 18% had made significant progress with upskilling.
The evolution of business tech, meanwhile, marches on, which sharpens demand for training.
In any overview of their employee training manual, WalkMe points out — "In the coming years, digital technology will continue to advance and propel change within the workplace. On the one hand, these changes will require employees to commit more time and energy to learning. On the other, those same advances will offer up new training solutions that are more efficient and effective."
Indeed, new tech comes to improve existing training programs and help create new ones, through innovative methods and media. New training methods will require thought and time investment both by employers and employees, but the end results are likely to be worth it.
Here are three key trends that businesses need to make the most of in the year ahead.
Micro-learning moves training into the flow of work
With traditional programs, training is something that occurs separately to employees' workflows. Employees need to log out of their work tools and enter a different training platform to complete discrete units, thereby disrupting the flow of work.
But that's not the case with microlearning. Microlearning breaks up training sessions into bitesize segments that are integrated within the workflow.
"While our intentions may be to put together a thoughtful, engaging training session, it could look like just another virtual meeting on their overpacked schedule," notes Jared Douglas, a facilitator at the Association for Talent Development. "Using a blended approach to learning can help not only manage our learners' virtual fatigue but can also provide an overall better learning experience."
By avoiding lecture formats and using conversational AI through chatbots, for example, employers can embed training into work platforms, blurring the lines between work and training. Microlearning makes training smoother and more streamlined so it doesn't disturb the workflow.
What's more, embedded wizards and popup suggestions support active learning in experimental sessions. Employees learn faster this way, too, since they can complete tasks for themselves and then practice again immediately afterwards by doing the task "for real," so the learning is reinforced.
Soft skill training comes to the fore
Employee training is swinging its focus round onto soft skills, like management, leadership and listening skills, at least in part because hard skills are being taken over by automated workflows, making human interactions more prized.
However, it's far harder to train in soft skills than in hard skills. It can take a long time and requires direct human mentorship, which means taking a superior away from their work as well as disturbing a trainee.
But AR and VR are changing everything. Employers can use the technology to create immersive, simulated training scenarios that enable active learning. VR/AR simulations can convey genuine impressions of tone, nuance, and body language, helping trainees practice even tricky situations like delivering criticism to an employee.
A PWC study into VR for employee training found that people using VR can learn up topwc 4x faster than classroom learners. VR learners gained 40% more confidence than classroom learners and 35% more than e-learners, and were found to be 4x more focused than e-learners and 1.5x more than classroom learners.
Overall, VR enabled a greater improvement in soft skills in a shorter space of time than alternative methods, which is probably why CCS Insights predicts that over 50% of medium and large businesses will adopt AR/VR by 2025.
"VR is already known to be effective for teaching hard skills and for job skill simulations," says Vicki Huff, vice chair of PwC United States and Ventures and Innovation. "But we also expect to see companies starting to adopt this technology to help employees learn soft skills, such as leadership, resilience, and managing through change."
Remote training becomes non-negotiable
COVID-19 emphasized that training that relies on human mentorship, classroom learning, or face-to-face interaction isn't viable — and not available right now, anyway. Since many employees loved the shift to remote work and employers have found that it's not as apocalyptic as they feared, the need for effective remote training is likely to endure for the foreseeable future.
AR and VR can help here too. With AR/VR technology, employers can deliver complex training scenarios remotely, at scale and at reasonable prices. VR learning reaches cost parity with classroom learning at 375 learners and with e-learning at 1,950 learners, while being more effective than both approaches.
We're also seeing a rise in mobile-first solutions that are designed primarily for use on smartphones or tablets and then converted to desktop, rather than just mobile-ready programs developed with desktops in mind.
Quality mobile training experiences can be accessed from anywhere, anytime.
It's time for employee training to enter the digital era
The extreme experiences of 2020 have only highlighted the need for improved employee training that makes the most of the possibilities of digital tech. By using tech like conversational AI, AR, and VR, enterprises can deliver remote virtual learning experiences, microlearning that's integrated into the flow of work, and effective soft skills training, to fill their skills gaps and support ongoing innovation and business growth.
The post 3 Ways Employee Training Will Change in 2021 appeared first on ReadWrite.