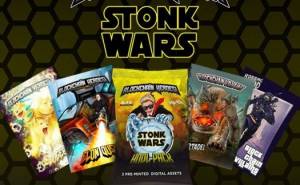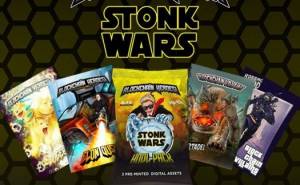 Heroes used to get statues. Washington has Abraham Lincoln. Paris has Marianne. London has Admiral Nelson. All stood against tyranny and in favor of...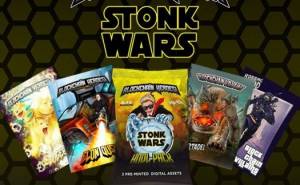 Heroes used to get statues. Washington has Abraham Lincoln. Paris has Marianne. London has Admiral Nelson. All stood against tyranny and in favor of the common man. These days, we're a little more cautious about who we cast in bronze and carve in stone but that doesn't mean we can't commemorate people who are doing great work.
When the retail investors on the r/WallStreetBets community decided to take on the hedge funders of Wall Street, they too struck a revolutionary blow. They might not have fought secession or battled Napoleon on the high seas but they did show that, together, regular folk can punch up and give the wealthy and powerful a bloody nose. Or at least hit them in their pocket.
Those heroes don't get a statue but they are receiving a more 21st-century accolade, and one that better fits their own strike against centralized finance.
Blockchain Heroes, a set of digital collectible trading cards issued on the $WAX blockchain, is commemorating the rebels of Reddit. Blockchain Heroes: Stonk Wars features 10 parody characters representing key players who manned the barricades of WallStreetBets and the bullies of high finance.
The first two installments of Blockchain Heroes celebrated leading figures in the development of Bitcoin and the blockchain technology that underpins it. In highlighting the efforts of regular folk who bought and sold shares in a video game retailer they liked, the third installment is taking a slightly different approach.
"The Blockchain Heroes support freedom and decentralization, placing them in constant conflict with the Centralizers who seek power and control," explained Joel Comm, co-founder of Blockchain Heroes. "The battle is perfectly illustrated by recent events and this trading card set will amuse and awaken thousands."
Like physical trading cards, such as baseball cards, each pack of digital collectibles contains a random set of images with different degrees of rarity. Digital cards though can also include animation and 3D-rendered trophies, and by using the blockchain to track the flow of exchanges, owners can be certain of the authenticity.
The blockchain records the sale and exchange value of each transaction in an unhackable distributed ledger, ensuring that buyers and collectors always know that they own a genuine rarity.
Blockchain Heroes, one of the first blockchain-based collectible series, was developed by Joel Comm and Travis Wright, co-hosts of the popular The Bad Crypto Podcast.
The first two installments of their cards sold out within hours. The 7,500 new packs each containing three digital assets marking the battle against the hedge funds are expected to sell equally fast to traders and collectors who want to commemorate the historical moment.
It's a lot easier than owning and trading a statue.
Image Credit: Web_stonk
The post Reddit Stock Traders Commemorated on Digital Trading Cards appeared first on ReadWrite.