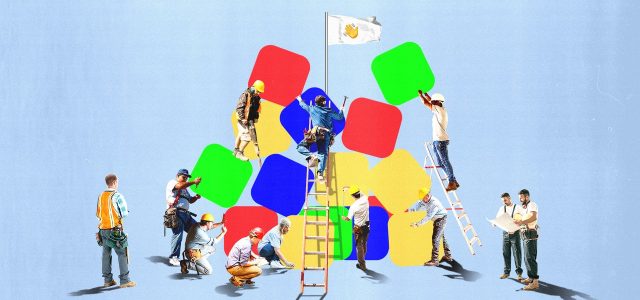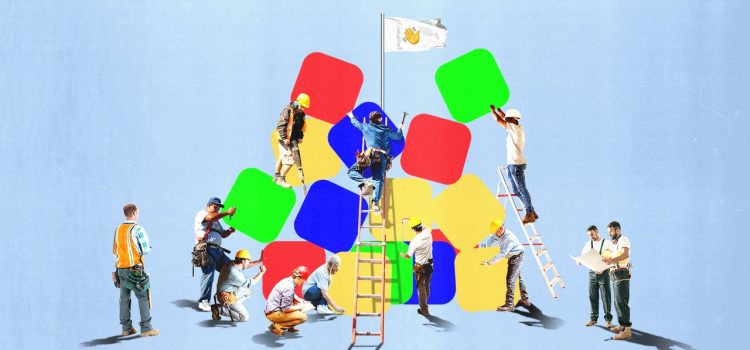 On Clubhouse, it's no different. People have been working within the constraints of the app to make it work for them. For example: There's...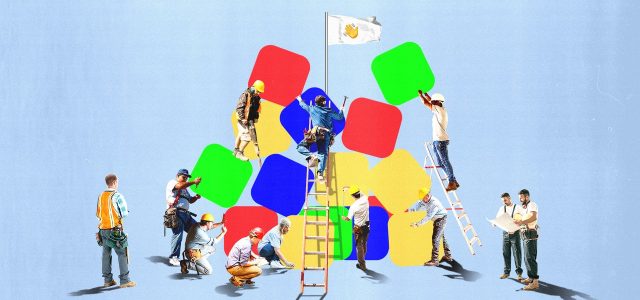 On Clubhouse, it's no different. People have been working within the constraints of the app to make it work for them. For example: There's no way to share images, so some people use their avatar to show charts or other visuals that may be relevant to a room. There's no way to share notes or links, so some people add link trees to their bio where more information can be found. Clubhouse does not have the UI to show which rooms are on-the-record, so people add red dots, in emoji, to the names of rooms that are being recorded.
Some have taken that kind of creative problem-solving further, to build their own businesses. YoYo Club—advertised as the "Eventbrite for Clubhouse"—gives moderators a way to plan and promote future Clubhouse rooms, cutting through the noise of Clubhouse's notifications. "You follow people and then you end up getting 60 Clubhouse notifications every hour," says Peter Swain, YoYo Club's cofounder. "So I'm not actually getting notifications from the people I'm interested in anymore. And meanwhile, people come into rooms saying, 'I wish I'd known about this a few hours ago.'" Recognizing the need, Swain and his cofounder prototyped the app in a few weeks. Right now, moderators can use it to show audience members when they have upcoming events scheduled.
YoYo Club is currently free to use, though Swain hopes that power users will eventually want to pay for it. As he sees it, there are already people with millions of followers on the platform, and an emerging set of influencers who host dozens of rooms a week. Those people will likely need premium features to enhance their businesses, as full-time Clubhouse hosts. He's also aware that Clubhouse is still in its early days and could easily put the kibosh on his idea by building it natively. "If you want to base your business model around somebody else's platform, that's a risk," he says. "Will Clubhouse build what I built? Probably. Can I stay one step ahead of them? Also probably."
Direcon, the so-called "Tweetdeck for Clubhouse," is already monetizing its suite of tools, by charging users a $50 monthly subscription fee. It can measure the total number of listeners in a room, average time listened, number of hands raised, and the average "stickiness" of the room. Direcon began as a tool for Instagram users, but found itself in an already-saturated market. This month, its cofounders—a group of five Turkish entrepreneurs—reinvented the app for Clubhouse.
"The lack of insights on Clubhouse makes it really hard to understand the campaigns' performance and we thought it should be developed as soon as possible," says Buğra Kaan Ayaz, one Direcon's cofounders. Already, he says that a few thousand moderators have started using the service. The goal is to become "the most advanced analytics platform for Clubhouse." That could either mean a steady stream of subscription income, or an acquisition: Recall that Tweetdeck was purchased by Twitter in 2011, for a reported $40 million.
It's not all smooth sailing for would-be Clubhouse entrepreneurs. The company does not have an official API, or application programming interface, which allows outside developers to "plug into" a platform. Without that, third-party apps like Direcon rely on workarounds for their functionality. When it first launched on February 22, Direcon asked users to log in with their Clubhouse username and password, in order to access room data and provide analytics. After people pointed out that this method presented security issues and a risk of users being banned from Clubhouse altogether, Ayaz says the app changed tack and no longer requires people to sign in with their Clubhouse credentials. "All the live features related to analytics will remain the same," he adds. "Our incoming moderation feature will be slightly different." In comments on Direcon's blog post and on Twitter, some users claimed they were having trouble with their Clubhouse accounts. Ayaz says this was due to a bug with Clubhouse, not Direcon; another post by the company was updated overnight to say the issue had been resolved.