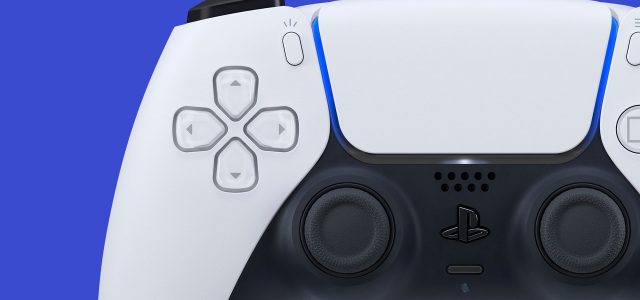 Unfortunately, that's all this screen allows for—there are no folders, no manual sorting, and it won't even save your sorting settings. If you leave...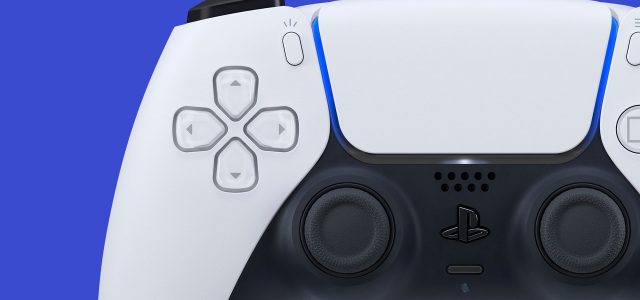 Unfortunately, that's all this screen allows for—there are no folders, no manual sorting, and it won't even save your sorting settings. If you leave this screen and come back, it'll be set to Most Recent again (why, Sony, why?). Still, if you're looking for a game you haven't played in a while—or ever—it could help you find it faster. You can also press Triangle from the home screen to jump to the search button, which is handy.
Customize the Control Center
When you press the PS button on the PlayStation 5, you'll see the Control Center, which includes cards that act as shortcuts and information for the current game, as well as a set of quick menus along the bottom. You can access your notifications, friends, sound options, and more.
If you find this menu cluttered with options you'll never use—or if you want to enable some hidden ones—you can customize it to your liking. Highlight one of the shortcuts along the bottom of the screen, then press the Options button on your controller. You'll see a list of all the icons that can live here. Some are permanent, but others can be removed and added to make the menu more applicable to your needs.
Oh, and bonus tip: if you'd rather the Control Center not appear at all, you can hold the PS button down to go straight back to the home screen.
Turn Off the Background Music and Sound Effects
I always kind of dug the soothing background tones of modern video game consoles, but some may not. And the PS5 doesn't just play calming music in the background—it plays different music based on whatever game you highlight, which can be annoying.
Thankfully, you can turn this music—and the associated sound effects—off completely. Highlight the Settings cog in the upper right corner of the home screen, then head to Sound > Audio Output and scroll down to the bottom of the menu. You'll see an option to turn off the Home Screen Music and Sound Effects, if you so choose.
Tweak the UI With Accessibility Settings
While Accessibility settings are designed with differently-abled people in mind, they can also provide handy customizations you might have missed (like turning off the butt-dialing tap-to-wake feature on iPhones). If you head to Settings > Accessibility, you'll find a few options under Display that may interest you—like customizing the way text appears or changing the scroll speed of overflow text.
Disable Popup Notifications
Finally, while it isn't specific to the home screen, I recommend heading to Settings > Notifications and customizing how and when pop-ups appear. Many notifications may be set to hide during videos and broadcasts, but that means when you go back to the home screen, you'll often get spammed with notifications you missed. You can turn certain notifications off entirely, or set them to display for a shorter amount of time, so they aren't hanging out on your screen, covering up those all-important icons in the corner.
I wish we had more useful options, and using the PS5 side by side with other consoles really makes the interface feel unfinished. Hopefully, as Sony releases more software updates for the machine, more of those useful sorting and customization features will trickle out over time—so you can make your console truly yours.
---
More Great WIRED Stories