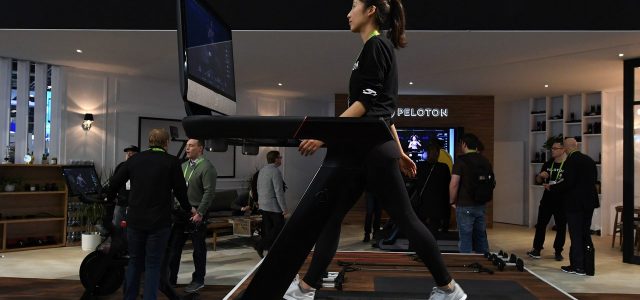 "We've received reports of child injuries involving treadmills before, but a lot of them have to do with acceleration. This is different," Joe Martyak,...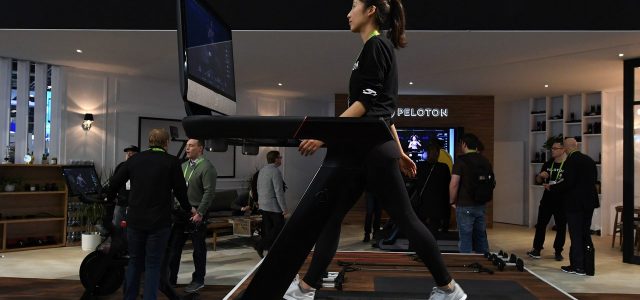 "We've received reports of child injuries involving treadmills before, but a lot of them have to do with acceleration. This is different," Joe Martyak, director of communications for the CPSC, tells WIRED. "I want to emphasize that our technical evaluations are continuing, but some of the factors that appear is that there is a unique slatted belt, a lack of a guard at the rear, and a large clearance underneath the treadmill."
Peloton declined to comment when asked about specific design elements of its Tread+ treadmill, instead pointing us to the FAQ posted on its website, which includes this statement: "We are working to develop additional modifications to the recalled Tread+ that will address the hazard of adult users, children, and pets being pulled below the Treadmill and suffering serious injury or death."
The company also said it will offer full refunds to any Tread or Tread+ customers who request one, and it has also offered to move the treadmills to another (presumably safer) place in customers' homes, free of charge.
Serious injuries, and sometimes recalls, are not uncommon in this product category. The CPSC told The Washington Post that there were 22,500 treadmill-related injuries treated in the US in 2019, and that it received reports of 17 deaths involving treadmills between 2018 and 2020. According to the agency's website, over the past decade there have been recalls of StairMasters, elliptical machines, weight racks, pull-up bars, and ab straps for pull-up bars. One such recall was of a Schwinn-branded elliptical machine made by Nautilus, a global fitness equipment manufacturer. In that case, though, there were just nine reports of foot plates becoming detached, and the most severe injury documented was a hurt knee.
"I think there are a couple reasons why the Peloton incidents are getting this attention," says Ray Maker, the author of the popular fitness blog DC Rainmaker, where he writes extensively about technology products for runners, cyclists, and triathletes. "The death of a child likely catapulted this higher into the Consumer Product Safety Commission's purview, compared to other injury-type scenarios."
"But also, I think it's the sheer numbers being recalled and the size of the company," Maker continued. "If you look at most treadmill manufacturers today, most are owned by larger conglomerates and they have a bunch of different model numbers, so it's harder to latch onto one particular model. Peloton only has two models, and they've effectively all been recalled."
Maker, who says he has run on an uncountable number of treadmills, also noted that while other treadmills may be susceptible to the same problem as the Peloton Tread+, some manufacturers have installed low-lying bars along the back of their treads, which in theory would prevent children, pets, or objects from being caught underneath.
Jeff Douse, who used to run a Houston-based running program and boutique running studio called RacePace, had at one point invested in 25 Woodway 4Front treadmills for his gym because the slat-belt treads offered better shock absorption for runners. But the inherent risk with any slat-belt treadmill, Douse says, is that "as those slates come towards the end of the treadmill and rotate around and go underneath, the slats actually start to separate and create gaps, where someone could probably stick a finger."
The clearance height, or distance from the bottom of the treadmill to the floor, is also a consideration, Douse says. The Woodways he invested in, at $10,000 a pop, were low enough to the floor that anyone tasked with cleaning the floor below the machine struggled to reach underneath it. The Peloton Tread+ appears to have more clearance space, Douse says, with wheels on the front of the treadmill and adjustable levels on the back—which means it might be relatively easy to reach under, but could create "potential areas of vulnerability."
On Guard
It's unclear at this point what Peloton's next move will be. The company says it's working on modifications to the recalled treadmills, but those designs will have to be presented to and approved by the CPSC before Peloton can resume sales.