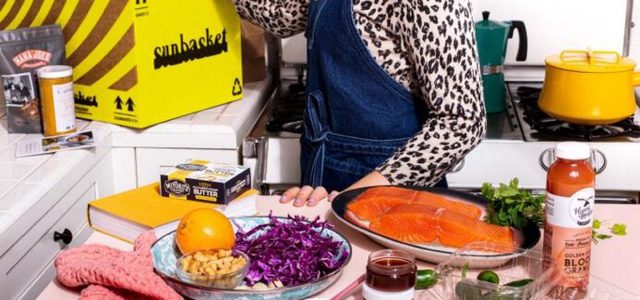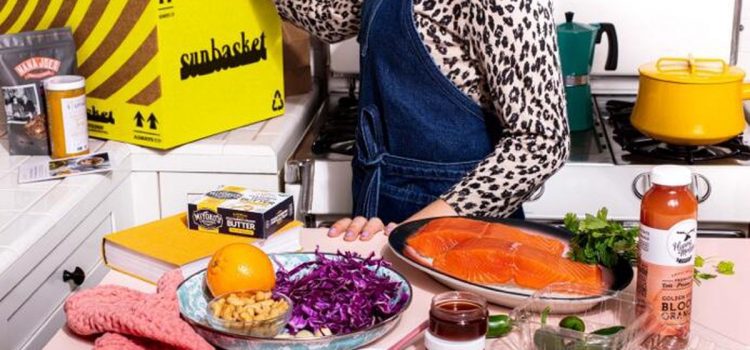 Attention hungry people: CNET's been doing a deep dive into the best meal delivery services available in 2021. There are quite a few to sort...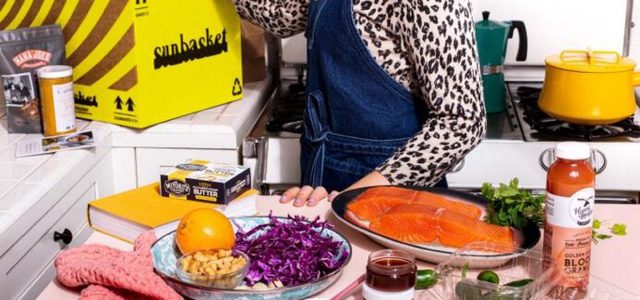 Attention hungry people: CNET's been doing a deep dive into the best meal delivery services available in 2021. There are quite a few to sort through but if you've been wanting to try a meal kit or prepared meal subscription, you won't have to cough up much cash to do it. Meal-kit companies and meal delivery services are always trying to lure in new subscribers with massive discounts and sign-up offers, some as cheap as $2 a serving. New-customer deals are nothing new, but with so many fledgling meal-kit operations springing up and jockeying for your money (and email address), you can try them all for pennies on the dollar. To make things even easier, we've tested all the most popular meal kits and meal delivery services so you'll know exactly what to expect from each one.
Pssst, over here. Because all these meal-kit companies let you cancel for free after the trial, you can try them all at hugely discounted sign-up prices and see which one you like the best. My personal favorite was Sunbasket but we'd love to know what you think.
Companies such as EveryPlate, Blue Apron, HelloFresh, Factor and Home Chef are poised and ready to send perfectly portioned, ready-to-cook dinners to your doorstep, at per-serving prices that often beat what you'd pay dining out or getting takeout. Whether you're looking for ways to eat healthily, learn to cook new recipes or just make fewer trips to the grocery store this winter, a healthy, versatile and budget-friendly meal kit can help with all of that. 
Read more: The healthiest meal kits and meal delivery to try in 2021
A few meal-kit companies have particularly click-worthy deals that are live now, including a sign-up deal from my favorite meal kit service Sunbasket. EveryPlate — which is my pick for the best budget meal-kit company — has recipes as low as $2 per serving when you try the service. Daily Harvest, a healthy prepared-meal delivery service (not just a meal kit), is also offering a sweet sign-up offer that's good for $90 off the first three boxes of vegan meals.
So which meal kit is best? I've tried most of them and they're all pretty solid, with differences to consider depending on your budget, diet, taste and kitchen skill level. You can check out CNET's roundup of the best meal-kit delivery services and best healthy food delivery services for a more detailed, er, taste. It's worth noting that most meal-kit companies also let you pause or cancel anytime, so the risk and commitment when signing up for a meal-kit service is minimal.
These offers were valid at the time of publication, but they can end at any time and may be restricted by geography and other cookie-based conditions in your browser. If you don't see a deal populate, try in a new window or private browser. In the meantime, if you've already tried one or more of these, tell me which ones and what you liked or didn't like.
Read more: The six cheapest meal delivery services
My advice: Take advantage of each and every one of these offers (making sure to pause or cancel after, unless you want to continue). You can see which service you like best and get supercheap takeout-style meals for weeks at a time.
Your thoughts?
More food service recommendations
---
CNET's Cheapskate scours the web for great deals on tech products and much more. For the latest deals and updates, follow the Cheapskate on Facebook and Twitter. Find more great buys on the CNET Deals page and check out our CNET Coupons page for the latest promo codes from Best Buy, Walmart, Amazon and more. Questions about the Cheapskate blog? Find the answers on our FAQ page.
The information contained in this article is for educational and informational purposes only and is not intended as health or medical advice. Always consult a physician or other qualified health provider regarding any questions you may have about a medical condition or health objectives.