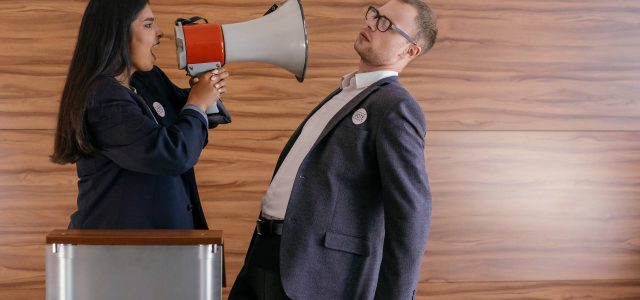 Have you noticed that most content creators, marketers, and other online personalities like to generate controversy? They make a debatable claim, take a strong...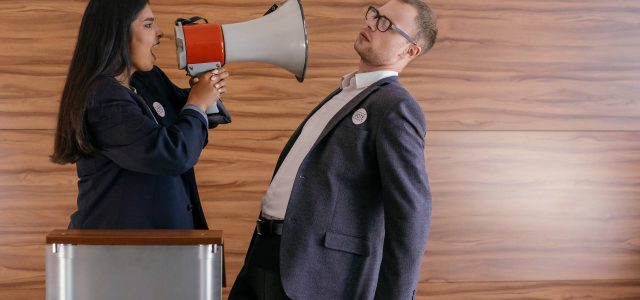 Have you noticed that most content creators, marketers, and other online personalities like to generate controversy? They make a debatable claim, take a strong political stance, or even personally attack another personality – and then watch as their viewers and readers fight it out in the comments.
Even mainstream news organizations have capitalized on this trend, sacrificing accuracy (and sometimes, journalistic integrity) to make their readership outraged on purpose – or at least "stir the pot" with controversial claims.
It's no secret that controversy sells. But why is controversy such a powerful instrument online? And, assuming controversy is as unhealthy as it feels, is there a different way forward?
The Gifts of Controversy
The power of controversy comes from many overlapping factors.
For example:
        Differentiation. The web is packed full of content, with new posts and videos published on a constant basis – yet 75 percent of published content gets 0 external links. In other words, the vast majority of content isn't informative, interesting, or useful enough to warrant the acquisition of links. If you write the same, vanilla content as everyone else, you're not going to get any attention. But if you write something less commonly accepted, or something provoking, you'll at least stand out from the crowd; even if your content quality is lower, you'll earn a major competitive advantage because of this.
        Direct engagement. Controversial content is much more likely to engage an audience. Imagine a post on social media that reads, "Scientific study finds that most people think puppies are cute." How many comments will that receive? How much discussion will that generate? A few people will say scientists are wasting time and money proving what we already know, but that's about it. Now imagine a post that reads "Scientific study finds that people who think puppies are cute are more likely to be serial killers." Whether it's true or not is immaterial; what matters is that this second post is much more likely to get people talking – and as we all know, highly engaging posts tend to perform better in every category.
        Relevance and interest. Generally speaking, it's better to have a small, dedicated, loyal audience than a large one that's mostly indifferent. By taking controversial stances, you'll be alienating a portion of your audience, but those who remain will likely find your content to be much more relevant and interesting. Post enough controversial content, and you'll eventually generate a kind of cult following.
        Novelty. Controversial statements are controversial because they're some combination of new, rare, or disputed. In all of these cases, controversy stands out from normal, routine opinions and commentary. Creating controversial content is a way to provide people with new, exciting material.
        Information, research, and understanding. In many cases, controversial content lends itself to a better informed, more robust discourse environment – and one that can lead to better public understanding, assuming they're getting controversial takes on both side of a disagreement. For example, a moderate stance on U.S. healthcare won't generate controversy. Articles with controversial opinions on the subject, like pushing for Medicare-for-all or completely deregulating the market, will generate controversy – and if you read both these takes, you'll probably walk away with a more thorough understanding of the variables and considering factors involved.
In Defense of Controversy
Controversy often makes us uncomfortable. It makes us argue, it makes us confused, and it calls into question our understanding of various topics. But controversy isn't always a bad thing.
For starters, controversy can be a way of getting closer to the truth. In legal settings, it's important to have both a prosecuting attorney and a defense attorney; this way, the most extreme views of the case get equal representation, and jurors can figure out where the "middle ground" truth is. Stating an extreme case can sometimes reveal flaws in conventional schools of thought – and get us closer to the actual truth.
We can also think of controversy as a form of strengthening our ideological immune systems, so to speak. Being exposed to bad ideas and controversial ideas forces you to think critically – and can make you scrutinize other materials you find online more closely.
The Ramifications of Controversy
That said, there are some downsides to excessive posting of controversial ideas.
For example:
        Extremism and political polarization. Political polarization is nearing an all-time high in the United States, in part because of the prominence of extreme controversial content. Outrageous claims push people to one side or the other – and moderate candidates with reasonable positions tend to lose consistently to louder, more polarizing figures. While this hasn't completely eroded our political system yet, the emergence of more radical voices is troubling to many.
        Misinformation and resulting threats. Controversial content isn't always "good" content. Some people stir controversy by making bold predictions, misrepresenting data, or selectively leaving out crucial information; when this happens, it often leaves major segments of the population grossly misinformed – and potentially encouraged to take violent action based on that misinformation.
        Mental health and wellbeing. Even if you know the content you're reading is low-quality, inaccurate garbage, seeing it can be distressing. It's concerning to know that content like this not only exists but is rewarded, and that a small but significant percentage of the population actually believes it. It's simply not good for our mental health or general wellbeing.
What's the Alternative?
Here's the biggest problem. If an overabundance of controversial content is a bad thing, then what's the alternative? What change could we make to de-incentivize controversy while preserving the rest of our content-hungry environment?
The only suitable solutions require massive overhauls to our existing institutions – or a fundamental change to human nature.
Since this isn't particularly doable, your best option is to exercise authority where you can, by taking control over your own content. Feel free to lean into controversial content, but create it with the following in mind:
        Accuracy and integrity. Don't generate controversy by lying, misreporting, or blowing things out of proportion. Focus on accuracy and your integrity as a content creator.
        Fair and full topical exploration. If you're exploring a controversial or touchy issue, try to "steel man" the opposing side, outlining their position generously. If done right, it can serve to inform people and make your case even more persuasive.
        Respect and politeness. Don't generate controversy by attacking, insulting, or otherwise disrespecting other people; it's not productive, informative, or kind.
Similarly, you can change how you choose to engage with content online:
        Limit engagement with provocateurs. When you notice a particular creator or institution is consistently churning out low-quality, provocative content, stop engaging with them. Don't react to every outrageous thing you see online, and don't add comments to comment sections that have potential to become veritable dumpster fires.
        Support high-quality content in all forms. When you find creators and institutions that create high-quality, thoughtful pieces of content, support them. That could mean subscribing to them, sharing their work, or just interacting with them regularly.
        Encourage others to follow your example. Help people in your social circles learn the power of controversial content – and encourage them to vet their sources carefully. There's not much you can do to change the habits of the entire human population, but even if you change a few minds, you can make a positive impact on the world.
Controversy itself isn't a strictly bad thing. In many scenarios, ample controversy can bring attention to important matters or help people hash out the truth in a complex situation. But it's hard to argue that controversy has no ill effects – and that a penchant for controversial, outrage-worthy content isn't something we should strive for. Since we can't rewrite the internet overnight, and we may not want to anyway, our best option is to strive for higher integrity and accuracy – and try not to get too riled up when we see opinions we don't like online.