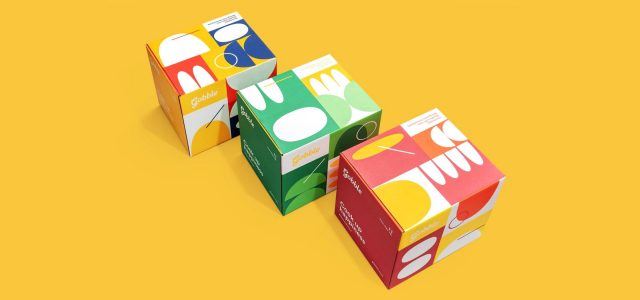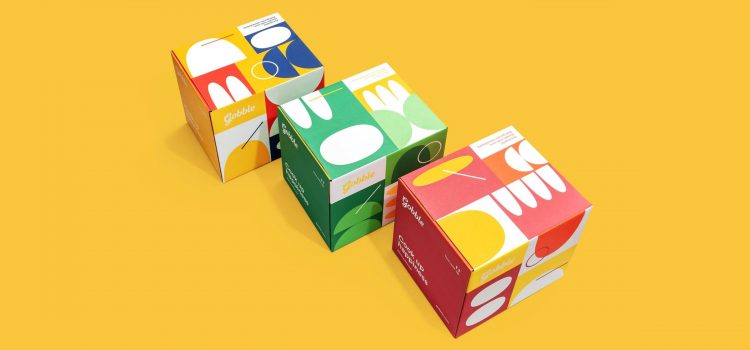 Hungryroot ($8+ per serving) is essentially an online grocery store. You'll take a quiz about what you like to eat, and the service ships...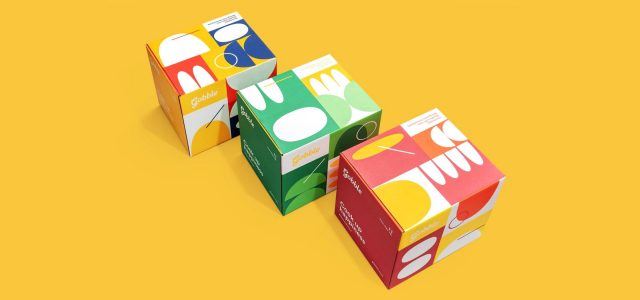 Hungryroot ($8+ per serving) is essentially an online grocery store. You'll take a quiz about what you like to eat, and the service ships groceries to your door, along with recipes based on whatever is in the week's box. For example, one of my boxes contained chickpea pasta shells and a superfood tomato sauce, but I was free to dress it up with whatever I wanted or use the ingredients separately. It's a fantastic way to supplement your pantry. You can opt to pick out groceries yourself, or Hungryroot will do it for you based on your food profile. Allergen and diet filters abound. There are plans for one person, two people, or three or more people. You can view the available groceries here to get an idea of the offerings.
Imperfect Foods (prices vary) is one of the best-known "ugly food" grocery boxes. Misshapen produce, nonperishables that are perfectly fine but past their "best by" date, dented boxes … none of these things make food dangerous, but they do make them hard to sell. Imperfect Foods is anything but traditional. After signup, you'll get to share your dietary preferences and see your assigned delivery day. Fill your box each week from the rotating selection. You can opt for weekly or bi-weekly deliveries. Ingredient prices vary, and shipping ranges from $6 to $9. 
Sun Basket ($11+ per serving) offers a plethora of meal plans with an emphasis on fresh and organic ingredients. There's a wide variety offered in each weekly menu, so there's something for everyone. Some of the other meal subscriptions I tried had wilted produce or subpar flavor—Sun Basket had neither. Its dinners were full of ingredients similar to the ones I'd pick out at the store, including unblemished in-season fruits and vegetables. Aside from nutritious dinners, you can also add on things like coconut yogurt, seed butter, sous vide egg bites, soups, and such snacks as chocolate nuts and crickets. (If you're wondering, yes, the crickets were awesome.) Dietary filters allow for options such as Mediterranean and pescatarian, plus allergens. You can also add things like jerky, dips, sauces, and sweets to your weekly shipment. For meals and groceries combined into one service, Sun Basket is a safe bet. 
Crowd Cow (prices vary) is a grocery box that's all about the meats. (You can also order sides and desserts, but I didn't try those.) From ground beef ranging all the way up to Waygu steaks, from fish selections like lobster tails and salmon to staples like chicken and deli meat, Crowd Cow offers it all. You can even get bison, duck, or other hard-to-find animal proteins. Packaging is 100 percent compostable and recyclable, and shipping is carbon-neutral. The company also strives to make its meat as sustainable as possible. Boxes are available à la carte, or you can opt for recurring deliveries to save 5 percent and get free shipping. Prices vary, but Crowd Cow can be a good option for landlocked seafood lovers like myself (or anyone who wants to view the supply chain of their meat.) 
Farmbox Direct ($41+ per box) offers only produce boxes. There are a few varieties to choose from, but all of them contain solely fruits and/or vegetables. You'll pick the size you want, but the content customizations are limited. You can make up to five substitutions per week based on the rotating menu. I was able to use the majority of my mixed fruits and veggies, but I did have a few stragglers that went unused (like a giant bunch of kale that wilted before I could get to it). This service may not be for everyone, but if you're a produce enthusiast or an avid juicer, it could be worth a shot. Bonus: Delivery is free.
Splendid Spoon (prices vary) offers a plethora of smoothies, soups, noodle bowls, grain bowls, and shots. Every item I tried tasted very natural—so yeah, those lemon juice shots will go down exactly as you'd expect. One very tart experience aside, I liked everything I tried, and I especially loved the brand's smoothies. The ingredients are clearly listed, too, so the Lemon Fiasco could have been avoided. All meals are plant-based and free of both gluten and GMOs. Plans include combinations of many different offerings, and deliveries can be scheduled as infrequently as once per month. Just make sure to have some space in your fridge—the products are a bit bulky.
Farmer's Fridge ($6+ per serving) offers prepared salads, snacks, sandwiches, bowls, and breakfasts. All of them come in recyclable BPA-free plastic jars. The salads were amazing, with the right dressing-to-ingredient ratio and spot-on textures, even after a few days in the fridge. Shaking the jars up to mix everything was weirdly fun. I also enjoyed the bowls, though a few weren't quite filling enough to be considered a "meal." Farmer's Fridge puts an emphasis on simple ingredients, meaning most of its recipes feel a bit like something you could just make at home. Depending on your needs, that could be a good or bad thing. I never feel personally inspired to make a fancy salad, so I found them delightful, but if you've been making Mason jar to-go salads for years, Farmer's Fridge may miss the mark. Orders are placed a la carte, though customers in some locations can set up repeating orders to make a sort of subscription. Delivery costs $6. There are physical Farmer's Fridge locations, almost like vending machines, in a few major cities throughout the US. Should you live near one, it's a great way to try the food before committing to a bigger order.