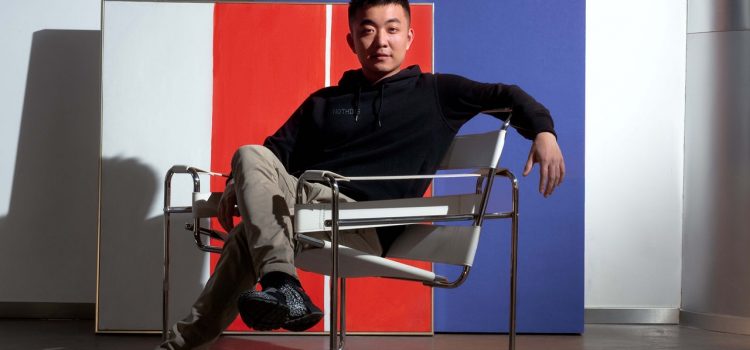 If the new OS can make this rules-based interaction between devices palatable for the average person, Nothing could be onto something. One statement Pei...
If the new OS can make this rules-based interaction between devices palatable for the average person, Nothing could be onto something. One statement Pei offered during our chat seemed to land on this idea too, despite nothing in the company's announcement directly relating to this side of the tech.
"On the consumer internet side, these companies have become evil in our minds thanks to privacy issues, anti-competitive issues, and whatnot. So overall, people are not inspired by the technology and we want to be the catalyst to change that again," Pei says. 
Third-Party Party
However, if this is to be the as-yet-unannounced bedrock of the Nothing Phone 1's appeal in an ultra-crowded market, it needs to work with a lot of different devices on day one. 
"We want to partner up with the leading brands of the world and help them create products, and, in the process, connect them to Nothing's ecosystem," says Pei. "We're also building support for third-party products that we believe our users might need, like the AirPods Pro or a Tesla, so then they're able to control parts of the Tesla through Nothing OS."
At face value this seems, once again, rather ambitious. Even if the Nothing Phone 1 is a great success, its market share will be tiny. It is not easy to imagine many third-party companies able or willing to justify creating or optimizing bespoke features for the phone. 
Until Nothing becomes established, almost all the work for this would likely rest on Nothing's side. Such efforts would typically be impossible for a startup launching a phone. Pei has an answer for that too.
"There are two schools to making products. One school is having a very small team in-house while outsourcing most of the work to factories—'hey, I want this, I want that.' There's another school, which is like Apple, where you have overqualified engineers and you have tons of them. And you do everything yourself, and the factory just executes your orders. They just do execution, the legwork. I'm in the latter school," Pei says. "We're not a 20-person team, like other startups trying to make smartphones. We are almost a 300-person team."
This approach is also why Nothing has to be hungry for capital. With $144 million raised, it sits second only to smart-ring maker Oura as the best-funded venture-capital-backed hardware maker, and Oura has made a significant mark in the wearables space. 
Nothing has also announced a second wave of community investment "opportunities." In February 2021, it raised $1.5 million from everyday folk using the Crowdcube platform (in just 54 seconds), reportedly attracting 481 investors. 
"Companies and consumers are becoming closer and closer. I think, in the future, that distinction might even disappear," says Pei, in yet another bold, media-honed statement. This time around Nothing is opening up $10 million of investment to the public, although the mechanics of this have not been revealed. Let's hope it's not NFTs. 
The cash is flowing, and Nothing says it has 140 "ongoing negotiations with sales partners across the world." Pei will not be drawn on whether these include mobile carriers, but he will say Nothing has established a "small team in LA for special projects." While Nothing's workforce is largely split across London, Stockholm, and Shenzhen, China, it may also have an eye on the US market.
As for the Phone 1, Pei will be hoping to repeat the tried and tested OnePlus starting formula of high-spec, mid-tier good design that brought him and Pete Lau such renown. And, if he can pull it off once again, he would do well not to forget that magic recipe, unlike OnePlus. 
---
More Great WIRED Stories