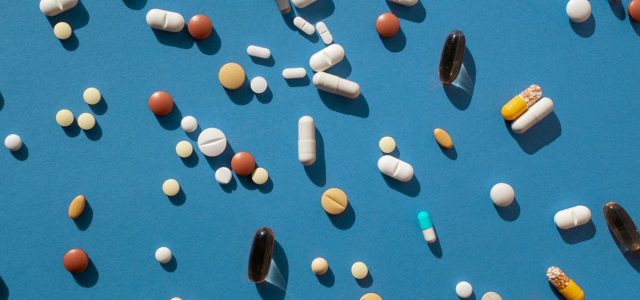 Many people rely on diet alone to get the necessary vitamins and minerals to function. However, depending on your preferences or dietary limitations, you...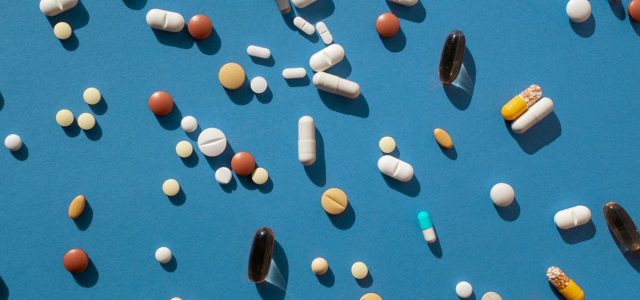 Many people rely on diet alone to get the necessary vitamins and minerals to function. However, depending on your preferences or dietary limitations, you might need a little extra. You can make sure your body is getting everything it needs by adding a multivitamin to your daily routine. Multivitamins can help shore up any nutrient deficiencies in your diet and provide tons of benefits, like boosting your immune system, helping to improve eye health and more. 
To start taking a multivitamin, you need to know where to start. You should know that not all multivitamins are created equal, and you don't want to waste your money on ineffective supplements. That's why we've done the research to help you find the best multivitamin for 2022.
Vitamins are not regulated by the Food and Drug Administration, which gives rise to cure-all vitamin trends that might not be worth your money. The best multivitamins include vitamins A through E, with minerals and minerals including calcium and iron. The exact composition and ingredients of a multivitamin will vary by product. 
How we test multivitamins

There are lots of vitamins on the market, so it gets overwhelming when you're searching for the best of the best. To help your search, I've pulled together a curated list of the best multivitamins available based on a few key factors. I haven't tested these products in-house; the selections are based on product research for certifications and vitamin and mineral ingredients.
What is a multivitamin?
A multivitamin is a supplement that contains a mix of different vitamins and minerals that the average person needs. Some include other ingredients such as amino acids, herbs and fatty acids. Instead of juggling multiple pills for each type of vitamin, you just take a multivitamin. The goal of a multivitamin is to act as a safety net behind your diet, filling in any vitamin and mineral gaps you have.
Multivitamins come in different forms, though tablets, capsules and gummies are the most popular. Liquid and powder multivitamins are also available. Generally, you take a multivitamin once or twice a day. Some products have you take more. 
Research on multivitamin benefits is divided. Some studies have found that they can help prevent heart disease; others do not support this finding. Taking vitamins has also been linked to lowering the risk of heart attacks and strokes, but some studies counter this. 
Research shows that for the average person, the effect multivitamins have is minimal. If you eliminate full food groups or have certain medical conditions, you should consider a multivitamin to supplement your diet. 
Benefits of multivitamins
Multivitamins are designed to lower your risk for vitamin deficiencies.
If you are pregnant, prenatal multivitamins help bridge the gap of the increased nutrient need. 
Digestive troubles such as Crohn's Disease and other medical conditions can compromise your ability to absorb nutrients. Multivitamins can help. 
Things to consider before taking a multivitamin
Some multivitamins may include nutrients that have the potential to interact with medications. It's good to check with your doctor before trying any new supplements.
If you're not deficient in certain vitamins, a multivitamin has the potential to give you more than you need. Various macronutrients, like vitamin A, D, E and calcium can negatively affect the body and contribute to toxicity if taken in high doses. 
Read more: What Are Vitamins and Why Are They Important?
How to choose the best multivitamin 
Since the FDA doesn't regulate multivitamins, fewer requirements are available. When I chose the multivitamins to make up this list, I looked for third-party certifications that prove the product contains what it says it does. 
Vitamin certifications to be aware of
Do you need to take a multivitamin?
The average person doesn't need to take a multivitamin as long as they eat a balanced diet. However, diagnosed deficiencies do require vitamin supplements. Multivitamins can be particularly beneficial for certain life stages where you need extra vitamins, like pregnancy or when your body naturally stops absorbing nutrients from food as you age. Vitamin supplements serve a purpose; they just aren't necessary for everyone. 
Most multivitamins don't pose a risk. However, the lack of regulations means there may be ingredients in the vitamin that aren't listed, which may lead to drug interactions. If you're on prescription medication and are unsure if you should take a multivitamin, you should talk to your doctor about your nutritional needs. For instance, vitamin K can interfere with blood thinners.
More specific vitamin recommendations
The information contained in this article is for educational and informational purposes only and is not intended as health or medical advice. Always consult a physician or other qualified health provider regarding any questions you may have about a medical condition or health objectives.