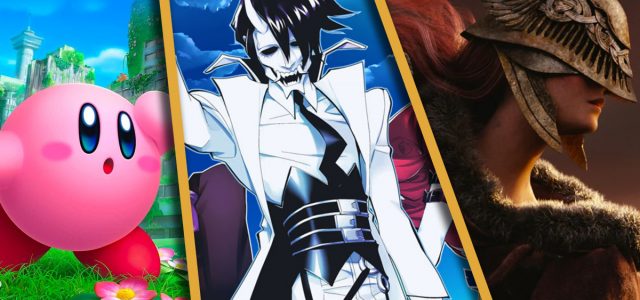 Connect with gaming and metaverse leaders online at GamesBeat Summit: Into the Metaverse 3 this February 1-2. Register here. I played a lot of...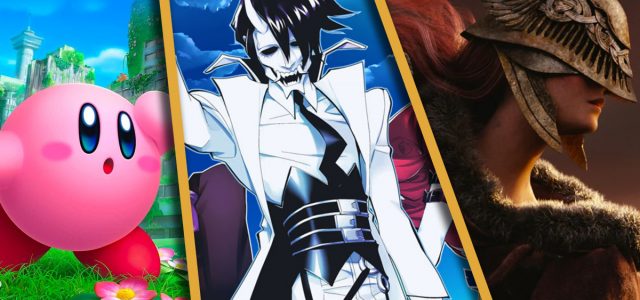 Connect with gaming and metaverse leaders online at GamesBeat Summit: Into the Metaverse 3 this February 1-2. Register here.
---
I played a lot of great games in 2022, which is something I can say about a lot of years. But looking at my top 10, I'm struck by the variety. And I mean that in terms of game size, scope, platforms and genre.
It was definitely a good year. I hope you enjoy going through my picks for the best games of 2022. Have a happy New Year, everyone!
10. God of War Ragnarök
Perhaps a bit long and bloated, but the new God of War is still as impressive a triple-A game as you can find. Most importantly, the combat feels great. I love how much you can customize toward specific builds by equipping different armor for Kratos. Personally, I had fun with a playstyle that focused on dealing extra damage to poisoned enemies.
Ragnarök also works hard to deliver a conclusion that will satisfy fans. I mean, I use the word "conclusion" knowing this won't be the last God of War ever. But if it was, I'd be OK with that. Ragnarök makes for a satisfying end for God of War's current arc.
Event
GamesBeat Summit: Into the Metaverse 3
Join the GamesBeat community online, February 1-2, to examine the findings and emerging trends within the metaverse.
9. Xenoblade Chronicles 3
I've been pretty hard on the Xenoblade Chronicles series for its excessive melodrama and, um, questionable character designs. That's why the third game's more mature story and cast surprised me. It's also an example of a big, open world game looking pretty good on Switch. See, Pokémon? It can be done!
The story delivers some big emotional moments, even if it does reach its climax a bit early. But even for a long, 80 hour JRPG, I had a worthwhile time with Xenoblade Chronicles 3. Oh, and it's music is hauntingly beautiful.
8. Marvel Snap
I was a big Hearthstone player, but finally felt burnt out on the digital card game after several years. I'm glad Marvel Snap has given me something new in the genre to enjoy. I love its fast-paced matches. The snap mechanic helps you minimize the sting of a bad loss … or capitalize on a likely victory.
Also, while I almost never play games on my phone, Marvel Snap has become a big part of my nighttime ritual. Knocking out my daily missions in bed has become my favorite way to end the day.
7. Pentiment
Slightly more than visual novel but not as game-y as a pure murder mystery experience like Ace Attorney, Pentiment offers something unique. It's like an interactive, historical slice-of-life with a heaping helping of political, religious and societal intrigue.
It's a well-written story that isn't afraid to take its time. This pacing helps you develop emotional bonds with its cast of peasants and monks. Pentiment is a game that's hard to stop thinking about long after you beat it.
6. Powerslave: Exhumed
I've been on a big retro shooter kick the last couple of years, and I haven't enjoyed any of them as much as Powerslave: Exhumed. This is a remaster of an FPS that came out for the Sega Saturn and original PlayStation. Because of this, you experience an earlier take on ideas that Metroid Prime would later perfect. You shoot monsters, yes, but you also need to explore a find upgrades and new abilities to help you reach new areas.
The Egyptian setting mixed with Quake-esque graphics offer an aesthetic that just rules. It's retro, but Powerslave was ahead of its time. That's why it's so easy to enjoy today, and this fantastic remaster makes that easy to do on modern platforms.
5. Teenage Mutant Ninja Turtles: Shredder's Revenge
Oh, hey, I've also been on a big beat-'em-up kick. Recent games like Streets of Rage 4 and River City Girls have given the genre something of a revival, and Shredder's Revenge picks up from that momentum.
It pays homage to those classic TMNT brawlers from the 8-bit and 16-bit days, but Shredder's Revenge also offers deeper combat and a larger, more developed cast of characters. I mean, just getting to play as April O'Neil immediately makes it a standout for me.
4. Live A Live
We had a lot of good RPGs release this year, but Live A Live is the best. A remake of an SNES game that we never got in the U.S., Live A Live has you playing through different chapters set in different points of history. Imperial China, the American Old West and even an Aliens-inspired distant future are just some of the games varied settings.
Each features a fun, grid-based combat system, but with their own unique twists. One scenario is a boss rush that has you picking opponents via a Street Fighter II-style character select screen. Another features barely any combat at all, instead playing more like a visual novel. And then it all comes together in an epic, satisfying conclusion.
3. Kirby and the Forgotten Land
I've wanted a Kirby 3D platformer since the Nintendo 64 days. After Kirby Star Allies disappointed me so badly on Switch, I wanted one more than ever. Kirby and the Forgotten Land was worth the long wait. It's an adorable and clever experience that does an incredible job of translating the series' mechanics into the 3D realm.
And while, like most Kirby titles, it starts off pretty easy, you can find a fun challenge if you explore the post-game content. It also offers a two-player co-op mode and a banging soundtrack. I've been a Kirby fan most of life, and this is easily one of the best entries in the franchise that I've ever played.
2. Neon White
I really got into Neon White. Its level leaderboards gave me a reason to keep playing, which I wanted to do anyways since this movement-based FPS is so much fun. First, I was just trying to beat my friends' times. Then, I kept going until I got into in the overall top 100 leaderboard. If that sounds like an obnoxious brag, well too bad.
I'm not sure if I can think of many games that are this much fun to just move around in. Even if the story is a bit overbearing, I was happy to overlook that flaw. After all the hours that I poured into Neon White, I'm still getting that itch to return.
1. Elden Ring
Yup, Elden Ring is my No. 1 pick. I was not a huge Soulsbourne guy. I never played more than a couple of hours of any of the Dark Souls games. I beat Bloodbourne and thought that it was pretty good but didn't fall in love like so many others.
Somehow, taking that formula and putting it into an open-world makes it all work for me. I love that no matter where I go, I'm going to find something interesting. It was also a blast playing Elden Ring at the same time as, well, seemingly everyone on the planet. Whether comparing builds or helping friends take on bosses, Elden Ring's social aspect is a huge part of what made it so engaging and unforgettable.
GamesBeat's creed when covering the game industry is "where passion meets business." What does this mean? We want to tell you how the news matters to you — not just as a decision-maker at a game studio, but also as a fan of games. Whether you read our articles, listen to our podcasts, or watch our videos, GamesBeat will help you learn about the industry and enjoy engaging with it. Discover our Briefings.