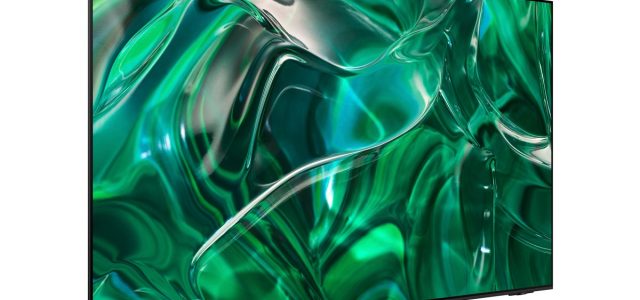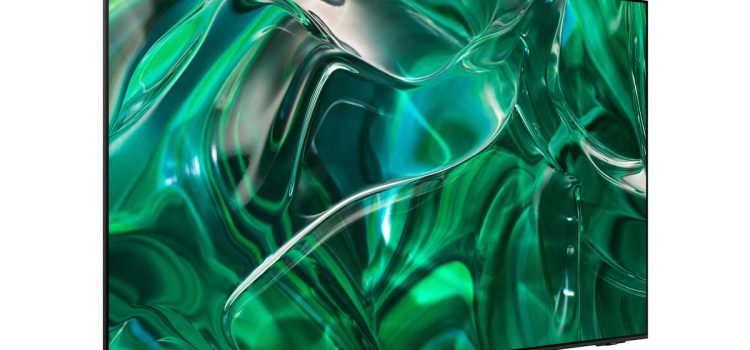 Connect with gaming and metaverse leaders online at GamesBeat Summit: Into the Metaverse 3 this February 1-2. Register here. Samsung is doubling down on...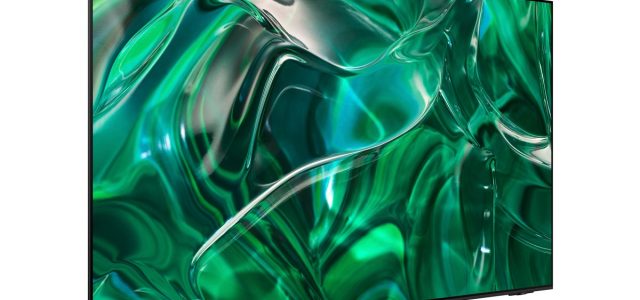 Connect with gaming and metaverse leaders online at GamesBeat Summit: Into the Metaverse 3 this February 1-2. Register here.
---
Samsung is doubling down on cloud gaming by adding its Samsung Gaming Hub to its OLED 4K TV and Freestyle televisions.
Announced at CES 2023, the S95C Samsung OLED 4K TV comes with the Gaming Hub which will have more than 1,000 games starting next spring. The TV combines the latest quantum dot and OLED
technologies.
Samsung OLED's individually self-lit pixels are unobstructed by the TFT layer, increasing brightness and color accuracy. Samsung's custom-designed Neural Quantum Processor 4K enables Samsung OLED to deliver unrivaled brightness, vivid color mapping and smart 4K upscaling with AI detail restoration. (LG also infuses a lot of AI in its TVs as well).
Focused on gaming, the TVs have a 0.1-millisecond response time and up to 144Hz refresh rate. S95C eliminates ghosting – an artifact where the screen blurs when images fade rather than completely disappear – and offers calibration and visualization options.
Event
GamesBeat Summit: Into the Metaverse 3
Join the GamesBeat community online, February 1-2, to examine the findings and emerging trends within the metaverse.
The S95C's cloud gaming support with Gaming Hub offers 4K support for Nvidia GeForce Now cloud gaming and can also access cloud games on Microsoft Xbox, Utomik, and Amazon Luna. The TVs are less than half an inch thick, and they feature 70W 4.2.2ch Dolby Atmos Top Speakers.
The Freestyle model also comes with the Samsung Gaming Hub and is designed to be a smart TV platform with a portable and interactive entertainment device. Designed to blend into homes, offices, and art galleries, the Freestyle has also been re-engineered to address new use cases, including real-world metaverse applications.
Expanding the visual canvas across large or multiple walls, new Edge Blending technology enables two Freestyles to synchronize their projections into one ultra-wide, immersive display. The Samsung-patented Edge Blending technology automatically keystones and adjusts the picture to deliver an even more immersive cinematic experience.
Samsung also showed off a 76-inch Micro LED CX TV at the high end of its product line. And the Samsung Neo QLED 8K has 8K picture quality using Quantum Matrix Technology, which delivers 4,000 nit brightness with 14-bit contrast. And the 2023 Neo QLED 4K TVs will use deep learning AI to analyze content to convert any content to brighter, clearer, and vibrant HDR – even if the source material is SDR.
And Samsung has more than 2,500 pieces of curated by galleries in its art store. The second version of the art store will feature a better experience as well as NFT marketplaces with art from more than 1,000 artists.
Samsung said it will have a new in-home health monitoring tech on its TVs for the first time. Samsung's camera analysis measures five key vital signs – heart rate, heart rate variability, respiratory rate,
oxygen saturation, and stress index – all from your couch. It does this by using remote photoplethysmography (rPPG), an intelligent computer vision technology that assesses vital signs by detecting changes in facial skin color caused by heartbeats. The system is opt-in, contactless, accurate and easy to use. To go with that, it also has a telemedicine feature.
And Samsung's Chat Together is a TV-embedded platform that allows real-time communications while watching live TV. It allows you to easily communicate with people outside the home in real time. Moreover, the mobile app, available on both Android and iOS, allows users to quickly respond to both TV and mobile platforms using a single interface. The whole connection process is done simply by downloading the mobile app and tapping the BLE pop-up.
GamesBeat's creed when covering the game industry is "where passion meets business." What does this mean? We want to tell you how the news matters to you — not just as a decision-maker at a game studio, but also as a fan of games. Whether you read our articles, listen to our podcasts, or watch our videos, GamesBeat will help you learn about the industry and enjoy engaging with it. Discover our Briefings.