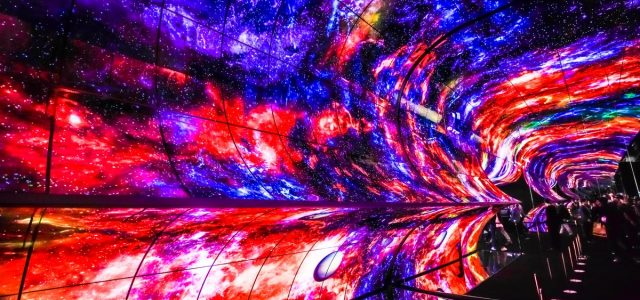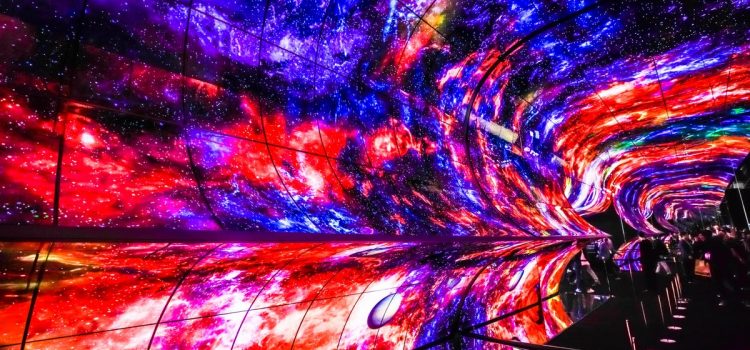 CES 2023 is all about the buzzy, headline-grabbing products of the week, whether it's a toilet sensor that can read your pee or a...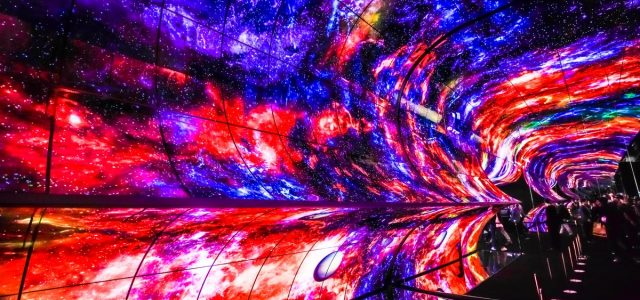 CES 2023 is all about the buzzy, headline-grabbing products of the week, whether it's a toilet sensor that can read your pee or a color-changing car with AI sass like Knight Rider's KITT. Truthfully, these are products you likely aren't buying soon. The real value of the world's largest consumer electronics trade show is how it lays out a vision for where tech may go in the coming months and years. 
This show marked the first "real" year that CES was back in full swing. Yes, the show had a physical presence in 2022, but a lot of companies and media (CNET included) canceled their trips at the last minute as the omicron variant of COVID-19 surged. The Consumer Technology Association, which puts on CES, estimated ahead of the show that it would have about 100,000 attendees, making it the biggest such public gathering since the pandemic hit and more than double its 2022 attendance. 
This year's edition didn't disappoint, with a flood of interesting products and announcements (you can check them out in our live blog). The regular big players like Samsung and Sony showed up with impressive TVs and concept cars, while newer entrants like Neutrogena and John Deere impressed as they made their pitches for innovation. The most fun part about CES, however, is reading the tea leaves and seeing where the tech world is going and how those changes affect you. 
Here are the big themes from we'll be talking about long after the bright lights of the CES booths fade. 
Sustainability is the buzzword on everyone's lips
If there's one thing everyone at CES can agree on, it's that sustainability is a priority. Virtually every company talked about how its products would be more sustainable, from Samsung's partnership with Patagonia to reduce microplastics in the water supply to Asus' boast that it has used 1,500 tons of recycled plastic in its products since 2017. 
One of the CTA's key priorities this year was highlighting the social and environmental impact on tech, and companies got the message. Companies often led with sustainability as the first topic out of the gate during their keynote presentations. AMD Lisa Su used her keynote to stress the energy efficiency that comes with her company's more powerful processors. John Deere's new robot planter is designed to reduce fertilizer and chemical use. The list goes on. 
The climate crisis has emerged as one of the most pressing issues of our time, so it's no surprise that it's all over CES. That so many companies are taking this more seriously is another indication that consumers are starting to care. But this represents only the first steps for the tech industry. 
"Sustainability is a key pillar for most consumer electronics organizations, but we're just at the beginning of the journey," said Maribel Lopez, an analyst for Lopez Research. 
To learn more about sustainability and tech's role in finding solutions to the climate crisis, check out our CNET Zero series. 
There's a race to own the car experience
CES has increasingly turned into an auto show, with carmakers like GM and BMW routinely showing off concept cars in a bid to let us know that they're actually tech companies too. But CES 2023 saw a number of traditional consumer electronics players make a bid to define how you'll spend your time in a car going forward. 
Perennial South Korean rivals Samsung and LG each pitched their own smart car platforms. Samsung's system will be called ICX, powered by a platform called Ready Care from its Harman International business. The system uses sensors to measure driver drowsiness and will employ driver-facing infrared cameras to monitor their status. Naturally, the system is expected to work with Samsung's family of products like its Galaxy Watch. LG's Cockpit Computer likewise focuses on optimizing the driving experience, with Gene Cho, vice president of product strategy and planning for LG, talking about how the platform will let you check on your stove at home or call roadside assistance. 
Taking a more ambitious approach to cars is Sony, which used its keynote to show off its Afeela electric vehicle, built in partnership with Honda. Afeela boasts 45 cameras and sensors both on the exterior and interior of the vehicle, again with the theme of detecting and understanding people. 
The automakers weren't going to be outdone. BMW used its keynote to show off the i Vision Dee (or "digital emotional experience"). The car talks like Knight Rider's KITT (which was also in attendance), changes color using E Ink and features an AR display that wraps around the windshield. Volantis showed off its futuristic Ram Revolution Concept vehicle, complete with AR display, massive moonroof and jumbo 28-inch touchscreen.
These companies are all scrambling to paint a picture of how your relationship with your car may change, especially with the rise of self-driving cars. They're also looking to wrest some of the control back from Apple and Google, which have become the dominant car platforms with CarPlay and Android Auto, respectively. LG and Samsung, in particular, are likely hoping to become viable alternatives for the automakers. 
TVs shed most of their gimmicks 
Remember just a few years ago when it seemed every TV manufacturer every year was scraping the bottom of the useless-to-most-people features barrel to try to sell you their latest model? Remember how 3D TVs seemed like a thing for a minute and then just suddenly weren't? Remember LG's roll-up TV that cost $60,000? We remember. 
So given high-end TVs' not too distant history, we were pleasantly surprised that TV manufacturers have seemingly (for now, at least) learned their lesson and have shifted their focus to practical real value. 
LG probably made the biggest splash at CES with its 97-inch OLED TV capable of a high 4K resolution picture and an ultrasmooth 120Hz presentation of games and movies. That's a huge TV using LG's awesome OLED implementation, but the real selling point here is the fact that the TV is entirely wireless. That's right, no more fiddling with a million cables behind your home theater setup with zip ties and the like, trying to make your setup look nice. Now there's nothing to tie at all.
Samsung also showed up with a 77-inch QD-OLED. QD-OLED is widely considered the best picture technology and this is the first we've seen it implemented at this screen size, which should help Samsung compete with LG TVs and hopefully bring prices down across the board. 
Lastly, while not a TV, Samsung's 8K projector called The Premiere can basically turn any wall into a screen as large as 150 inches. The short throw projector is designed to sit just a few inches from the wall, so even those in small apartments can have access to a high-quality projector without needing much room. 
Home entertainment devices that are practical and directly address the needs of most consumers is a trend we can get behind. Let's hope it's not short lived.
Foldables beat 5G
CES has never been a strong phone show – you'll need to wait until next month's Mobile World Congress for more handset reveals — but Samsung managed to create a little buzz with a foldable concept device that flexes in more than one way. 
It's actually Samsung Display, and not Samsung Electronics, that drew some early attention by showing off its Flex Hybrid, which folds and slides. But don't expect this to show up at your local carrier store any time soon, since this is from Samsung's display arm, and it's the electronics business that deals with producing and selling actual phones.
But as with most things at CES, the Flex Hybrid sheds light on where our phones can go, and just how crazy these foldables can actually get. It was enough to impress CNET Editor Eli Blumenthal, shattering his jadedness and reminding him that phones can be cool again — some day. 
That other once ubiquitous mobile buzzword, 5G, on the other hand, barely made a blip at the show. We're a few years into the technology, and while it's faster (in some areas), it hasn't really shown itself to be the gamechanger it was hyped up to be. The CTA believes 5G will still be important, but with less buzzy business applications and devices. 
Smart home setup is getting simpler
After years of buildup and a handful of delays during the pandemic, Matter, an open-source, universal smart home protocol backed by Amazon, Apple, Google, Samsung and countless others is finally live. The pitch is promising: a single, Wi-Fi-based standard that bundles together compatibility with Alexa, Google Assistant, Siri and SmartThings, among others.
Sure enough, we saw plenty of gadgets at CES rushing for the bandwagon, including new, Matter-compatible smart lights and smart plugs, connected roller blinds, and a new SmartThings hub. Later in the year, when Matter's next release arrives, additional device types like robot vacuums and smart home cameras should come on board too.
That said, the most interesting part of the Matter march-out might not have been the new devices, but the old ones — specifically, the previous-gen gadgets from the brands embracing the new standard. 
Some companies, like Eve, told CNET that they're going to be able to bring those older devices on board with Matter with a simple software update, if they haven't already. In other cases, like with GE Lighting or Govee, smart-home users will need to buy brand new, Matter-compliant devices in order to reap Matter's multilingual benefits. That could irk an awful lot of consumers who like the devices they've already bought, so Matter will need to deliver on its promise of smart home harmony in what's shaping up to be another interesting year for the category.
Get ready to spend more time on the toilet
If you remember only one thing about health tech at CES, it's that the next frontier for tracking and managing your health is in your bathroom. Specifically, your toilet. Withings and Vivoo came to the show with sensors that attach to your toilet bowl to analyze your urine. These sensors can keep tabs on nutrient levels, hormones and more.
Meanwhile, The Heart Seat from Casana aims to keep tabs on your heart rate, blood oxygen and blood pressure while you do your business. All you have to do is sit on the smart toilet seat.
Like in previous years, using AI to monitor your health was omnipresent. While sensors can give us precise information, algorhythms that are fed massive data sets can help provide health metrics when sensors aren't available. For example, Nuralogix announced plans at the show to use its AI to measure blood pressure, heart rate and more by analyzing your face from a selfie.
Artificial intelligence also makes it possible for Valencell's new fingertip blood pressure sensor to give you accurate readings without the need to calibrate it with a traditional cuff. We've seen blood pressure sensors in watches, but this is the first time we've seen a finger clip version.
Following the FDA's approval of over-the-counter hearing aids last year, we also saw a good deal of hearing tech at the show, including the Jabra Enhance Plus earbuds that double as a hearing aid. Expect this market to explode in 2023, as more brands release OTC hearing aids.
From everything we've seen at CES 2023, expect more and more home health monitoring products to hit the market this year. From the traditional wrist-worn trackers and smart rings to sensor-filled toilet seats and bathmats, there's no shortage of ways to keep tabs on your health.