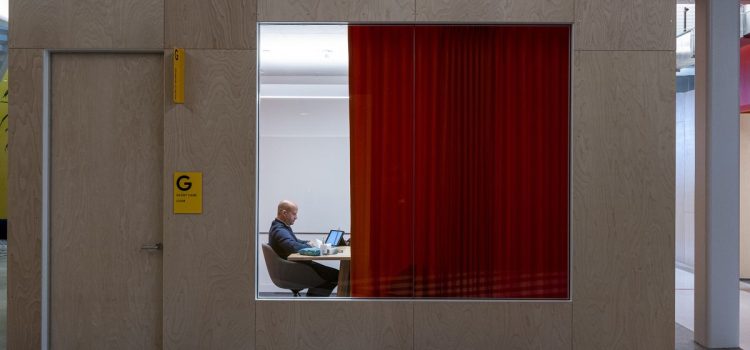 Tech layoffs have become a fact of life over the last year and especially so in the last few months, as tech firms big...
Tech layoffs have become a fact of life over the last year and especially so in the last few months, as tech firms big and small exact layoffs to reckon with their slowing growth after seeing record profits during the pandemic. What's less certain is just where these tens of thousands of tech workers will go next.
The good news is that there are still many open jobs for these workers, not only within the tech industry but also, increasingly, outside of it. There's also increased interest in starting new businesses. And while the layoffs will certainly contribute to some people's decision to leave the tech industry or go out on their own, it's worth looking at the problems with the industry itself, from burnout to bad layoff practices, that are making it a little easier for people to choose a life after tech.
"What drew everybody to Big Tech is because they got crazy with the perks, and it was so sexy — and everybody got so intrigued by that," said Kate Duchene, CEO of professional staffing firm RGP. "The downside is you're laid off with an email at 3 am. Or the reason you found out you're laid off is because your badge doesn't work anymore."
This is all part of a cultural about-face happening at big tech companies, which for years gobbled up high-skilled workers by wooing them with big paychecks and lavish perks. Now these companies are preaching austerity and asking their giant workforces to act like startups again. At the same time, tech giants have gone from being exciting places to work to not much different from the rest of corporate America, leading some to question just what they saw in the industry in the first place.
Though they've made a lot of headlines, the recent layoffs seem more like a course correction than a bubble bursting. That doesn't mean it's not painful. Already this year, 78,000 tech industry workers have lost their jobs, following 160,000 last year, according to Layoffs.fyi. But while the layoffs are hugely destructive to those involved, their numbers aren't yet enough to put a real dent in the massive tech job market.
As a whole, the US tech industry, which includes companies like Google and Apple, added employees for the 25th consecutive month in December, according to data from industry association CompTIA. The number of people working in tech occupations — the association defines these as computer-related technical roles, like software developer, network engineer, data analyst — was at a record high of about 6.5 million that month, and their unemployment rate was near a record low of 1.8 percent, compared to 3.5 percent for all jobs. It's certainly possible those numbers shifted in January, but tens of thousands of layoffs won't move the needle much in an industry of millions.
Most people with tech occupations — 59 percent — don't actually work in the tech industry, according to CompTIA. That figure has remained remarkably stable for the last decade. That's because even as finance, health care, and retail companies started requiring more tech talent to help them digitize and automate their businesses, the tech industry — especially software development — grew, too. But the balance could tilt even further to non-tech industry companies in the months and years to come.
"Heading into 2023, if we see some of these shifts that are occurring right now, it would not surprise me to see that we do see a larger representation [of tech workers] outside of tech," Tim Herbert, chief research officer at CompTIA, told Recode. He added that he doesn't expect some huge exodus of workers from the tech industry, but given the size of tech employment, even a 1 percentage point change would be notable.
It's important to remember that the tech industry employs all kinds of workers. While we don't have a breakdown of what types of jobs tech companies have been getting rid of, it's safe to say many of them are in jobs that don't require a computer science degree, like human resources or sales. For example, while Google's layoffs in California certainly hit people in engineering roles, it also included nearly 30 in-house massage therapists. For the employees who were laid off in recent weeks, their decision to find a new tech job, leave the tech industry, or start their own business might depend on what exactly they did in tech.
Workers with in-demand tech skill sets, namely engineers, will likely have the easiest time finding more work, wherever they decide to go. There were about 300,000 job postings for tech professionals in December, lower than its peak but roughly consistent with the past four years, according to a December 2022 report from tech hiring platform Dice. The biggest and fastest-growing industries for tech professionals are finance, manufacturing, and health care. Meanwhile, the list of biggest employers of tech talent includes big tech companies like Google and Amazon alongside corporate giants like Wells Fargo, General Motors, and Anthem Blue Cross.
"Given the scope of the downsizing in tech and the well-publicized reasons those decisions were made, we are likely to see many tech professionals think twice about taking their next role at either a tech giant or startup," Nick Kolakowski, senior editor at Dice, told Recode.
Michael Skaff made the decision to leave the tech industry well before the current layoffs. He spent the first half of his 30-year career in a variety of IT jobs within the tech sector and the second half outside of it. He's currently in the top tech role, CIO, at Jewish Senior Living Group, a health care management company. While he admits that the rate of technological change is much slower outside tech, he doesn't think tech's ethos of "move fast and break things" wouldn't be suitable in industries like health care, despite its need for technological change.
"There are ways to change within the existing flows of operations that allow for progress without disrupting or breaking something," Skaff said. "You don't want to break health care."
To companies outside tech who couldn't offer such high salaries or didn't have the cultural draw of the Googles of the world, the present moment is a chance for them to hire the tech workers they've long wanted, if they can make themselves attractive enough. Those new hires still won't come cheap, though. While compensation is still the most important thing driving tech workers to a job is compensation — it has been this way forever — the No. 2 item on that list is a newer addition, according to a recent Gartner survey shared with Recode: work-life harmonization.
"It certainly presents an opportunity for traditional employers — banks, retailers, health care companies — to tap into and maybe win back some of the employees that left them," said Graham Waller, a VP of research at Gartner.
These layoffs also present an opportunity for workers to strike out on their own. Applications to form startups last year were the second highest they've ever been, and tech workers are adding to that trend.
To Joe Cardillo, starting their own business was a way to make work better for themself and others. Cardillo, who had been managing marketing teams at tech startups and was over the "grind culture," started their own management coaching firm, The Early Manager, after going through a series of "very stressful" layoffs since the start of the pandemic. So Cardillo took what they felt they did well at their former jobs, managing and teaching others to do so, and they're combining it with their ideas about how to build a good workplace, like giving employees more say in the conditions of their labor.
"I'm very interested in the idea of democracy at work," Cardillo said.
That certainly feels like a far cry from the seeming brutality of recent tech layoffs, which have left many with hard feelings. Whether people will actually get better conditions or kinder treatment elsewhere remains to be seen.
We won't know for years exactly where the workers affected by recent tech layoffs will end up. It's possible that this is only a brief aberration in what's otherwise a growing tech sector or that people will eschew Big Tech to found startups that prove to be the next big thing — what many say happens during financial downturns but what might be more myth than truth. Or perhaps, every company truly is a tech company, and these layoffs put the rest of corporate America on more equal footing with tech.
David Jacobowitz had been working for tech companies pretty much his entire career, most recently in sales and marketing at TikTok, when he decided to voluntarily leave to pursue his passion: his own sugar-free chocolate business called Nebula Snacks. He'd been through his share of layoffs and knew that "loyalty is not necessarily rewarded."
Beyond that, though, he realized that perhaps the tech industry just wasn't for him.
"I looked at the trajectory and the lifestyle that I would have to live for the next 10 to 15 years if I wanted to climb the corporate ladder within tech and, when I really got down to it, I kind of answered the question: I don't want to do that."