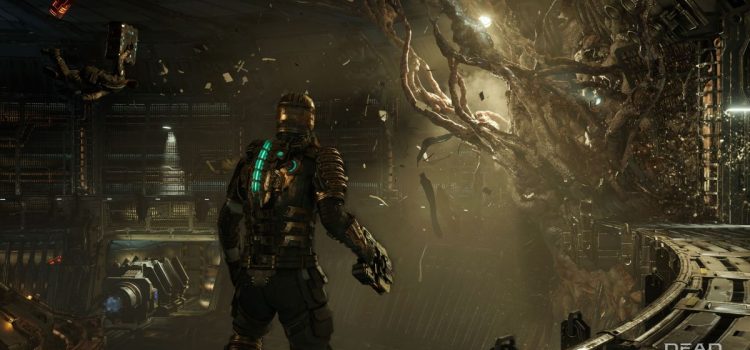 Connect with top gaming leaders in Los Angeles at GamesBeat Summit 2023 this May 22-23. Register here. The games industry experienced a post-holidays slump...
Connect with top gaming leaders in Los Angeles at GamesBeat Summit 2023 this May 22-23. Register here.
---
The games industry experienced a post-holidays slump in the first month of 2023, according to industry-tracking firm The NPD Group. Every sector of gaming sales the firm recorded in January either dipped or remained level, though this isn't surprising given the general downward trajectory of gaming sales over the last year and the post-holiday period. However, several newly-released January games did well enough to hit the best sellers chart.
January 2023 Dollar Sales, Millions
Jan
2022
Jan
2023
Change
Total Video Game Sales
$4,589
$4,347
-5%
Total Video Game Sales $7,428 $7,583 2%
Video Game Content (Physical & Digital Full Game, DLC/MTX and Subscription consumer spending across Console, Cloud, Mobile*, Portable, PC and VR platforms)
$4,006
$3,788
-5%
Video Game Hardware
$392
$393
0%
Video Game Accessories
$191
$165
-14%
*Mobile spending provided by Sensor Tower
"January 2023 marks the first time the U.S. video game market experienced a year-on-year decline since September 2022, when consumer spending reached 4% below September 2021 levels," said NPD analyst Mat Piscatella. "Drops in mobile content, physical console content and gamepad spending drove the January shortfall."
Last year, hardware sales boomed year-over-year by 22%, and this year the industry appears to be holding to the same level. Piscatella said of hardware: "Growth in PlayStation 5 and Switch hardware spending was offset by declines across other platforms." Accessories sales, on the other hand, fell dramatically compared with the previous year, with gamepads being one of the biggest areas hit.
January 2023 NPD: Top 20 best-selling games of the month in the U.S.
Rank
Last
Month
Rank
All Platforms
Publisher
1
1
Call of Duty: Modern Warfare (2022)
Activision Blizzard (Corp)
2
NEW
Dead Space (2023)
Electronic Arts
3
4
Madden NFL 23
Electronic Arts
4
5
FIFA 23
Electronic Arts
5
NEW
Fire Emblem Engage*
Nintendo
6
7
Elden Ring
Bandai Namco Entertainment
7
NEW
Forspoken
Square Enix Inc (Corp)
8
3
God of War: Ragnarok
Sony (Corp)
9
NEW
One Piece Odyssey
Bandai Namco Entertainment
10
2
Pokémon: Scarlet/Violet*
Nintendo
11
36
The Last of Us: Part 1
Sony (Corp)
12
6
Sonic Frontiers
Sega
13
68
Monster Hunter: Rise
Capcom USA
14
9
Mario Kart 8*
Nintendo
15
14
Minecraft
Multiple Video Game Manufacturers
16
8
Need for Speed: Unbound
Electronic Arts
17
12
Just Dance 2023 Edition
Ubisoft
18
11
NBA 2K23*
Take 2 Interactive (Corp)
19
21
Marvel's Spider-Man: Miles Morales
Sony (Corp)
20
27
NHL 23
Electronic Arts
*Digital sales not included
Several of the new releases for January managed to make the charts, though crowd-pleaser Hi-Fi Rush just missed out — likely due to releasing near the very end of the month and its availability on Game Pass. The chart largely features the usuals: Call of Duty, sports titles and Pokémon. Other popular releases, including Elden Ring and God of War Ragnarök, also remain in the top 10.
Event
GamesBeat Summit 2023
Join the GamesBeat community in Los Angeles this May 22-23. You'll hear from the brightest minds within the gaming industry to share their updates on the latest developments.
Two games made a notable jump to the top 20 from low on the list: The Last of Us Part 1 and Monster Hunter Rise. The Last of Us is likely benefiting from the popularity of the HBO Max show based on the game, which premiered on January 15. Similarly, Monster Hunter Rise released on PlayStation and Xbox, which would account for its dramatic rise from 68th place to 13th.
Dead Space, Engage and Forspoken
Out of the new releases that charted on NPD's list, Dead Space debuted at second place on the list. The series' reputation — and given that it's a remake of the beloved original — likely helped boost its profile. Similarly, Fire Emblem Engage put in a good showing thanks to the franchise's positive reputation among both console gamers (with Fire Emblem: Three Houses) and mobile users (with Fire Emblem Heroes).
Forspoken, on the other hand, didn't reach as high as the other two, coming in at 7th. It's not a bad showing for a new IP — December's The Callisto Protocol didn't even break the top 15. However, some negative word of mouth might have contributed to the game's lower ranking on the list, especially considering Engage's ranking doesn't take digital sales into account.
GamesBeat's creed when covering the game industry is "where passion meets business." What does this mean? We want to tell you how the news matters to you — not just as a decision-maker at a game studio, but also as a fan of games. Whether you read our articles, listen to our podcasts, or watch our videos, GamesBeat will help you learn about the industry and enjoy engaging with it. Discover our Briefings.