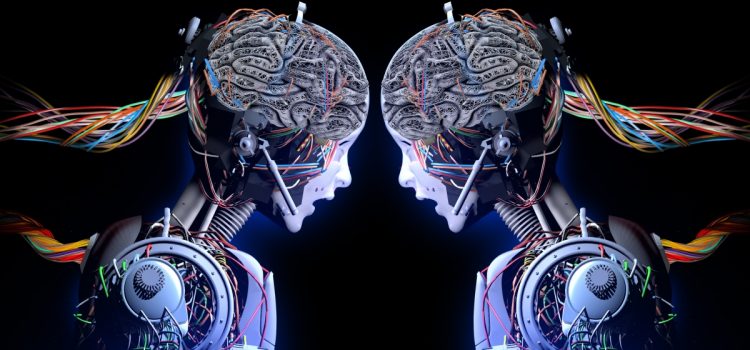 Check out all the on-demand sessions from the Intelligent Security Summit here. Meetings are often the bane of enterprise employees' existence, but what if...
Check out all the on-demand sessions from the Intelligent Security Summit here.
---
Meetings are often the bane of enterprise employees' existence, but what if it didn't have to be that way?
That's the audacious goal that Sam Liang, co-founder and CEO of AI startup Otter AI has set for his company. Otter is an AI-powered voice transcription service that in recent years has added a series of capabilities designed to help improve meetings, including integration with popular collaboration tools such as Zoom and Microsoft Outlook.
Liang allows his Tesla to drive him to the office every day with its autopilot feature — and he wants to bring the same type of autonomous capability to Otter to help minimize some of the time consumed by modern meetings.
To that end, Otter today announced its OtterPilot functionality. This will be able to automatically join meetings, take notes that include all slides, then provide an accurate summary. OtterPilot extends Otter's AI assistant capabilities introduced in 2022.
Event
Intelligent Security Summit On-Demand
Learn the critical role of AI & ML in cybersecurity and industry specific case studies. Watch on-demand sessions today.
"I spend literally 60 to 80% of my time in meetings, and I'd like to have AI make my meetings work better, so that it can reduce my stress," Liang told VentureBeat. "This is why we are releasing OtterPilot to automatically drive meetings. And, this is just the beginning. We are living in a very exciting era with AI breakthroughs."
Lessons learned from 1 billion meetings
The market for AI-powered voice transcription and meeting services is increasingly competitive. 
Earlier this month, Microsoft announced that it was integrating OpenAI powered capabilities into Microsoft Teams Premium, including automatically generated meeting notes. Cisco and Google have also actively rolled out AI features to help business users automate more meeting activities.
The overall market for meeting services and voice transcriptions has grown significantly, thanks in part to the pandemic. That demand has helped Otter claim a significant milestone — 1 billion transcribed meetings. 
As a result, said Liang, "We have a huge amount of meaty data."
He emphasized that all the meeting minutes so far transcribed help to inform and train Otter's AI voice-to-text transcription model so that it can become increasingly accurate. He noted that the focus for Otter is on conversational data, which enables both transcription as well as meeting summaries now with OtterPilot.
Currently Otter generates a meeting summary for the entire meeting, but in the near future Liang said it will also generate a summary for each speaker. As such, if a user missed a meeting, they can drill down for a summary of what a specific speaker had to say.
The future Otter: Sentiment analysis and ChatGPT-type services?
The large volume of meetings that Otter has transcribed will also enable the company to offer even more capabilities in the future.
Liang explained that Otter has built its own AI models, optimized for conversational data in meetings. Additionally, Otter is building its own reinforcement learning system to help evolve its existing model's accuracy and enable new services, potentially including sentiment analysis and even a ChatGPT-type of chatbot for searching and getting answers on meeting data.
With OtterPilot, audio and presented slides are captured automatically. In the future, video might be integrated as well, said Liang. This AI functionality could help read a person's body language and facial expressions to better capture and understand what actually happened in a meeting.
"What's unique about the meeting space is that people talk to each other and there is a lot of interaction," said Liang. "We want to learn how people respond to each other."
VentureBeat's mission is to be a digital town square for technical decision-makers to gain knowledge about transformative enterprise technology and transact. Discover our Briefings.