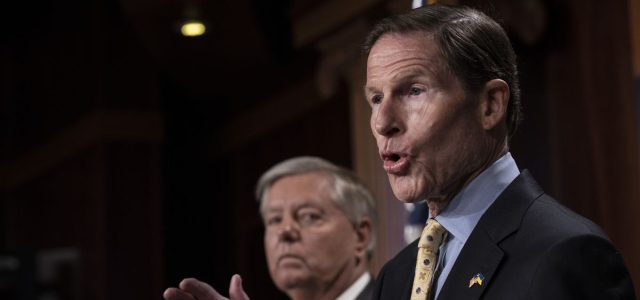 It looks like the big bipartisan push against Big Tech in the new Congress will be about protecting kids. While antitrust and privacy efforts...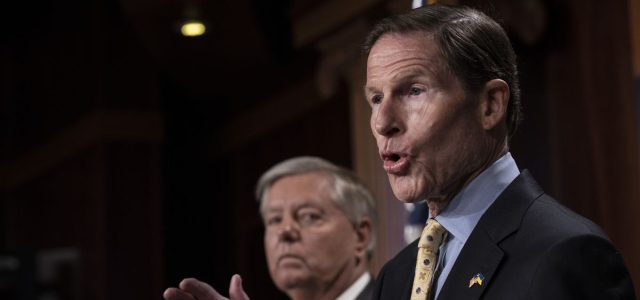 It looks like the big bipartisan push against Big Tech in the new Congress will be about protecting kids. While antitrust and privacy efforts seem to be languishing for now, several child-focused online safety bills are being introduced this session. Senate Majority Leader Chuck Schumer has reportedly signaled that passing them is a priority for him. President Joe Biden recently said the same.
And they just might pass, if this week's Senate Judiciary Committee hearing about protecting children online is any indication. Witnesses testified about how children are harmed by online content and the platforms that help push it to a largely friendly audience of senators, some of whom authored prominent child online safety bills in previous sessions. None have become law, but the new Congress seems intent on making it happen.
For several years now, there's been a bicameral and bipartisan consensus in Congress that something has to be done about Big Tech's power, but not what nor how. Democrats and Republicans can't even agree on whether Big Tech platforms moderate content too much or not enough. Now, it looks like they've found their cause and their victims: children.
The desire to protect kids from internet harms and abuses is stronger than ever in the 118th Congress, making it increasingly likely that at least one law that purports to do so actually gets passed. But critics say that, in practice, those bills may not help children, and may exist at the expense of free speech and privacy.
In the Tuesday hearing, Sen. Richard Blumenthal (D-CT) indicated that he is working with Sen. Lindsey Graham (R-SC) to reintroduce EARN IT, an act from the last Congress that would remove Section 230 protections from online services that didn't follow a list of best practices. Sen. Marsha Blackburn (R-TN) said that she and Sen. Blumenthal will be reintroducing the Kids Online Safety Act, or KOSA, which would have given children under 16 tools to prevent the amplification of harmful content on social media platforms and their parents the ability to limit their kids' usage of those platforms.
"New Congress, a new start on this," Blackburn said.
And Sen. Blumenthal, along with Judiciary Committee chair Sen. Dick Durbin (D-IL) and Sen. Mazie Hirono (D-HI) also just reintroduced the Clean Slate for Kids Online Act, which would require that websites delete data collected from children under 13 upon their request.
This week's hearing wasn't the only indication that children's safety online is a priority for the new Congress. Schumer reportedly wants a vote on children's online protection bills this summer. And while his administration is also pushing for such a law, President Biden had a few things to say about kids and the internet in his recent State of the Union address.
"We must finally hold social media companies accountable for the experiment they are running on our children for profit," he said. "And it's time to pass bipartisan legislation to stop Big Tech from collecting personal data on kids and teenagers online."
"Ban targeted advertising to children!" Biden shouted over the applause.
Sen. Ted Cruz (R-TX) is talking about this, too. In a call with reporters on Monday, the new ranking member of the Senate Commerce Committee said that while his main focus when it comes to Big Tech legislation is on stopping content moderation that he believes harms free speech, he is talking to Senate Commerce Committee Chair Sen. Maria Cantwell (D-WA) about a privacy law. There is bipartisan support for privacy laws, Cruz said, and the ones that target children are the most likely to actually get anywhere this session.
"That's the easiest place to get bipartisan agreement," Cruz said. "A comprehensive privacy bill is going to be a lot harder to bring together Democrats and Republicans."
As Cruz said, when it comes to bills that are framed as protecting children online, there's reason to be optimistic that they'll actually pass. We have precedent: The only federal consumer internet privacy law we have is the Children's Online Privacy Protection Act. Then there's Section 230, which gives online platforms immunity over content posted by their users. This pivotal protection was originally part of the Communications Decency Act, which was meant to stop kids from seeing porn online. Other parts of that law were later struck down, but Section 230 remains (as does online porn).
But all this apparent support still doesn't mean the bills are slam dunks to become law. Biden's State of the Union comments were very close to what he said at the State of the Union address a year ago, and that didn't seem to help EARN IT, KOSA, and Clean Slate pass.
So there's no guarantee that those bills will fare any better in this session, but there is some new pressure for them to do so: States are now passing their own children's protection online laws in lieu of federal action. California's Age-Appropriate Design Code Act will take effect in 2024. The law forces online services that are likely to be accessed by people under 18 to get permission before collecting their data, and it bans them from using that data in certain ways. Basically, websites have to be designed to give users under 18 the most privacy possible. California's legislation is modeled on a United Kingdom law with the same name. Several states are considering similar laws.
Not everyone is on board with protecting children this way, however. Internet privacy and free speech advocates have criticized KOSA and EARN IT, saying that the laws may actually do the opposite of what their supporters claim. EARN IT, opponents say, could force services to drop encryption, exposing users' communications to law enforcement (or anyone else who can get access to them) or make platforms monitor their own users' public and private speech. They also say it won't be an effective tool to fight child sexual abuse material, which is its supposed purpose.
Critics of KOSA believe that the legislation would make censorship on platforms worse, and that it's sure to be overbroad, because platforms won't want to risk allowing anything that might get them in trouble. Also, they believe KOSA gives parents too much power over what their children (specifically, teenagers) can see and do, and might force platforms to create age verification systems that would hurt everyone's privacy, as all users would have to submit personal information to a third party to prove their age just to use a service.
The other danger in child-targeted laws like this is that Congress will just stop there. History shows us that once children are legally protected, lawmakers will punt on extending those protections to adults. They may even punt on additional laws for children. The Communications Decency Act and the Children's Online Privacy Protection Act passed more than 25 years ago. Technology has changed a lot since then. Laws didn't.
A bill that restricts some of the biggest companies in the world is a hard sell for some politicians, as evidenced by the foot-dragging to pass bipartisan and bicameral antitrust and privacy bills last year. A bill that is said to protect children, on the other hand, is hard to vote against. But those bills may do more harm than good. They also give lawmakers a way to look like they're doing something about online harm for some people without having to do the harder work of figuring out how to give those protections to everyone.