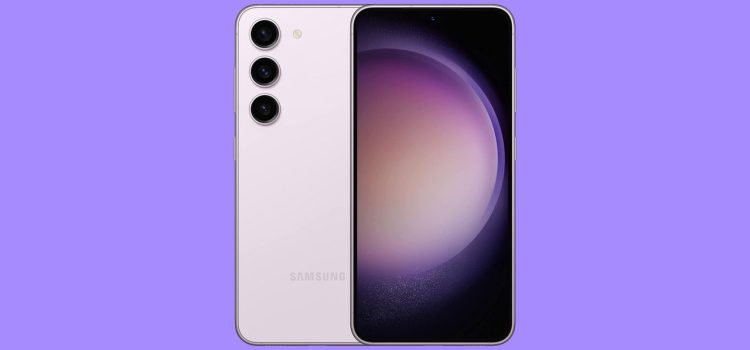 I'm at a crossroads. Just a few weeks ago, I reviewed Samsung's Galaxy A14 5G, calling it a phenomenal phone that costs a mere...
I'm at a crossroads. Just a few weeks ago, I reviewed Samsung's Galaxy A14 5G, calling it a phenomenal phone that costs a mere $200, proving that you really don't need to pay heaving wads of dough to get a great smartphone. Now I'm reviewing Samsung's top-tier $1,200 Galaxy S23 Ultra and $800 Galaxy S23—and dang it, sometimes it's nice to splurge, you know?
Samsung's Galaxy S23 lineup (which also includes the S23+, a model I haven't tested yet) are not game-changing devices in the least—and most people don't need all these high-end cameras and tremendous horsepower. But I have to remind myself that sometimes it's OK to pay up for the best of the best. It's nice not having to squint at a dim screen on a sunny day, and to have the ability to play a demanding game at its highest fidelity.
If you're coming from a Galaxy S22 or S21 or any other flagship device released within the last two years, these new Samsung handsets don't really give you a reason to upgrade. But if you have something older in your pocket, or a more wallet-friendly device that you feel offers a compromised experience, then you should definitely take a look.
Stellar Galaxies
I won't bore you with the nitty-gritty specs on these phones. Instead, you can read my explainer on how the Galaxy S23, S23+, and S23 Ultra are all different and how they're similar. (Heck, you can read last year's S22 series review to get the gist on what most of these new devices are about.) What you can't quite find out by reading specs are how these phones feel—the 6.1-inch S23 is my personal favorite because it fits my hands and most of the screen remains fairly accessible when I want to use it one-handed. The S23 Ultra's 6.8-inch display isn't terribly unwieldy, but while using it, I find my thumbs stretching farther and farther until my other hand has to join in—and I have large hands.
The best change is the S23 Ultra's edges, which are far flatter than last year's curvy S22 Ultra. The edges are not as flat as the edges on an iPhone 14, but the Ultra still feels nicer to hold than its predecessor, and my grip almost never interrupts the screen. Outside this, color me whelmed with how the Galaxy S23 lineup looks. I still think Samsung's S21 series offered a sharper design language with the Contour Cut camera module in an accent color. These new phones with their understated and accent-free camera array look like the textbook definition of a "smartphone"—they're no doubt elegant, but there's not much character.
The three handsets share many of the same traits, like how the 120-Hz AMOLED screens can each now hit 1,750 nits of peak brightness. This is a feature that's often overlooked; a high brightness makes it so much easier to read the screen when you're outside on a sunny day. Too often my fiancée has to squint at her Pixel phone, and that's never a problem here. (It also gets pretty darn dim for anyone who appreciates low brightness at bedtime.)
They're all powered by Qualcomm's Snapdragon 8 Gen 2 "for Galaxy" chipset, which is slightly faster than the base-level Snapdragon 8 Gen 2 you'll find on other flagship Android phones like the OnePlus 11. My benchmark tests bore that out, but it's not a massive leap. This chip is special in two ways. Year over year, it's really hard to notice meaningful gains in performance these days, but I've noticed that phones with this processor feel more responsive and snappier than ever before.