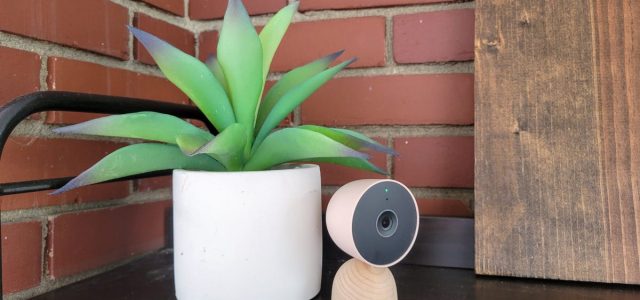 In this article: Nothing is more important than keeping you and your family safe, and while no one can predict the unpredictable, there are...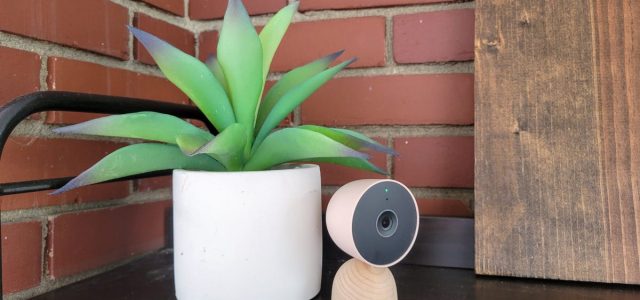 In this article:

Nothing is more important than keeping you and your family safe, and while no one can predict the unpredictable, there are some measures we can take to help. Peace of mind and that extra layer of security can be had thanks to a number of great options for indoor home security cameras. No longer are fancy security systems a thing for rich people. Finding quality cameras and systems is easier and more convenient than ever. DIY security camera systems can be had at really affordable prices, too. There are lots of options to monitor the outside of your home, but for total protection, you'll want to keep an eye on the interior as well. That's why we've tested and rounded up some of the best indoor camera options on the market right now. 
The rise in DIY home security popularity has brought quite the collection of indoor security cameras to choose from. Some are more suited for checking up on your kids or pets, while others are designed to better monitor for home security threats. Like other devices such as video doorbells and outdoor cameras, each indoor security camera sports varying features like panning and tilting, facial recognition, motion detection alerts, cloud storage and two-way audio.
Which indoor home security camera is best for your home? That can depend on a number of factors, including price and compatibility with smart home devices and ecosystems, not to mention video quality and features like pan, zoom and real-time alerts. We've taken these considerations and more into account when testing indoor cameras and curating our list of the best. 
Best indoor security cameras
David Priest/CNET
Setup
Moveable, indoor
Resolution
1080p
Storage
Cloud, local storage
Google/Alexa Compatibility
Both
Field of View
120 degrees
Few indoor cameras will offer as much bang for your buck as the Wyze Cam Pan v2. It comes with the features you'd expect: 1080p resolution, night vision, pan, tilt and zoom, and two-way audio, for a budget-friendly price of just $50. 
The Wyze Cam Pan can also identify a person and follow them as they walk across the room, send you a real-time notification of the event and store a record of it for up to 14 days.
What sets this security camera apart even more is the free two-week cloud storage and built-in microSD card slot for local storage. If you'd like to continue cloud storage past the trial period, a monthly subscription will run you as low as a buck and a quarter.
You're receiving price alerts for Wyze Cam Pan v2
Molly Price/CNET
Setup
Hardwired, indoor
Resolution
1080p
Storage
Cloud storage
Google/Alexa Compatibility
Google Assistant
Field of View
135 degrees
Like the Netatmo camera, the Google Nest Cam isn't the cheapest on our list, but the $100 list price is worth the robust features, not to mention the device's contemporary design. The camera comes with the usual two-way audio, 1080p resolution with HDR and night vision, plus smart alerts that distinguish between people, animals and vehicles, three hours of event history, activity zones and Google Home app viewing and support.
With the Nest Aware subscription (starting at $6 per month or $60 for a year subscription), you'll also get facial recognition, sound alerts that listen for things like smoke and CO alarms and weeks of event storage. Finally, the Nest Cam works well with Google Assistant and Nest smart displays.
You're receiving price alerts for Google Nest Cam (Indoor, Wired)
David Anders/CNET
The GE Cync Smart Indoor comes with a mounting bracket and installation hardware (three drywall anchors and screws) that enable you to set the device up pretty much anywhere, but I see the most value in positioning it to watch the main entryways to your home.
While the camera comes with many standard features — 1080p resolution, real-time notifications, two-way audio and Google Home/Alexa compatibility — it doesn't pan or tilt, though you can manually adjust the camera angle. As such, the indoor camera displays a fixed view that may be best suited to monitor doorways for when the kids get home or for unwanted guests like possible intruders. 
That said, when I placed the camera in the corner of my living room, the wide view did display much of the room and sent me alerts when someone or something (like a cat or my smart vacuum) passed through the field of view. You can adjust the alert sensitivity from low/medium/high to avoid getting notifications from things like pets and other random movements in your house.
You're receiving price alerts for GE CYNC Smart Indoor Security Camera, Baby Monitor, Dog Camera, Night Vision, Works with Alexa and Google Assistant, Two-Way Audio, 1080p Resolution, No Hub Required
David Anders/CNET
Setup
Moveable, indoor
Resolution
2560 x 1440 (2K)
Storage
Cloud, local storage
Google/Alexa Compatibility
Both
Field of View
360 degrees
We like a lot of TP-Link devices here at CNET, including its routers and smart plugs, so I was eager to try out the Kasa KC410S indoor security camera. It did not disappoint with a sleek, snowball-like design, high-quality video resolution, Alexa and Google compatibility and ample local storage, up to 256GB on a not-included microSD card.
Like the GE Cync Indoor Camera, the Kasa KC410S came with a mounting bracket and hardware, but unlike the former, the Kasa does feature pan and tilt functionality, perhaps better than any other indoor camera. Whereas other cameras often come with 130- or 160-degree panning, the Kasa KC410S features a full 360-degree range. Best of all, how you pan and tilt — using a joystick-like button control with up, down, left and right, as opposed to swiping (and swiping and swiping) the video feed like you have to do with most indoor cameras — makes it quick and easy to navigate about the room.
Considering the mounting bracket and full 360-degree panning, it's tempting to mount this camera to the ceiling in the middle of a busy room, but the power cord may limit where you can reasonably put the device. Still, placing it on a central fixture in any room will give you full view of what's going on. (Note the Best Buy link below is the step-up KC411S, which has a higher resolution camera.)
You're receiving price alerts for TP-Link Kasa KC410S
CNET has tested every major home security camera since the market exploded in 2011 with the first DropCam. Here are links to some recent cameras I've tested among the others listed above. I've also included a few early impressions of cameras I'm still reviewing.
Blurams Dome Lite 2: What I like most about this camera, other than the $50 price (though it can be found on sale), is that the notifications come with a timestamp to inform me exactly when the motion was detected — most cameras will alert in real time, but not display when the event occurred. As the parent of a small child, I can appreciate the timestamp and see how it could be used to identify when and how often a child is moving during the night. It also features full 360-degree panning, but you'll have to swipe and swipe the camera feed to get there. 
Netatmo Smart Indoor Camera: This smart indoor camera, formerly called the Welcome, sports 1080p HD streaming, a 130-degree field of view, night vision and local storage via a microSD slot. It's a good bit more expensive than some of the other indoor home security cameras on our list at $200, but the Netatmo Smart Indoor Camera has the unique feature of Apple HomeKit Secure Video compatibility.
Wansview Q5: A good camera with decent video quality (1080p), better than average pan range (320 degrees), and a low cost (currently $30 on Amazon). I also like the mounting bracket that came with the camera. Instead of a semipermanent mount with drywall anchors and screws, the Wansview Q5 comes with an adjustable clamp that will easily attach to a shelf, counter or railing without putting holes in your wall.
When we discover new indoor cameras from Amazon, Google and other top tech and security companies, we'll get our hands on them for testing as they become available and update this article accordingly.
How we test indoor security cameras
Hands-on testing in a real-world environment, or as close as we can get to it, is the best way to uncover what these products can and can't do, and that's what we strive to accomplish. 
When reviewing cameras, we pay special attention to price and general performance along with special features and smart home compatibility to determine which cameras are best for certain applications. If you want to read more about our review process, check out our in-depth article on how we test home security cameras, video doorbells and other devices.
Indoor security camera FAQs
Is there a security camera with no monthly fee?
Most indoor security cameras are of the DIY variety, meaning you can buy and install the camera and view the camera feed without any upfront or ongoing fees, other than the initial purchase price. Where you're likely to encounter fees is with cloud storage. 
Cloud storage for a smart indoor camera can run you a few bucks per month, depending on the device you have and the plan tier you choose. If you want storage without subscribing to a monthly plan, consider a camera with a microSD storage slot (most of them will have one, including all mentioned on this page).
How can I hide my indoor camera?
We don't recommend hiding cameras for surveillance purposes like recording an unsuspecting babysitter. But, if you'd like to make your camera blend in better with your home decor, consider hiding it among artificial plants, on bookshelves or in glass-covered cabinets. Some cameras, like the GE Cync Indoor Camera, are small and come with a mounting bracket that allows you to strategically place the camera relatively out of sight while still providing a full unobstructed camera view.
Are indoor security cameras worth the cost?
Indoor security cameras are a great addition to any DIY home security setup and can cost only $30 to $100 (or more) with no ongoing monthly fees. If you have children or pets you want to keep an eye on, or want to ensure no unexpected visitors are lurking in your home while you're away, indoor security cameras are an effective, inexpensive way to do just that. In short, the peace of mind that comes with owning an indoor home security camera can be well worth the initial cost.
More home security recommendations