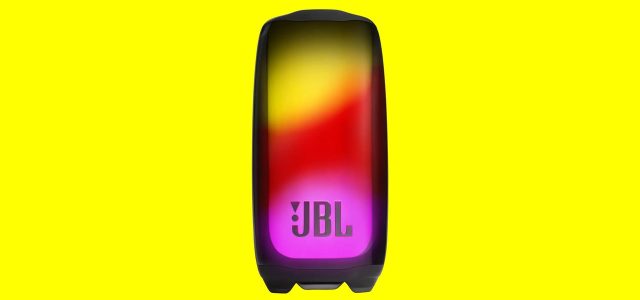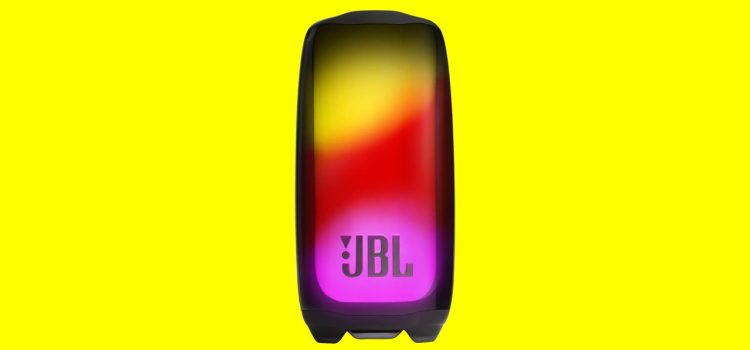 Like e-readers, Bluetooth speakers are the apotheosis of a product form. It's a single-use product that turns on and off and does exactly what...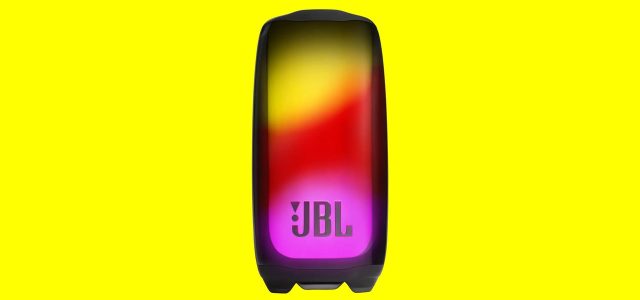 Like e-readers, Bluetooth speakers are the apotheosis of a product form. It's a single-use product that turns on and off and does exactly what you want it to do—nothing more and nothing less. A portable Bluetooth speaker works anytime, with any phone, anywhere. You don't have to find an outlet or have the right kind of cable. It works with Android and iOS. You don't even need Wi-Fi.
Smart speaker manufacturers have tried hard to capture our imaginations. And it kind of worked; My kids occasionallyask Siri questions, but most of the time they ignore the HomePod Mini's existence.
There is no ignoring the JBL Pulse 5. The styling of this thing makes that impossible. When I got it, I placed it in the middle of the kitchen table, turned it on, and watched the kids circle around it, oohing and aahing.
It's a beautiful, 8.5-inch-tall tube with an LED display shining through a smooth, clear skin. It's basically a lava lamp that plays music. You have never seen pure joy until you've seen 10 second-graders running around your house, turning all the house lights off, and going wild around this thing while listening to Katy Perry. The price is outrageous, especially when compared to other speakers of similar size, but the Pulse 5 might be worth the expense just for the fun extras packed within.
Never Break the Chain
The Pulse 5 is the latest entry in JBL's line of portable light-up Bluetooth speakers. It's slightly bigger than 2019's Pulse 4, among a few other differences. It has a thick, convenient carrying strap and a slightly better build quality—a dustproof and waterproof IP67, compared to the Pulse 4's IPX7, which is rated only against immersion in water. (This is a good thing, as I just inspected mine and found smashed-up crayons in the top diaphragm.)
The Pulse 5 also has Bluetooth 5.3, which means that it can connect to multiple phones. It can also connect to other JBL Bluetooth speakers using JBL's PartyBoost. The feature is incredibly simple to use. Just press the Bluetooth connection button on both of the JBL speakers that you want to pair, and the two sync up instantly. You can pair two JBL speakers to get stereo sound, or keep adding speakers to get them all playing the same thing. JBL claims you can wirelessly string together more than 100 speakers, but I didn't get to test that claim.
Here is the first feature where the price tag starts to justify itself. Only certain JBL speakers support PartyBoost—sadly, my beloved Clip 4 doesn't have it. However, I found a dusty Flip 5 from 2019 in my gear closet, and it worked! If you're a longtime JBL fan, you may also be able to instantly create stereo sound by pairing this new speaker with your old one. 
The vast majority of the surface area of the speaker is a clear plastic with a lighted tube inside. The speaker diaphragms are at the top and bottom. The Pulse 5 also has tall feet that are satisfyingly squishy, making it a positive pleasure to set it down on hard surfaces. (Hey, I take what I can get.) The speaker moves tons of air, and it can get really loud. Like, house-filling loud.
The upper registers of the audio spectrum aren't as clear or as piercing as they are on other speakers this size—or even the years-old Flip 5—but it's hard to hold this against a "party" speaker. Nicola Benedetti's Vivaldi recordings sound strangely strangled, even once I upped the treble in the app. But you know, I'm not listening to concertos on this thing by myself at home. Robert Palmer sounds just fine.
Shine Bright 
What really sold me are the lights. Light-up speakers can be a cheesy gimmick—I've tried versions where a minimal, colored, pulsing light ring added virtually no value to the speaker. But the Pulse 5 is gorgeous. You can customize the light experience in the JBL Portable app, turning the main panel lights on or off, as well as the lights emerging from the bottom.