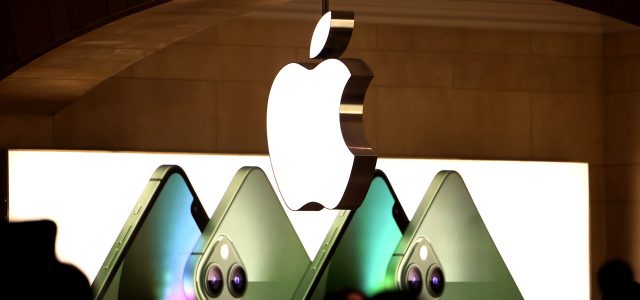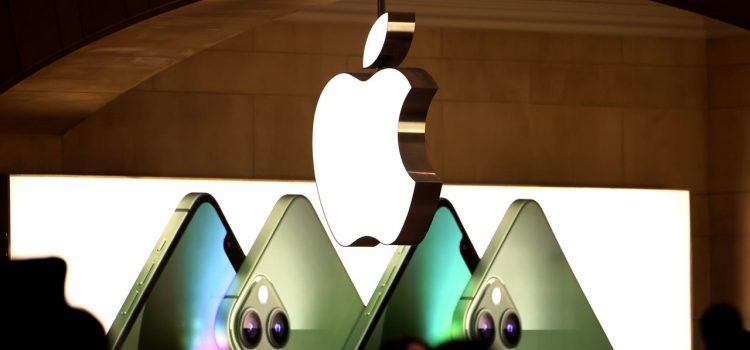 The artificial intelligence incursion has made its way to the App Store. BlueMail, an app that uses AI to write emails and manage people's...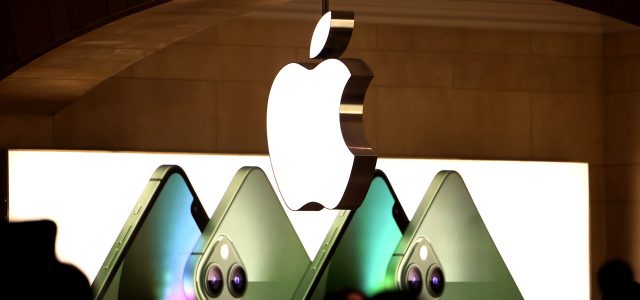 The artificial intelligence incursion has made its way to the App Store. BlueMail, an app that uses AI to write emails and manage people's calendars, was set to release an update to its service that would utilize OpenAI's popular ChatGPT engine. Apple, citing ChatGPT's ability to spew out nearly any kind of text imaginable, blocked BlueMail's updates out of concern that it could generate text that would be offensive or unfit for minors.
Apple didn't ban BlueMail from the App Store entirely. It just stopped the app maker from publishing the update without content restriction filters. Still, BlueMail's developer has protested the move, saying Apple was stifling its innovation efforts. 
Apple's move comes at a time when industries and institutions are dealing with the rapid changes that generative AI is bringing to content creation tools. Some schools are banning ChatGPT, others are curiously engaging with it. Some journalism outfits are all but replacing employees with AI, others are setting carefully considered, thoughtful boundaries on how to engage with the tech. Businesses from sci-fi magazines to law firms are bracing themselves for the chaos AI might throw their way. The debate over how to use AI is likely to grow even more contentious as big tech companies and publishers weigh in, making decisions about where to curtail the technology, and who's allowed to wield it.
Read on for more consumer tech news.
Windows 11's Bingy Update
Speaking of generative AI, Microsoft has added its new AI-empowered Bing search features into the newest update for its Windows 11 operating system.
Bing announced it was incorporating ChatGPT into its in-house search service last month, kicking off a not-so-cold search war with Google. Now, Microsoft is shoehorning BingAI directly into the taskbar on Windows desktops. It's a fairly obvious place to stick it, especially since Microsoft says the search bar gets used by over half a billion people every month.
Other updates to Windows 11 include enhanced accessibility and power features and better phone link capabilities with both Android devices and iPhones. Also, Windows 8's notorious tiles are sort of back, in the form of enhanced widgets in the startup menu. Thankfully, they're optional.
You can download the Windows 11 update manually now, or wait for it to install automatically in the coming months.
Pixel Watch Gets Fall Detection
Google has been fashionably late to the smartwatch game. The Pixel Watch, released back in October 2022, was several years behind the Apple, Samsung, and Garmin watches that dominate the market. Undeterred, Google has been plugging away at adding features to its smooth wrist disc. The latest is fall detection, aka the "I've fallen and I can't get up" feature. If the device detects that the user took a tumble, an alarm will sound and a screen will pop up to let you indicate if it's a false alarm. If you don't tap anything for a minute, the Pixel Watch can automatically call 911 and negotiate a rescue on your behalf.
This kind of tech is handy to have in a wearable, but it's prone to false positives. After Apple updated its Apple Watch last year to detect crashes as well as falls, there were reports of emergency personnel being erroneously called to "help" users who fell while skiing or took otherwise safe rides on roller coasters. The Pixel watch doesn't detect crashes, just falls, and Google says it should be able to tell the difference between a tumble you experience while exercising and an actual, debilitating fall. The company says the sensors in the Pixel Watch can study the "responses and instinctive reactions" of your body to determine if you've actually hurt yourself, or if you've fallen and are able to recover.
Just For You
Nearly everywhere you go online, algorithms are recommending what to do next. The next video to watch, playlist to listen to, person to swipe on—it's all being suggested by some company or another's data-driven recommendation engine. This can be great when it lets you discover a new artist or creator to follow. It can be less great if it leads someone down a dark internet rabbit hole or lands your giant company before Congress or the Supreme Court.
Jonathan Stray, a senior scientist at the Berkeley Center for Human-Compatible AI who studies online recommendation systems, joins WIRED's Gadget Lab podcast this week to talk about how stuff gets suggested to people and how that might influence their beliefs.