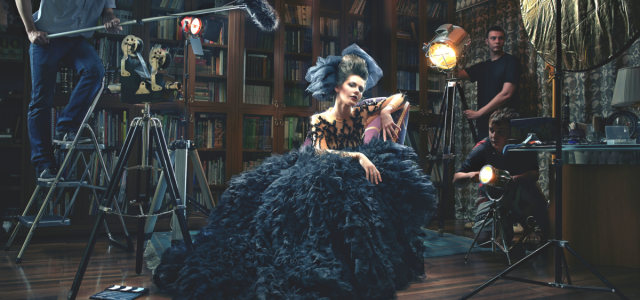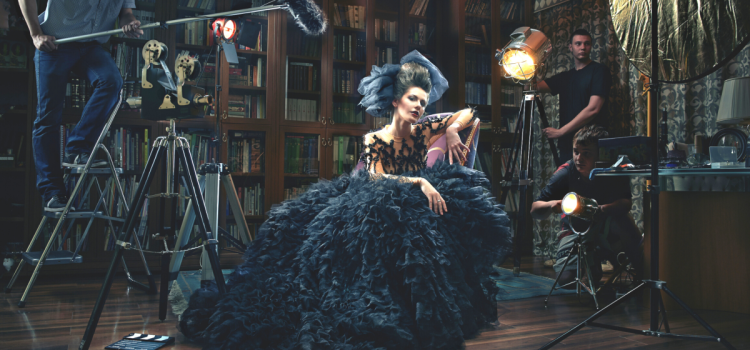 First there was Matt Damon's ill-timed ad, then the crypto winter, then the crash of FTX. Last year was not a good one for...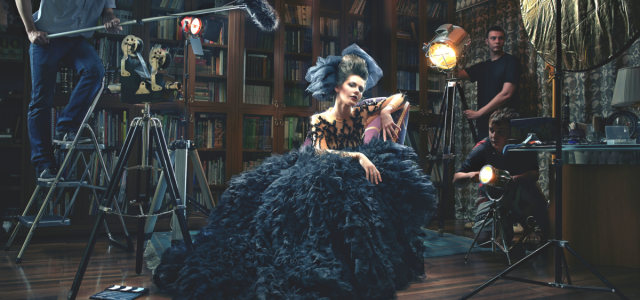 First there was Matt Damon's ill-timed ad, then the crypto winter, then the crash of FTX.
Last year was not a good one for the crypto market. But the promise of blockchain technology was never about get-rich-quick schemes, and defrauding investors was never a result of blockchain technology. If there's a silver lining to this latest implosion, it's that we should finally decouple these events from the potential that Web3 technology has to transform Hollywood for creators, fan communities and the industry's development and production processes. Because nowhere are the opportunities for Web3 more necessary and more possible than in the entertainment industry.
Web3 in Hollywood has the potential to bring more diverse creators to the table, get more projects made, deepen audience engagement and retention and lead us out of the era of prequels, sequels and reboots. While fortune did not favor those who followed Damon's advice, Web3 does favor creators and fans of entertainment. 
This is why investment in Web3 projects in Hollywood continues to surge. Andreessen Horowitz recently opened a Santa Monica office to oversee many of their Web3 investments, UTA recently partnered with Investcorp to increase their investment in Web3 startups, and Warner Brothers just launched an NFT account on Twitter, signaling a public commitment to the category.  
But it takes more than dropping an NFT to succeed in Web3 in Hollywood. There are guideposts from Web3 pioneers paving the way to success in the space, and everyone from small startups to major studios would be wise to consider these elements.
Authenticity: Messaging and actions must match up
Most importantly, don't call a project "Web3" just because you drop an NFT. The promise of Web3 is about ownership for creators and community and about the involvement of the community. Success requires the support of the early Web3 community, and the incongruous nature of turning Web3 projects into cash grabs will be sniffed out immediately.
One major studio learned this the hard way with its Web3 project when they listed their NFTs for $500 with an accompanying narrative about fan accessibility. Sales understandably flopped, and they had to retool. The messaging and the business model have to match. Build it the right way, and they will come. Label it Web3 without the benefits of Web3, and they will not. This leads me to…
Courtesy and customers (a.k.a., don't move the furniture until you're a resident)
It may sound like simple advice, but it's important: Pay attention to and honor the progress of those who have brought Web3 to this point. There are advancements being made every day in this fast-moving space.
Stoner Cats and Dead Heads, two of the earliest examples of shows that paved the way for building a show on the blockchain, built huge communities of early adopter evangelists. Those communities understand authenticity and care about respecting the pioneers of the Web3 community. New projects would be wise to be a student of the space and understand, honor and incorporate the advancements. In addition to setting your project off on the right step, this will help you build goodwill among your community.   
One of the most exciting aspects of Web3 in Hollywood is its ability to build deeply engaged communities by giving them a role in content development. In an era where streaming platforms are fighting for survival, and big studios are slashing departments, early Web3 communities look very promising for turning that tide.
Our first Web3 show, The Gimmicks, gave NFT holders a chance to give into character storylines and plot arcs each week. An audience of just 5,000 NFT holders produced more than 70,000 on-chain engagements each week (which are actually transactions in Web3) and spent 15 to 20 hours per week watching content, voting, DIC punching, creating Wikis and interacting with fellow community members.
This would be equivalent to watching the same show 40 times in one week, which is pretty much unheard of in the content world. That level of active engagement also starts to look a bit more like gaming. And it's also the kind of long-term engagement and passionate fandom that's the foundation for every hit entertainment IP.  
For the writing team, this meant figuring out a way to balance community participation with creative oversight. Traditional Hollywood can struggle with loosening the reins at all. Participatory storytelling is not something that happens in traditional models, and for fans, that means sitting back and enjoying (or not) in lean-back mode.
On The Gimmicks, experienced Hollywood writers "The Daves" found that they were able to balance overall creative control of a story arc of their creation while opening up avenues for fan involvement on a weekly basis. One key ingredient is knowing how to effectively use "prompts" and "white space" as a collective springboard for creativity and participation to help develop the world in a way that's authentic to both the character's journey and the community's relationship to them.
Convergence: Silicon Valley muscle is critical for Hollywood projects
When producing a show in Web3, creators have to think in terms of fan experience, not just content quality. The most successful Web3 projects fall somewhere between passive video watching experiences and interactive gaming.
Creating opportunities where fans can not only participate in storytelling, but engage with other fans in fun and creative ways are the elements that build community and stickiness around content. This is where traditional Hollywood production teams can lean on the muscle of Silicon Valley tech utilities to create unique social experiences that deepen fandom and harness the true power of community to help build lasting entertainment IP/franchises.
Enter Hollywood 3.0
Web2 launched the "creator economy" and opened the doors to scores of new storytellers, the best of whom were able to translate Web2's success to mainstream Hollywood careers. But today, Web2's platform limitations related to control (changing algorithms impact reach) and monetization don't offer the same opportunities for new creators.
For different reasons — slashed budgets, competition and risk-averse executives — even mainstream Hollywood creators and platforms are finding it harder to reach and maintain audiences. Web3 has the potential to address both these issues and usher in a new era of interactive entertainment that's a win for creators and executives.
John Attanasio is cofounder of Toonstar.
DataDecisionMakers
Welcome to the VentureBeat community!
DataDecisionMakers is where experts, including the technical people doing data work, can share data-related insights and innovation.
If you want to read about cutting-edge ideas and up-to-date information, best practices, and the future of data and data tech, join us at DataDecisionMakers.
You might even consider contributing an article of your own!