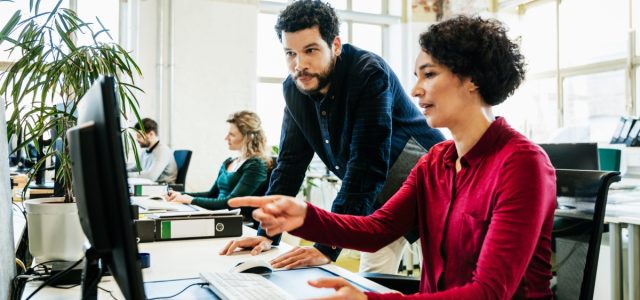 Even as the dust settles around disruptive technology, the future of digital assets — or any asset minted and exchanged on a blockchain —...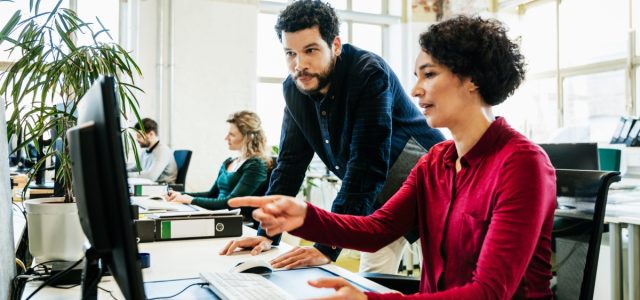 Even as the dust settles around disruptive technology, the future of digital assets — or any asset minted and exchanged on a blockchain — is yet to be decided. But after the chaotic year that crypto saw, there's at least one certainty: Trust is more imperative than ever to the advancement of digital assets. Almost half (49%) of consumers state they will start or increase purchases from a company based on trust alone, and companies need consumers' trust to create new business opportunities for blockchain.
But how do companies build trust strong enough to drive results?
Half of consumers say that accountability is the most important factor for businesses to build trust with them and their employees. Consumers expect businesses to admit mistakes and offer clear and consistent communications to regain trust. When rebuilding trust with digital assets, consumers will take their business to companies who plan, implement and follow through to protect their consumers. 
Building trust in digital assets
Following a tumultuous 2022, companies need to focus on rebuilding trust through compliance, security and transparency. This is not an unexpected cycle for emerging technology, which typically passes through a round of public speculation. 
Companies that blossom as leaders in digital assets will be those that swiftly implement third-party validation. The companies that demonstrate their ability to securely custody and transfer digital assets will also reengage customers that have become weary of the technology. 
To do this, companies should take a page from the books of traditional financial institutions. They come with a seal of approval from the public, making the integration of digital assets more comfortable for consumers branching into the space. 
For example, traditional custodial and asset management companies are benefiting from their reputation as investors look for a safe place to store their digital assets. Similarly, traditional banks are using proprietary blockchains to reduce cross-border transaction costs for their customers. 
On the flip side, traditional financial institutions can seek to establish trust in digital assets by absorbing technologies or talent from digital asset natives. Once companies have taken these steps to establish trust, possibilities for digital assets will break wide open. 
Here's what else is in store for digital assets in the coming year, so long as companies ensure that trust is the foundation for these use cases.
Social media as a catalyst for digital asset use
Social media companies have the opportunity to pave a path of wide acceptance of digital assets. We've seen social media companies evolve their platforms to meet consumer needs and gain users with unprecedented speeds in the past few years.
To stimulate digital assets' acceptance, we can expect to see social media companies become payment platforms and process cryptocurrency transactions in the near future. These companies are well-positioned to handle cryptocurrency transactions, providing an outlet for consumers to begin using digital assets with more fluidity.
Digital assets also offer something consumers have craved for a long time: An increased ability to control online identities and data. For example, a secure identity token that allows users to own their online identities may soon become an integral piece to social media companies' and digital assets' growth alike.
Maybe a user wants to receive ads from a particular retailer. They can control the receipt of those ads within their digital identity. And, when they don't want them anymore, they simply pull their identity info back from that retailer. 
As these digital assets become more integrated into social media, users can expect to be transferring digital assets like NFTs more often in years to come.
Emerging business strategies with NFTs
NFTs have the unique ability to represent both physical and digital objects, which opens the door for the technology to drive business enhancements.
An accelerated rate for the exchange of data will allow businesses to create and enhance new business models with NFTs. In 2022, much of the focus was on certain NFTs' values, which skyrocketed above reasonable prices.
In 2023 we'll see an expansion of NFT use cases, as NFTs will augment the business-to-consumer experience by operating in a seamless and invisible manner to enable data exchange with increased assurance of authenticity, security and intellectual property rights.
Almost half of U.S. businesses currently have roles focused on developing and implementing NFTs or cryptocurrency, and 20% of executives state that NFTs are already implemented as a part of their business strategy. These numbers will continue to increase in the year ahead. Once a business identifies the areas that will be best supported by NFTs and other digital assets, these strategies will effortlessly become a part of the larger business plan. 
The past year proved the potential of digital assets to be a powerful, disruptive technology. While this remains restricted until trust is regained, blockchain is not going to disappear. Instead, it will continue to evolve to match business needs and consumer desires. Businesses that preemptively address consumer needs and concerns in this digital space will have a distinct advantage over their competitors.
John Oliver co-leads PwC's FinTech trust services practice. 
DataDecisionMakers
Welcome to the VentureBeat community!
DataDecisionMakers is where experts, including the technical people doing data work, can share data-related insights and innovation.
If you want to read about cutting-edge ideas and up-to-date information, best practices, and the future of data and data tech, join us at DataDecisionMakers.
You might even consider contributing an article of your own!