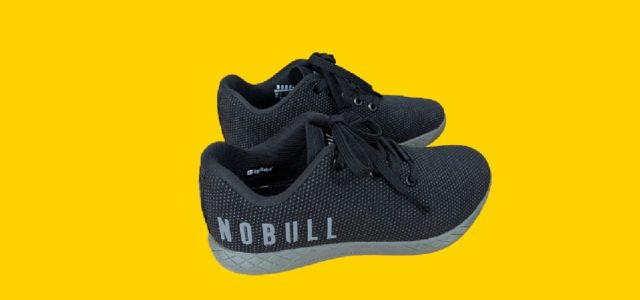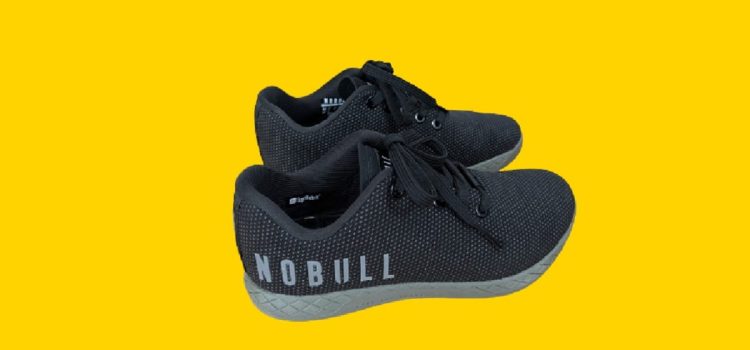 In this article: No shoe is made to do it all. There are sport-specific shoes for running, soccer, basketball, tennis and even weightlifting. Weightlifting...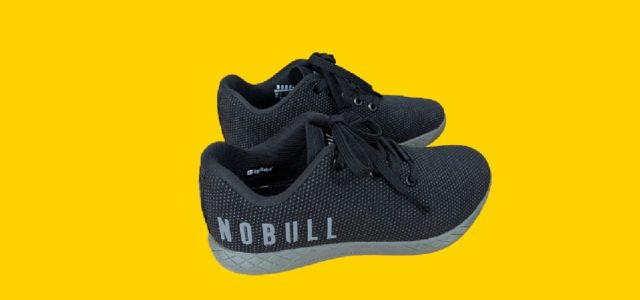 In this article:

No shoe is made to do it all. There are sport-specific shoes for running, soccer, basketball, tennis and even weightlifting. Weightlifting shoes come in two styles: raised heel or flat-sole. Depending on the type that fits your needs, they can improve your lifting experience. You don't have to consider yourself a CrossFitter or powerlifter to reap the benefits of weightlifting shoes. If you've been lifting regularly and want to step up your game, then these may help you get closer to your goals. Below is a list of the best weightlifting shoes we tried out.
How we picked and tested
Comfort

Weightlifting shoes are usually snug, so we made sure our feet still felt comfortable.

Shoe type

We tested weightlifting shoes that are heeled, flat-soled or a cross-training style to see which worked best for weightlifting.

Support

We looked at how supportive the shoe is around the ankles, if the sole has a good grip, and flexibility.

Function

We tested while doing traditional weightlifting exercises to determine if the shoe functions as promised.
I've been lifting in shoes from Converse for many years now. It's the go-to brand for many lifters out there because of its flat, solid sole. But I wanted to see what else was out there since so many brands have their own take on what a lifting shoe should look like and how it should function. In some cases, lifting shoes will improve the depth in your squats or give you more stability during deadlifting.
Shopping for weightlifting shoes is a different experience than when you're looking for a pair of regular shoes. We spoke to several experts to find out what you should be looking for if you're interested in buying a pair of weightlifting shoes. Based on their advice and our own testing, we've narrowed down the best lifting shoes on the market. If you're uncertain about where to begin, think of this list as a guide that can be a good starting point to help you pick the right pair for your needs.
Many years ago when I bought my first pair of lifting shoes, I chose an older version of Adidas Powerlift shoes. At the time, the pair I had was stiff, heavy and the material didn't seem to be the best. This time around, I tested the Adidas Powerlift 5 Weightlifting Shoes and I'm happy to report that they've improved in more ways than one. The shoe has some weight to it, which I expected in this style, but it's lighter compared to the older version I had.
The shoes do seem to run a little on the small side, so unless you have a narrow or small foot, I'd size up for a more comfortable fit. This shoe has plenty of stability around the ankles and the profile is low, so it technically doesn't have the same high wedged heel that many weightlifting shoes have. Instead, it has a midfoot stability wedge measuring 34 millimeters, which I think is a safe option if you aren't sure if you're ready to commit to a full heel yet.
The upper and toe box are a durable and flexible canvas with mesh ventilation inserts, so it's not stiff and is breathable. An added bonus is that, if you're trying to shop more sustainably, you'd be pleased to know that this shoe is made of recycled materials.
I tested this shoe during my leg day routine, which usually includes barbell back squats, split squats, deadlifts and hip thrusts. What I liked about these shoes is that they were flexible enough to use for split squats without feeling restrictive. Sometimes toe boxes on weightlifting shoes can be stiff and uncomfortable during exercises where your toes require flexing.
I liked that I was able to use this shoe throughout my whole routine without hesitation. Squatting felt comfortable and more natural with a bit of a heel, and my feet felt secure, thanks to the rubber soles. If you're just getting your feet wet in weightlifting, the Adidas Powerlift 5 shoes are a good place to start. 
Pros:
Good for beginners 
Lightweight
Made of sustainable materials
Flexible 
Cons:
Expensive
Heel may not be high enough depending on preference
If you're an experienced powerlifter or CrossFitter, the Inov-8 Fastlift Power G 380 is calling your name. This is a surprisingly lightweight yet strong-performing squat shoe. Inov-8 is the first brand to use graphene in their shoes. Graphene is one of the toughest materials to exist and is 200 times stronger than steel. It would also explain why this shoe is the most expensive on the list, at over $200. You're paying for top quality material that is intended to be extra durable. The powerheel and outsole are made of graphene rubber, which provides excellent support and stability. 
The toe box is made up of a flexible and breathable material, which is important as you quickly transition through exercises such as snatches or hang cleans. These squat shoes fit true to size for me, but the toe box is narrow, so I'd recommend sizing up if you have wide feet.
I tested these squat shoes while back and front squatting and was impressed at the depth I was able to hit with the assisted help. I even felt confident enough to squat heavier with the new range of motion and stability the shoes gave me. I could see taller people or those with mobility limitations benefitting from this shoe when they squat. If you're trying to hit new PRs in the weight room, then this is a solid pick to wear on your heavy volume squat days. 
Pros:
Made of one of the toughest materials
Lightweight
Good for Olympic lifting exercises and squatting 
Cons:
Once upon a time I used to weightlift barefoot because it was convenient. Barefoot training also has many benefits but it's not for everyone, and it can also put your feet more at risk for injury around heavy equipment. That's where minimalist shoes come in and can be the solution to this issue. Vivobarefoot created a minimalist shoe that moves with you and feels as close to being barefoot as possible. The Vivobarefoot Primus Lite III was designed to be foot-shaped, stable and flexible and to be used for all workouts, including weightlifting. 
The Vivobarefoot Primus Lite III is lightweight and its toe box is wide and round to perfectly fit the shape of your foot. The rubber active outsole is only 4 millimeters thick, but it provides an excellent grip on the ground. The shoe is also sustainable — when you're done wearing them, send them back to Vivobarefoot to recycle into a new pair of shoes. 
The downside to this shoe is that they have few half sizes, so I had to get the next full size up, which was slightly big for me. I used Vivobarefoot's Strutfit measurement app which allows you to virtually find out your best shoe size. To do so, you take a picture of your foot and then you submit it to determine the size that should be your best fit. I would size down next time, but it would be beneficial if Vivobarefoot included more half sizes because I could see other people running into the same issue.   
Despite the sizing discrepancy, I was still able to wear these shoes comfortably. Because this shoe is supposed to mimic being barefoot, I'd recommend this style for experienced or intermediate lifters who are used to exercising barefoot, since this may take some adjusting for a novice lifter. I wouldn't suggest this style for Olympic lifting because it won't provide the same support an elevated shoe would for certain exercises. 
I'd never tried a minimalist shoe before so this was a new experience for me. Initially I wasn't sure about the design but was pleased with how the shoe functioned during testing. It felt secure and comfortable doing conventional and sumo deadlifts, and it felt natural while doing back squats and didn't feel like I needed a heel. I even used these shoes during my upper body work day and had no issues. 
If you're still hesitant, Vivobarefoot also offers a Barefoot Fundamentals Course, which can be purchased to learn more about how to get back to using our feet as nature intended — free of shoes. This course uses a seven-step method so you can learn how to get back in touch with your feet, realign your posture, and walk, run and move more naturally. If you're transitioning from barefoot training, the Vivobarefoot Lite III is a good option to safely take your training up a notch. 
Pros:
Resembles barefoot training
Ideal for wide feet
Lightweight
Made of recycled materials
Cons:
Lacks half sizes
Design may not be as stylish as other shoes on the list
Not good for Olympic lifting
Not best style for beginners 
You're receiving price alerts for Converse Chuck Taylor All Star Low Tops
If you want a trusty weightlifting shoe that doesn't break the bank, then the classic Converse Chuck Taylor All Stars are a solid choice. I've lifted in these for years because the flat sole and ankle support make for a good lifting shoe. I also like that the brand offers various colors as well as high tops if you prefer those over low tops. 
I'm able to use these shoes equally for squats and deadlifts without worrying about slipping around on the platform. I wouldn't recommend this shoe if you plan on doing Olympic lifts since you'd benefit from a more flexible shoe for those exercises. 
The only negative thing about Converse shoes is that the toe box may run small, so if you have a wide foot you'll want to make sure to order your shoes in a size wide. I can get away with the standard style, but there have been instances when I've felt them to be tight around my pinky toes. 
If you're not looking to shell out over $100 on weightlifting shoes and only plan on doing traditional lifting, then the Converse Chuck Taylor All Star shoe is a good choice. Another trick I've learned is that if you have a smaller shoe size (like my size 6.5 foot), you can even get away with buying the shoe in a Big Kids style and pay $20 less. 
Pros:
Inexpensive
Stylish
Excellent flat sole design
Cons:
Lacks flexibility 
Not the best option for Olympic lifting
Can run tight for wide feet
Nobull launched in 2014 and has since made a name for itself in the weightlifting community. The majority of Nobull's shoes are intended for lifting or training, and they even have lifting pairs with raised heels and running shoes. I resorted to testing the Black Ivy Trainer, which is designed to be used for weightlifting and cross-training. 
The shoe is stylish, true to size and has a snug fit in the toe box, but didn't feel as tight as some of the other shoes I tested. The rubber sole design has a 4-millimeter heel-to-toe drop, which makes it flat all around. The upper was my favorite aspect of the shoe design. It's made up of a SuperFabric that claims to be extremely durable, breathable and abrasion resistant. You can tell that the shoe was made to be able to handle tough workouts and won't fall apart after a few uses. There are also SuperFabric guard plates that are placed on a flexible mesh base layer that look like small dots surrounding the shoe and are intended to create a shield for rope climbs or other exercises that require an exterior grip as part of your workouts. 
I tested these during both upper-body and lower-body workouts, and my ankles and arches felt extra secure during my lifts. I felt grounded and steady during deadlifts and squats, and the shoe is flexible enough to work for single leg exercises or plyometrics. I'd recommend these to Converse wearers who are looking to change up their shoes for a similar yet more versatile design.
Pros:
Stylish
Durably made
Versatile for weightlifting and cross-training
Cons:
Expensive
Doesn't have raised heel 
Wide feet may find the toe box snug
Because weightlifting shoes run to fit your exact shoe size, I also looked for a cross-training shoe that would be comfortable for lifters with wide feet. From the ones I tested, I found the Altra Solstice XT2 to be the best fit. My problem with some of the cross-trainers I tested were that they were either too snug in the toe box, didn't have the right amount of grip on the sole, or were tight around the top of the foot. The Altras were that happy medium where the toes had room to spread, but also had a balanced cushion platform that supported the heel and forefoot and had ankle and arch support. The upper is made up of a breathable mesh that makes the shoes extra flexible and easy to transition to different exercises.  
It doesn't hurt that it's a stylish shoe so it can be worn outside of the gym as well. I tested these shoes with squats, deadlifts and then a HIIT workout that included medicine ball throws and slams, squat jumps and jumping jacks. 
My only problem with these shoes is that the laces seem to be on the thin and short side, which causes them to untie easily so you have to make sure to double-knot them. Another aspect I noticed was that mesh on the toe box tends to lose shape when it's not in use. I'd recommend keeping the tissue paper that lines the shoe to help keep the shape in check. Otherwise, if you are looking for an alternative cross-trainer that is wide-foot friendly, the Altras are a good place to start. 
Pros:
Good for wide feet
Support is solid from heel to forefoot
Materials are flexible and breathable
Cons:
Shoelaces are thin and short
Toe box loses shape when not in use
Expensive
Other weightlifting shoes we tried

Under Armour UA HOVR Omnia: Compared to the other weightlifting and cross training shoes tested, the Under Armour UA HOVR Omnia felt smaller in the toe box and the upper felt tight. This shoe also had more cushioning, which works for other forms of cross-training exercises, but doesn't lend itself to weightlifting. 
Under Armour UA TriBase Reign 4 Training Shoes: I questioned the durability of this shoe because of the design on the upper. It's made of a lightweight, breathable mesh, but it looks delicate and the holes on the design are slightly large, which makes me question how easily it might get snagged on something. Another negative was that the grip on the sole wasn't the best and I could feel my feet slipping while going heavier on the leg press and doing chest-supported rows. Therefore, if you opt for this style, I'd only recommend it for light weightlifting. 
Reebok Legacy Lifter II Women's Weightlifting Shoes: Of all the heeled weightlifting shoes I tried, this style felt the least comfortable. It could use more toe room, because it's a narrow shoe and would not work for someone with wide feet. The insole on my left foot kept digging into my arch, which I thought might be due to a design defect or could be a sizing problem. And even though the shoes worked for squatting, it was the highest-heeled and heaviest shoe I tested, which some people may not like. The material also didn't seem as durable or flexible as the Inov-8 or Adidas Powerlift. 
Hylete Circuit II Cross-Training: This style was noticeably spacious in the toe box and more flexible, which can be a good thing for those with wider feet, but I found it to be distracting while exercising. This shoe in particular is unique because it comes with three insoles that you can switch out for different types of activities, such as lifting, cross training and running. The shoe was decent for lifting and cross-training, but I also tested it for running and found it would not be suitable for all runners. The insole lacked support and felt uneven, but could be improved with extra insoles to fit different foot arches. 
How to pick weightlifting shoes

Because weightlifting shoes are a unique type of footwear, we got feedback from experts on the qualities we should be looking for when shopping for these shoes. 
They are true to size: Weightlifting shoes tend to run true to size in order to fit your exact foot measurements. "This is because you don't want to move around inside the shoe at all when squatting or Olympic lifting, since the shoe should solidly move with you through your lift," explains Matt Scarfo, a National Academy of Sports Medicine certified personal trainer. 
Additionally, you want to make sure the shoe is stable and supportive. "They shouldn't be too comfortable to walk around in, because the platform of the shoe should be rigid so you can put all your force through the shoe into the floor," says Scarfo. 
Phung D. Tran, an American College of Sports Medicine Certified Exercise Physiologist, adds that if you have wide feet, it is completely OK to go up half a size so the shoe sits more comfortably. "Also keep in mind, weightlifting shoes do not help with flat feet as much, since they provide no cushion for the soles," Tran explains, adding, "It's up to you to do exercises to improve your arch and calf muscles' strength."
"Don't shop by brand; shop by fit, because you need to try on shoes from a variety of brands to see which ones feel the best to you," says Tran. "It doesn't matter how cool the shoe looks or how many high-tech features it has, because if they aren't comfortable, your workouts will become a struggle," she points out. So keep in mind when shopping for weightlifting shoes that comfort and stability is key.
Raised-heel shoes: One of the styles of weightlifting shoes you'll come across have a raised heel. These usually have laces and a Velcro strap across the top to keep your feet extra secure. These shoes are best if you practice Olympic lifting exercises that include clean-and-jerks or snatches. It's also beneficial if you're doing exercises like squatting and trying to get deeper in your squat. "Heeled weightlifting shoes help those with limited ankle mobility by elevating the heels and decreasing the angle between the shin and the top of the foot, improving squat depth," explains Scarfo. He says you should only use these shoes for squatting and Olympic lifting as they provide a stable base for dropping into a squat and engaging the hamstrings to lift out of it. 
But that's all they're good for. "You absolutely do not want to use heeled weightlifting shoes for deadlifting, because these shoes can move your center-of-gravity forward, causing you to use too much of your back to deadlift, and increasing risk of injury," he warns.
Flat-sole shoes: There also are weightlifting shoes that fall under the flat-sole or minimalist shoe category. These are solid, flat and have a zero-drop sole, which means there is no height difference between the heel and toe. "Look for good ankle support, excellent grip and a flexible sole if you opt for a minimalist training shoe," says Tran. The flexible sole will help optimize performance in everything from plyometrics to heavy lifts. 
This style tends to be more versatile, because unlike the heeled weightlifting shoe, it can be used for all your lifts, and even cardio exercises. "However, these won't help you drop into a squat without a little stretching," says Scarfo. But this doesn't mean it's impossible to have the proper ankle flexion needed to squat without heels. He suggests foam rolling, stretching your calves and doing plenty of ankle stretches to prepare your Achilles tendon ahead of your lifting sessions. This should also include a long warmup, so your body is prepared to stabilize your ankles during these workouts.
Factors to consider when choosing weightlifting shoes

Consider going to a shoe store first and getting professionally measured to make sure you're getting the best fit and style to suit your needs.
Weightlifting shoes can be expensive, especially with brand names that are well known to specifically design them. You could easily shell out over $100 on a pair of shoes, but they'll last you a long time.
The types of weightlifting you are going to be doing will determine the right style for you. Raised-heel shoes may work best if you're a CrossFitter trying to perfect your barbell snatches or squat past parallel. But they may limit any other form of lifting.
If you aren't a serious weightlifter and just want to have a better shoe for your strength training sessions, then a flat-sole shoe may be a better pick. An added bonus is that many of these can interchangeably be used for other activities as well. 
Weightlifting shoes FAQs

Why should I buy weightlifting shoes?
Weightlifting shoes can improve your mobility, give you better support and traction when doing certain exercises, and can overall improve your lifting performance. 
Why do weightlifting shoes have a heel?
Some weightlifting shoes have a raised heel because it helps with your ankles' range of motion when getting into certain positions such as a squat, overhead squats and snatches. The heeled shoe also helps keep your torso upright to get into a deep squat. 
Why use flat shoes for lifting?
Flat shoes provide better stability and grip on the floor during deadlifts and other exercises. They allow you to feel more in contact with the floor during these lifts. This is particularly why it's advised against lifting with shoes with too much cushioning, such as running shoes. 
How much do weightlifting shoes cost?
Weightlifting shoes can cost as little as $60 for a traditional pair of low-top Converse or upward of $100, depending on the brand.
Shoes for every workout

More for fitness buffs
The information contained in this article is for educational and informational purposes only and is not intended as health or medical advice. Always consult a physician or other qualified health provider regarding any questions you may have about a medical condition or health objectives.