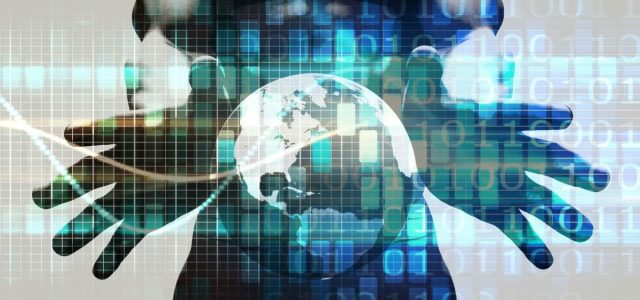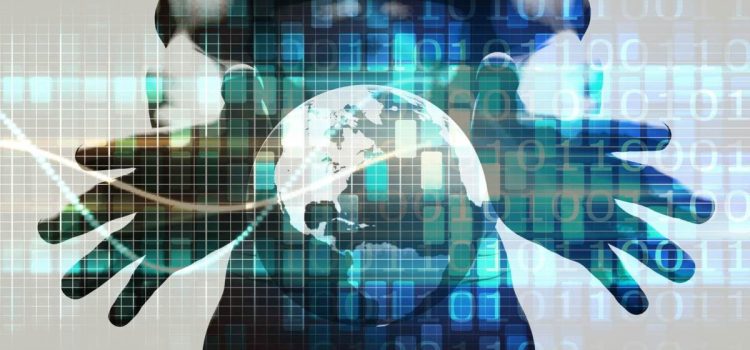 The climate crisis is painfully evident all around the world. From historic droughts and fires to hurricanes and warming waters, it's clear that climate...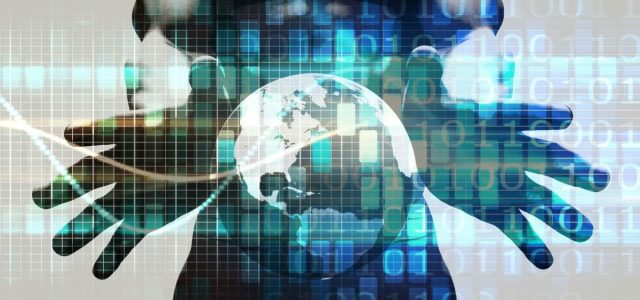 The climate crisis is painfully evident all around the world. From historic droughts and fires to hurricanes and warming waters, it's clear that climate change isn't just a future danger. It's a present reality problem. 
As a recent New York Times headline succinctly explains, "Climate change has made extreme weather increasingly normal."
Fortunately, some help is on the way. In August, the Inflation Reduction Act of 2022 was signed into law. This provides millions of dollars in tax incentives, investment funding and other resources to accelerate renewable energy and climate tech innovation. Despite its finance-focused name, it is the most significant investment in renewable energy and climate change readiness in U.S. history. 
At the same time, the cost of renewable energy solutions like solar photovoltaics decreased by nearly 90 percent in the past decade, while the price of wind turbines fell by more than 50 percent during this time. 
This is excellent news as renewable energy quickly becomes a top priority for energy companies, lawmakers and ordinary citizens. According to a survey by Pew Research Center, 69% of Americans believe we should "prioritize developing alternative energy, such as wind and solar."
We need more innovation — now
But hurdles to broad implementation remain. For example, a recent report by Net-Zero America, a research group at Princeton University, concluded that a net-zero carbon economy could require a land size equivalent to West Virginia to accommodate the number of solar panels and wind turbines needed to power the U.S. economy. Meanwhile, global energy consumption is expected to rise by 50% by 2050, requiring more and better technologies to respond to the climate crisis. 
In other words, we need more innovation, and we need it now. Breakthrough Energy, the umbrella organization founded by Bill Gates that strives to accelerate innovation in sustainable energy, notes, "We need to find new ways to generate, store and use low-carbon electricity while scaling up existing technologies like wind and solar, advanced nuclear power, geothermal energy and thermal generation with carbon capture."
Advances in Artificial Intelligence (AI) and Machine Learning (ML) can quicken R&D outcomes, allowing new products and services to come to market more quickly. Here are three best practices for climate tech startups leveraging these powerful technologies to accelerate their R&D processes. 
Establish good data management practices
R&D settings are often experiment-oriented, combining the ethos of an art studio with the processes of a science lab. This can make it difficult to develop practical AI and ML models that rely on high-quality, careful data curation to be successful. 
Even minor mistakes like typos, incorrectly labeled data, or formula misconfigurations can render these models ineffective. These mistakes are often from human error, which can be eliminated with automated data processes and data ingestion.
In addition, it's important to invest time in developing processes that ensure the best data is available, accessible and utilized. Notably, AI isn't just reliant on big data. It can also be applied to small datasets to accelerate development, which requires both good data management practices and intentional cultivation by data specialists. 
It's estimated that data scientists spend 39% of their time on data prep, underscoring AI's fundamental impact on the R&D process. 
AI is especially good at identifying hidden relationships in complex data and processes, quickening the R&D process with faster, more effective developments. This allows teams to innovate with speed. However, its impact is predicated on clean data, making it critical for R&D teams to establish good data management practices. 
Invest in human expertise
When developing new climate tech solutions, AI and ML technologies don't replace human ingenuity. They enhance people's efforts by aggregating data, identifying relationships between information or ideas and accelerating computational outcomes.  
While many different ML and AI models exist, a common and valuable one in R&D settings is supervised learning.
Supervised learning-based AI still requires a significant amount of human input. That's why engineering and domain expert knowledge are essential to the R&D process. 
Simply put, climate tech innovators, entrepreneurs and startups can't expect to plug and play with AI technologies. They must invest in human expertise to inform computational models, assess the results and build better products or services. 
For example, supervised AI models require close relationships between experiential data and computational technologies. This allows AI and ML models to evaluate data and determine the most relevant information. 
These models rely on human input from scientists, engineers and other experienced professionals. Otherwise, they are operating blindly, diminishing results and eroding R&D outcomes. To achieve optimal AI outcomes, break down barriers to communication and collaboration among teams to help ensure that the best data and insights are always available. 
Together, teams can leverage AI into an instrumental step-by-step process working towards a world-changing climate tech solution.
Use clean energy as part of the workflow
While AI and ML models can accelerate R&D for new climate tech solutions, they can also contribute to the problem. 
Training AI and ML models requires significant amounts of energy. According to one analysis by researchers at the University of Massachusetts, training a single AI model can contribute the carbon equivalent of the lifetime emissions of five vehicles.
Researchers and startups can mitigate this impact by relying on renewable energy to power their efforts. 
Relying on renewable energy to power data centers and computing resources dedicated to AI innovation can help companies make an impact while they develop the climate tech solutions that will change the world. 
AI can help identify the climate solutions we need now
In November 2020, an Ernst and Young report identified the importance of AI and ML technologies in climate tech R&D, explaining that AI "has the ability to unlock the vast potential of renewables. Failure to embrace it means risking falling behind the curve."
This is even more true today as the implications of climate change are being felt more than ever before. To bring the next big breakthrough to market, early-stage startups must demonstrate proof of concept to investors and stakeholders. 
Right now, we have a unique opportunity to bolster innovation and accelerate development. Climate tech is experiencing an investment boom as venture capital funds pour money into the sector. 
In other words, as a recent headline in The Atlantic headline proclaimed, "The climate economy is about to explode." 
To meet the moment, climate tech companies need R&D outcomes now. Rather than relying on intuition and prior experience, innovators and entrepreneurs can turn to AI and ML technologies to hasten and improve their results. 
Matthew Sykes is director of materials development for Ubiquitous Energy.
DataDecisionMakers
Welcome to the VentureBeat community!
DataDecisionMakers is where experts, including the technical people doing data work, can share data-related insights and innovation.
If you want to read about cutting-edge ideas and up-to-date information, best practices, and the future of data and data tech, join us at DataDecisionMakers.
You might even consider contributing an article of your own!