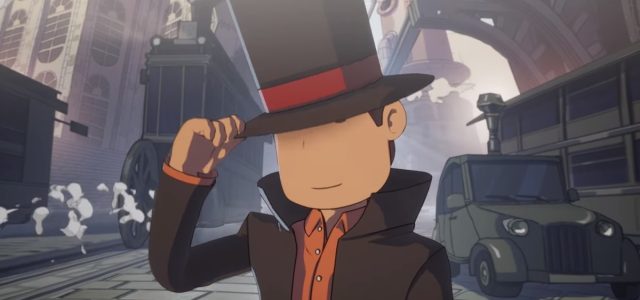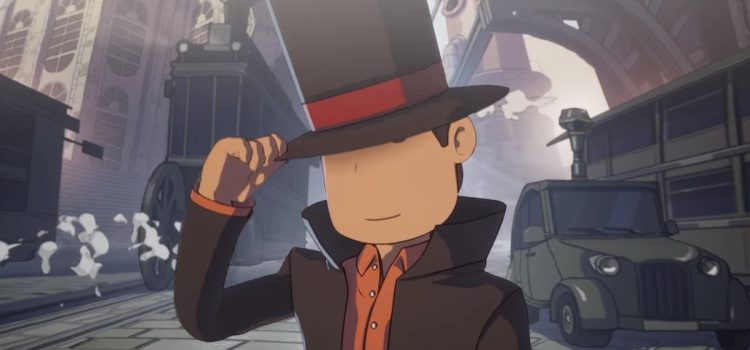 Connect with top gaming leaders in Los Angeles at GamesBeat Summit 2023 this May 22-23. Register here. I was off for one day this...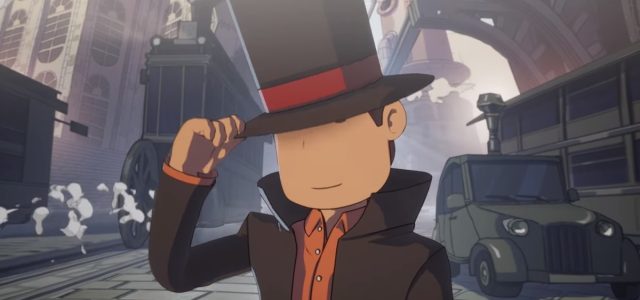 Connect with top gaming leaders in Los Angeles at GamesBeat Summit 2023 this May 22-23. Register here.
---
I was off for one day this week to go to an out-of-town event — so of course that's the day of the week on which it seemed everything happened. Capcom's show, Suicide Squad's delay, the new Professor Layton game's reveal . . . did anything else happen on Thursday that I missed? Oh, I suppose we also got a new trailer for the Super Mario Bros movie, but I'm not quite as sad about missing that.
Starfield and Suicide Squad: Kill the Justice League have both been pushed from their original release windows this week, though not perhaps for the same reasons. Starfield launches in September and I don't think its delay from a planned launch in 2023 is necessarily cause for alarm. Suicide Squad, on the other hand, feels more ominous. I don't think the delay will ameliorate the concerns of fans who find the game's live service elements unpleasant — they're not getting rid of those, no matter how much we wish they would.
In more positive news, Level-5 showed off the first proper trailer for Professor Layton and the New World of Steam. It's been a long time since we've had a proper Professor Layton game, and I'm excited to see what the new one will have. In other good news, the remaster of Ghost Trick: Phantom Detective is set to launch on June 30 and Exoprimal will be on Game Pass so I can at least check it out before deciding if I dislike it.
On the personal side, I am going to play the demo for the upcoming Resident Evil 4 Remake, because I have been waiting for what feels like an age for that game. I might also check out Fatal Frame: Mask of the Lunar Eclipse, because apparently I need all the horror games I can get for this week. Maybe . . . maybe I'll also try Hotel Renovator, because it might be a good palate cleanser.
Event
GamesBeat Summit 2023
Join the GamesBeat community in Los Angeles this May 22-23. You'll hear from the brightest minds within the gaming industry to share their updates on the latest developments.
What to play this week
What's new:
Fatal Frame: Mask of the Lunar Eclipse
Clash: Artifacts of Chaos
Hotel Renovator
DC's Justice League: Cosmic Chaos
Big Ambitions
Monster Energy Supercross 6
Oni: Road to be the Mightiest Oni
New on subscription services:
Guilty Gear -Strive- (Xbox Game Pass)
Dead Space 2 (Xbox Game Pass)
Dead Space 3 (Xbox Game Pass)
Battlefield 2042 (PlayStation Plus)
Minecraft Dungeons (PlayStation Plus)
Code Vein (PlayStation Plus)
Adios (Prime Gaming)
I Am Fish (Prime Gaming)
Call of the Sea (GeForce Now)
GRID Legends (GeForce Now)
Scars Above (GeForce Now)
GamesBeat's creed when covering the game industry is "where passion meets business." What does this mean? We want to tell you how the news matters to you — not just as a decision-maker at a game studio, but also as a fan of games. Whether you read our articles, listen to our podcasts, or watch our videos, GamesBeat will help you learn about the industry and enjoy engaging with it. Discover our Briefings.