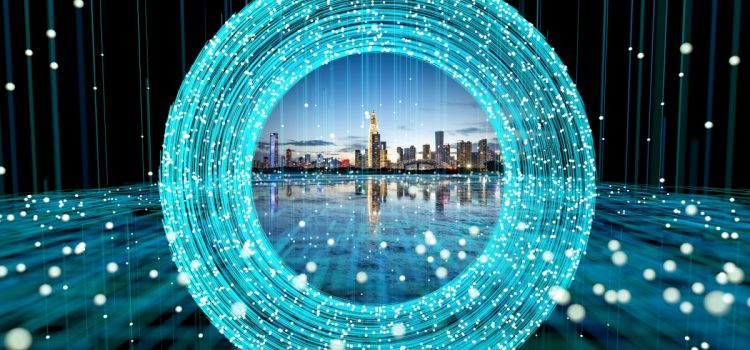 I have the unique privilege of getting to learn from some of the most brilliant minds in the Web3 and metaverse space, from customers...
I have the unique privilege of getting to learn from some of the most brilliant minds in the Web3 and metaverse space, from customers to partners and beyond. Through these conversations and my own observations, I've gained perspective on where the Web3 and metaverse industries are heading in the year to come.
A rule of thumb for predicting is that the more inputs you have, the better. So, I've compiled the predictions here from a diverse set of views, reading voraciously to hear all opinions and thoughts and listening to my customers and partners about what's important to them.
Predictions for 2023
1. Digital identity is the gateway to the metaverse
Web3 digital identities will become as ubiquitous as email, giving people an identity they own and control. Easy names instead of wallets will be onboarding points.
2. Blockchain gaming comes out of the basement and into the boardroom
Games showcase the capabilities and potential of decentralized technologies like blockchain and smart contracts, and we'll see even more gaming companies adopt this new technology.
Event
GamesBeat Summit 2023
Join the GamesBeat community in Los Angeles this May 22-23. You'll hear from the brightest minds within the gaming industry to share their updates on the latest developments.
3. Metaverse spend grows over traditional ad spend
There are now so many companies that are starting to see the power of the metaverse. As a former CMO with over a decade of experience, I expect to see more budget aimed at capturing the awareness of younger generations through the metaverse.
4. Web2 companies bifurcate
Web2 companies will divide into those who are boldly in and those who are scared. We've seen bold moves into Web3 by Starbucks, Nike, Prada and IKEA. In Web3, you're either in, or you're out — and I believe forward-looking people will be drawn to the companies that can fully articulate their plans and vision for building in Web3.
5. Safety and security become focal points
This will be true for companies and customers alike. With all that has happened in crypto, security will matter more. Custody will be reimagined.
6. Web3 will become invisible
In every technology cycle, technology is talked about first; then as it matures, it's all about the outcome. By the end of 2023, there will be more discussion on customer experience than on Web3. People will talk about Web3 without even mentioning the term.
7. AI and Web3 become best friends
Combining the capabilities of AI with the security and decentralization of Web3 technologies will yield new value and use cases. For example, my company is using AI to brainstorm new domain names.
8. Utility over hype becomes a mandate
In 2022, the bear market helped to weed out some of the hype, but in 2023, utility will trump hype as those companies with true value will outperform the rest.
9. Web3 rewards will drive niche-based communities
With Web3 reward systems growing, smaller and more focused communities will form tighter bonds and have the most impact. Web3 Platforms, SDKs and rewards programs/aggregators will grow more robust and diverse as developers seek APIs and open source tools to build out feature-rich, user-friendly Dapps.
10. Avatars empower the metaverse
Avatars will become more lifelike and usable to increase the customer experience of the metaverse. Eventually, everyone will own their own avatar.
11. Diversity breeds innovation
Women, people of color and people from diverse backgrounds will have more influence on Web3 and metaverses than they did in the Web2 world.
12. CGZO and CWMO
New titles like Chief Gen Z Officer and Chief Wellness Metaverse Officer will emerge to influence the next generation and ensure people aren't spending too much time virtually, respectively. (I met two Chief Wellness Officers at the Metaverse Summit in Paris and three Chief Gen Z Officers at Art Basel.)
13. Metaverse social norms change
With greater adoption of the metaverse, social norms and best practices will be developed. People will begin to spend more time in virtual worlds and interact with others in new ways.
Examples of social norms include the expectation that users will respect the privacy of others by not engaging in activities considered inappropriate in the physical world. Users might also be expected to adhere to certain norms of dress or appearance or to follow rules and guidelines that have been established for specific virtual environments or activities.
Sandy Carter is SVP and channel chief of Unstoppable Domains.
DataDecisionMakers
Welcome to the VentureBeat community!
DataDecisionMakers is where experts, including the technical people doing data work, can share data-related insights and innovation.
If you want to read about cutting-edge ideas and up-to-date information, best practices, and the future of data and data tech, join us at DataDecisionMakers.
You might even consider contributing an article of your own!