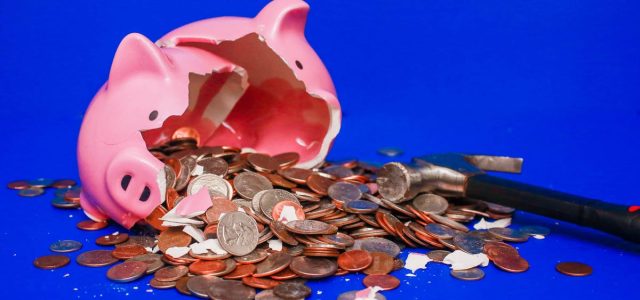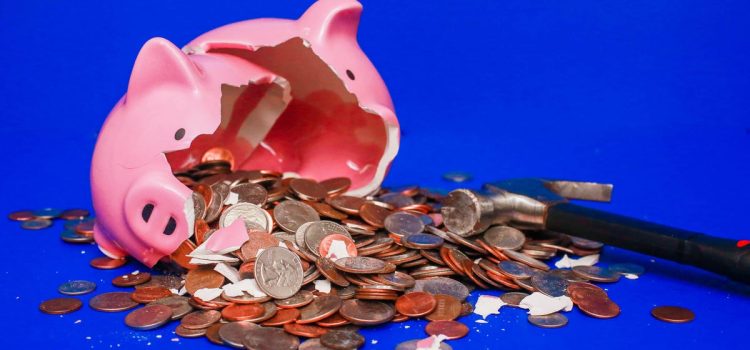 Personal finance champions the idea of keeping your expenses low. If you're trying to start a family, however, that aspiration may be easier said...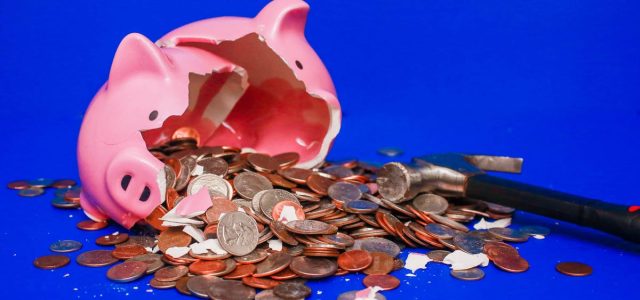 Personal finance champions the idea of keeping your expenses low. If you're trying to start a family, however, that aspiration may be easier said than done.
Around 15% of couples encounter infertility problems globally, according to the World Health Organization. Some infertility diagnoses can be resolved naturally, but for many, procedures such as intrauterine insemination and in vitro fertilization are the best chance at conception. In the US, the average cost of one round of IVF is $12,400, according to the American Society for Reproductive Medicine, with most couples enduring multiple rounds of treatment.
Ali and Josh Lupo were one of these couples. As personal finance influencers, their usual lane is to share tips with their 135,000 followers on Instagram about index funds, investment real estate and living below your means. Infertility and its staggering price tag weren't a part of their financial freedom plan.
"When you're tapped out financially, and you're in the throes of infertility, it's like a dark, black hole," Ali said. "No one understands the pain of what that is unless they're going through it or have experienced it."
By laying groundwork in their twenties, however, the couple was better positioned for an uncertain future. Rather than rely on perfectly manicured posts, the Lupos use their social media channels to facilitate conversation and community as people navigate the messier nuances of personal finance – scenarios like infertility, in which frugality sometimes isn't an option.
"After 30 months of trying to grow our family, 1,230 pills, 79 injections, 6 cancelled transfer cycles, 1 surgery, [and] 1 transfer, we're pregnant," read the graphics of an Instagram reel announcing their pregnancy.
Here's how one couple navigated their money journey, along with how some Americans are finding workarounds to ensure health insurance remains a part of their financial independence goals.
They had over $100,000 in student loan debt
The Lupos were unlikely candidates to become "finfluencers," a moniker for personal finance creators of varying levels of credibility who attract large followings on social media. After college, Josh worked at a group facility for high-risk youth, and Ali at a domestic violence shelter, jobs they said paid around $12 per hour. To pursue better-paying career opportunities, Ali went back to school to get a master's degree in social work. By the spring of 2017, the couple had accrued just over $102,000 in student loan debt, with their wedding scheduled for the following year.
"We both grew up in families that struggled financially," Ali said. "We had never budgeted, and were living off credit cards." Although Ali's additional credentials did land her a higher-paying job, Josh was laid off shortly thereafter, forcing the couple to become relentless at living below their means. The Lupos each began working multiple jobs, and when Josh had down time he also drove for Uber, listening to podcasts about personal finance and real estate between rides.
To help make ends meet, the couple focused on reducing or eliminating what they call the "big three" expenses – housing, food and transportation – and said the process of doing so teaches frugality, a potent skill for financial freedom aspirations.
"I think a lot of people get [themselves] in trouble when they pursue lifestyle design," Josh said. "They're like, 'I'm just gonna make more money to make it happen.' But they don't focus on the management of their income. Figure out how to manage what you're actually spending your money on first."
Their frugality paid off. In the years that followed, the couple paid down all of their debt, bought a duplex, and then later purchased and rented out a second duplex, setting themselves up to live rent-free. Ali's job, however, was stressful – "I was getting punched and kicked in the stomach at my full-time job, not conducive to getting pregnant someday," she said – so she transitioned to a part-time job that still provided health insurance, a decision that would prove invaluable in the coming months.
The quiet personal finance movement that prioritizes benefits over money: 'Barista FI'
IVF is expensive enough that some Americans take a job for the IVF insurance benefits over wages. This phenomenon is known in some personal finance circles as "Barista FI."
Barista FI is a part of the "financial independence, retire early," or FIRE movement, an acronym first coined in 1992 by Vicki Robin and Joe Dominguez in the book Your Money or Your Life. The premise of the FIRE movement is simple, but not easy: Save and invest enough money that the annual interest alone will cover all your bills, resulting in a bottomless nest egg.
This number, often called your FIRE number, is, well, pretty damn sexy. It's also way up there — well north of $1 million for most people, and drifting further upward each year because of inflation, a detail personal finance influencers often overlook. "The pursuit of FIRE can be miserable. FI is not for everyone," Ali said. As a result, some enthusiasts are chopping the "retire early" part of the FIRE acronym altogether, particularly those seeking fertility treatments. 
Barista FI, so named because Starbucks offers employees health insurance if they average a 20-hour workweek, lets people downshift out of a stressful job while still maintaining residual income and benefits. The prospect of maintaining insurance coverage is especially appealing to young people seeking fertility support; reports of workers taking jobs at Starbucks to help fund their IVF journeys have ticked up in recent years, a grim indicator of the procedure's crippling cost.
Why fertility costs are so high
Fertility treatments are expensive "because everything involved with them is expensive," said Dr. Shahin Ghadir, a double board-certified physician and assistant clinical professor of obstetrics and gynecology at UCLA. "There is another level of personnel involved with fertility treatments, embryologists, highly technically specialized individuals who do the procedures in the IVF lab," Ghadir said. He added that a good IVF lab "can cost millions of dollars to set up."
Technology aside, there are other factors that make the cost of fertility particularly exorbitant in the US, said Dr. Joie Guner, assistant professor at USC's Keck School of Medicine and a board-certified reproductive endocrinologist at HRC Fertility, a fertility-focused medical practice. "We are a capitalist country, so we have a lot of competition. And so that kind of drives prices up. And pharmaceutical companies do not [have to] negotiate with the government to reduce the cost of medication," Guner said. "There's a cross-section between medicine and business in the realm of fertility treatment."
The Lupos' decision to keep a job for the health insurance proved especially useful when they encountered infertility. "The pandemic hits, it's May of 2020, we're literally in lockdown, and we're like, 'Now seems like a good time to start trying to have a kid,'" Ali said. "So we did, and it took two and a half years before we finally conceived our first child."
"We were very fortunate to go through the process and have our first transfer result in a successful pregnancy," Josh said, who added that the total out-of-pocket cost with insurance coverage was around $3,000. The Lupos said sharing their experiences on their social media efforts has led to hundreds of followers reaching out to share personal stories and financial challenges of their own, thanks in part to their relatability.
"We had so many friends we didn't know went through infertility," Josh added, "but the act of sharing compelled them to share their truth with us and have that community. The support is there, and I think that was really helpful for us."
Personal finance is personal, but these tips are universal
If you have certain life goals or personal aspirations, rewiring your money plan can get you there faster. Consider the following tips when mapping out what you want in life.
Widen the gap between income and expenses
Personal finance can quickly become intimidating. Generally, it can be distilled down to nine words: make more money, reduce your expenses, invest the difference. Focusing on one or all of those directives will move you in the right direction. This might mean picking up a side hustle, taking an honest look at your current budget or learning the basics of investing. Fewer than three in five Americans own any stock at all, according to a recent Gallup poll.
At the same time, resist the urge to get caught up in hustle hype. "On our FIRE journey, we talked to so many people that had 'made it,' and they were like, 'I wish I did it a little slower, because I was really miserable the entire time,'" Ali said. 
Be ruthless about whether your employment benefits align with family planning goals
If financing your family planning is a top priority, go look for a job that has the benefits you need, said Ghadir. "Many of my patients who are looking for new jobs are looking for jobs in locations that cover excellent fertility services and benefits – give yourself an opportunity," he said.
Stay savvy when exploring large investments
An added challenge in the infertility industry is that the patient population is extremely vulnerable, said Guner. "They're willing to do whatever it takes, [and] willing to do whatever test is recommended to try to increase their ability to get pregnant, so you can sell them on a lot of things if you want to," she said. Guner also recommended two websites, FertilityIQ and ReproductiveFacts.org, where prospective parents can get more information for free.
The Lupos want to use their platform to cultivate real conversations about the challenges of money, work and family.
"It's unacceptable that we live in a country where access to vital services that help families expand their family is so cost-prohibitive," Ali said. "There are major cost barriers to becoming a parent, adoption is not so simple, and fertility treatments don't always work. It's just such a shitty situation. I think it's about giving yourself grace and being patient with yourself."
More money stories