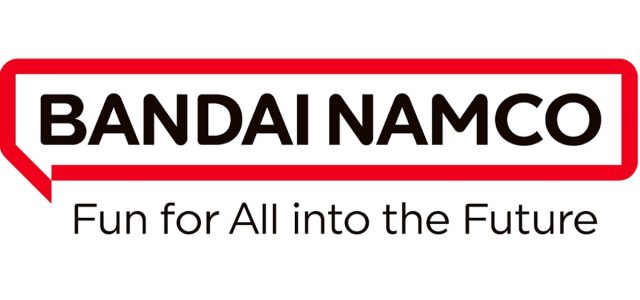 Connect with top gaming leaders in Los Angeles at GamesBeat Summit 2023 this May 22-23. Register here. Bandai Namco Entertainment has made two new...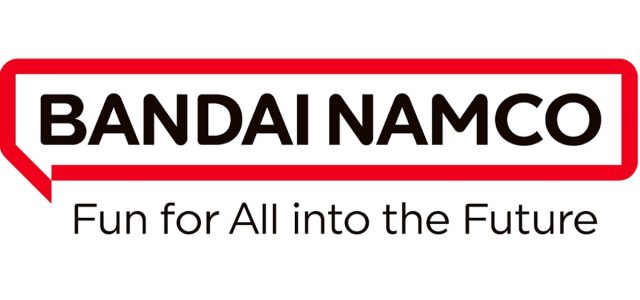 Connect with top gaming leaders in Los Angeles at GamesBeat Summit 2023 this May 22-23. Register here.
---
Bandai Namco Entertainment has made two new investments in gaming technology startups from a new investment fund.
The Tokyo-based company said its Bandai Namco Entertainment 021 Fund, a fund to invest in
entertainment startups and build its intellectual property metaverse, has invested in DeepMotion based in the United States and SuperGaming based in India.
Under the Bandai Namco Group's purpose of "fun for all into the future" and its vision to "connect with fans," the company is connecting with fans to leverage IPs and foster deep, broad, multifaceted relationships with partners, employees, societies, and IP fans around the world.
Karim Farghaly, senior vice president of corporate development at Bandai Namco Entertainment America, said in an interview with GamesBeat that the fund actually started on April 1, 2022, with the aim of investing in early-stage to middle-stage startups across industries related to gaming and toys.
Event
GamesBeat Summit 2023
Join the GamesBeat community in Los Angeles this May 22-23. You'll hear from the brightest minds within the gaming industry to share their updates on the latest developments.
The idea was to go beyond games and invest in startups or service providers that make the technologies that Bandai Namco can use in games.
"The bottom line is that Bandai Namco Entertainment was able to invest in games and studios that make games until this fund was created," Farghaly said. "Once the fund was created, we are able to broaden the types of partnerships that we can do with all kinds of different companies on a global level."
"For our vision, we want to connect with all the partners to help us build the future of entertainment," said Yoyo Yang, an investment leader for the fund, in an interview with GamesBeat. "We think that entertainment itself has changed quite a lot recently, and we really want to catch that trend and we want to collaborate with the external innovators to do that."
Two startup deals
DeepMotion is developing AI-based automatic motion recognition technology but is also a software-as-a-service company that develops its own motion generation service. Through this investment, Bandai Namco hopes to incorporate DeepMotion's technology and expertise on motion generation and create new forms of entertainment utilizing motion data.
Since its inception in 2014, DeepMotion has been on a mission to bring digital characters to life using AI and machine learning techniques. Founder Kevin He and his team leveraged their decades of experience in building game engines for top gaming companies like Blizzard, Roblox, Ubisoft and Disney to revolutionize motion capture from 2D video making it easy to detect and synthesize human motion using physics simulation and generative AI for lifelike movement of digital humans, empowering creators of any experience level to breathe life into their virtual characters.
Their AI motion capture technology is available directly in the web browser, removing any requirements for hardware, and can be integrated directly into other experiences as an API. It's yet another way for fans to express themselves.
"They are doing motion detection and are a pioneer in this kind of technology," Yang said. "They can help us generate UGC content from our fans and help them connect with our IPs in a better way."
SuperGaming in India develops and publishes game applications for smartphones and develops and
provides a proprietary game development engine platform. Through this investment, Bandai Namco will seek to deepen its understanding of the Asian market, which is expected to grow further in the future,
and expand our business by leveraging our expertise in IPs.
Farghaly said that much of Bandai Namco's overall investments are based on categories of IPs. The company tries to target fans with new content in the specific IPs that are popular.
Bandai Namco will continue to invest in outstanding companies around the world in order to support its gaming business and introduce new forms of entertainment.
DeepMotion is making 3D animation tools utilizing motion capturing and AI technology. The company is headed by CEO and founder Kevin He. Super Gaming has its headquarters in Singapore and operations in India, where it does mobile game production and game engine work. John Roby is CEO. The company did live operations for the Pac-Man mobile game.
"They're doing some very exciting things in a new market," Farghaly said.
Bandai Namco said the fund will invest in startups in Japan and overseas that provide entertainment-related products and services utilizing blockchain, VR/AR/xR, and AI as well as companies engaged in metaverse and Web3 businesses.
Right now, Bandai Namco is the only investor in the fund, as it wants to be a strategic investor. The company is looking at making generative AI investments as that part of the tech world is moving so fast. It is also looking at blockchain, user-generated content, and more. And it is discussing whether it can make investments into other game-related investment funds, Ikeda said.
In addition to the U.S., the fund is also looking into new gaming regions such as India, Africa, Brazil and the rest of Latin America.
Part of the plan going forward is to create metaverse experiences based on IPs. Bandai Namco considered making big investments in its "IP metaverse" games and experiences, and it would make the fund into a way to build a whole hub for metaverse experiences. But the company has also expanded its vision beyond just the metaverse, said Kazuki Ikeda, one of the fund investment leaders.
"Our scope is not really focused only on the metaverse," Ikeda said, speaking through a translator. "We are looking at other kinds of entertainment and are not just limited to the metaverse."
The fund is targeting a wide range of stages, from pre-seed to later stages. It is investing about $22 million over three years. Average investments range from $75,000 to $3.75 million.
Earlier, Bandai Namco's fund invested in a Japanese company and also Genies, the maker of digital avatars for celebrities. Now the fund is looking for companies in the U.S. and Europe, with a more global approach Farghaly said.
GamesBeat's creed when covering the game industry is "where passion meets business." What does this mean? We want to tell you how the news matters to you — not just as a decision-maker at a game studio, but also as a fan of games. Whether you read our articles, listen to our podcasts, or watch our videos, GamesBeat will help you learn about the industry and enjoy engaging with it. Discover our Briefings.