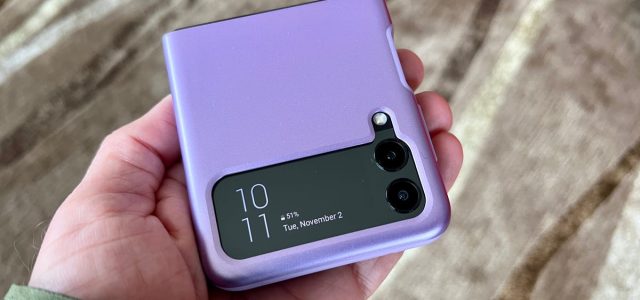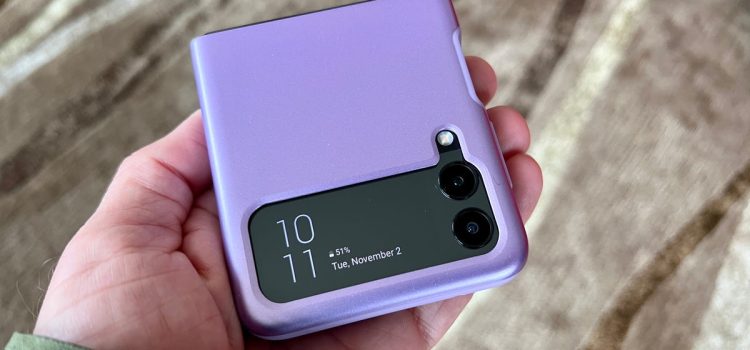 The Galaxy Z Flip 3 is  still one of the best foldable phones around, even if it's no longer the newest foldable phone in Samsung's lineup. It's also...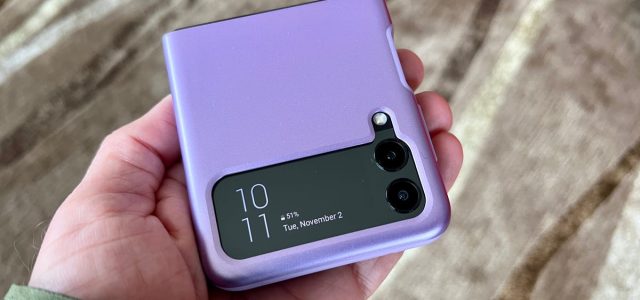 The Galaxy Z Flip 3 is  still one of the best foldable phones around, even if it's no longer the newest foldable phone in Samsung's lineup. It's also among the most affordable. You can keep your spiffy device in working order if you protect it with a proper case. However, thanks to the Z Flip 3's unique design, you'll need a case specifically designed for this model. To help you find the right one, we've rounded up the best Galaxy Z Flip 3 case options on the market right now. 
Unlike the best cases for Apple's iPhone 14 or even the Galaxy S22 or newer Galaxy S23, the number of companies making foldable phone cases for the Samsung Galaxy Z Flip 3 is relatively small. Thanks to its more recent release and uncommon folding design, there are fewer options to choose from when shopping for a Z Flip 3 case. That's not necessarily a bad thing: With competition as fierce as ever, and exacting customers weeding out the excess, our choices from the cases available focus on features, grip and uncompromising style.
Need help with comparing products before you buy? Read on. I'll be updating this list as I try out more cases (yes, I've tried all the cases on this list), so you can get the best all around protection and find the Samsung Galaxy Z Flip 3 case of your dreams.
Do Galaxy Z Flip 3 cases protect the entire phone, including the hinge?
The majority of Galaxy Z Flip 3 cases come in two pieces, with not many cases covering the hinge or offering some hinge protection. In my conversations with case-makers, designing a case that offers full hinge protection is a design challenge. But if that's something you're looking for, a few of these picks will protect the hinge.
Are there screen protectors for the Galaxy Z Flip 3?
No, Samsung doesn't sell — or allow anybody to sell — screen protectors for the main front screen of the Samsung Galaxy Z Flip 3. The Z Flip 3 uses a high-tech bendable display that I assume could potentially suffer some damage if you put something on top of it. However, you can find a handful of screen protectors for the mini exterior display.
Do all cases allow wireless charging?
Most but not all the cases on this list allow you to wirelessly charge the Z Flip 3 with the case on. Those that feature an integrated kickstand, particularly if it's made out of metal, may require you to remove the case to charge your phone wirelessly. That's a shame — for the Z Flip 3, I like cases with an integrated kickstand.
Available in black or lavender, Spigen's Thin Fit has a two-piece design with a soft-to-the-touch finish. It's a straightforward, lightweight case that looks good on your phone. There's no hinge protection. 
Speck only makes one case for the Samsung Galaxy Z Flip 3 and it's a good one. The Presidio Perfect-Clear Fold is rated for 13-foot drop protection, and it's the most protective clear case I tried, although there's no hinge protection. Grip this Flip cover, and try it out.
I liked Samsung's Silicone Cover with Ring. It's protective, it has a nice soft-to-touch finish and there's that built-in ring that helps prevent you from dropping the phone — and you can also clip the ring to a lanyard and wear the phone around your neck. Alas, while I could kind of prop the phone up using the ring on certain surfaces, I would have liked the case even more if it converted into a kickstand. 
The case comes in multiple colors.
Gear4's Bridgetown case shares some similarities with Spigen's Tough Armor case (see below). It, too, is a tough case that only comes in black and has some nice hinge protection. One of the best protective cases for the Samsung Galaxy Z Flip 3. I only wish it were available in more colors, or a clear version.
Otterbox makes only two cases for the Galaxy Z Flip 3: the Thin Flex and this one, the Symmetry Flex. Alas, the Thin Flex Series feels cheap and is hard to get off your phone once you have it on. However, the sturdy and more attractive Symmetry Flex qualifies as a top case for the Z Flip 3. It's a translucent case with a black border around it that shows off your phone a bit while offering good drop protection. I only wish it came in more colors.
Samsung's Galaxy Z Flip 3 5G Leather Cover is its equivalent of Apple's leather case for the iPhone. It's expensive, but nice — and slim. While it doesn't offer quite as much protection as some of the cases on the list, it's one of my favorites and if you get it in a bright color like mustard, it makes your phone easy to spot. It's also available in green and black. The biggest knock against it is that it's expensive, but you can occasionally find it on sale for around $40.
This has the same soft-to-the-touch finish as Samsung's Ring case, but instead of a ring it incorporates a strap. You slide your hand under the strap (and behind the phone), which allows you to get a grip and hold on to your phone without really wrapping your fingers around it. It's essentially a security strap. The strap also offers a little bit of protection for the hinge when you fold up the phone. Additionally, you can attach the end of the strap to a lanyard or clip it to another strap (say, on a bag or backpack). 
Aside from having some utility, the strap also seems designed to bring some attention to your phone. For better or worse, it does just that, so if you use this case, plan on having people ask you about your phone. It comes in a few colors.
Spigen makes a few cases for the Galaxy Z Flip 3. As its name implies, the Tough Armor is durable and offers the most protection in Spigen's line. It's also the only Spigen case that has an integrated protective covering for the hinge.
As far as protective cases go, it's one of the best and is only missing an integrated kickstand. I also kind of wish it came in more colors. Black is the only option for now.
Part of Spigen's Air Skin case line, the Crystal Clear version is a slim clear case that offers basic protection. There's some adhesive that makes sure the case doesn't slip off your phone (as you can see from the photo, I didn't pull off the little tab to expose it). It's hard not to get a dust particle or two trapped under the case when you're putting it on — and those dust particles will show if you have an all-black phone like mine. 
Aramid fiber is essentially Kevlar, so this case manages to be durable but slim. It has a soft-to-the-touch finish and is easy to grip. A lot of people like this case, though it looks simple and it's expensive. It adds very little weight (and size) to the Z Flip 3 and seems protective. 
This isn't a phone case per se, but if you're looking for some added protection for your Z Flip 3's exterior display, Spigen sells an exterior screen protector in a two-pack. It fits around the lenses and over the back display and should work fine with most cases, although it does pair best with Spigen cases. (Not all Z Flip 3 cases' cutouts around the back display are the same dimensions.)
You're receiving price alerts for VEGO for Galaxy Z Flip 3 Stand Case with Hinge Protection, Full-Body Protective Case with Built-in Glass Camera Lens Protector for Samsung Galaxy Z Flip 3 5G (2021) – Carbon Fiber Black
If you're looking for an affordable case with an integrated ring that converts into a kickstand, this Vego is a good option, though it looks more premium on the surface than it really is. It also sells under other brand names on Amazon. I can't tell you how it will hold up over time, but it has some nice features, including a cover that slides up to protect the phone's camera and it'll stick to a magnetic car mount. The one big downside is that it does not support wireless charging.
Zagg brings its line of InvisibleShield screen protectors to the Z Flip 3's exterior screen. This is probably the smallest screen protector Zagg's ever made. However, it somehow costs as much as the screen protectors it makes for much larger screens.