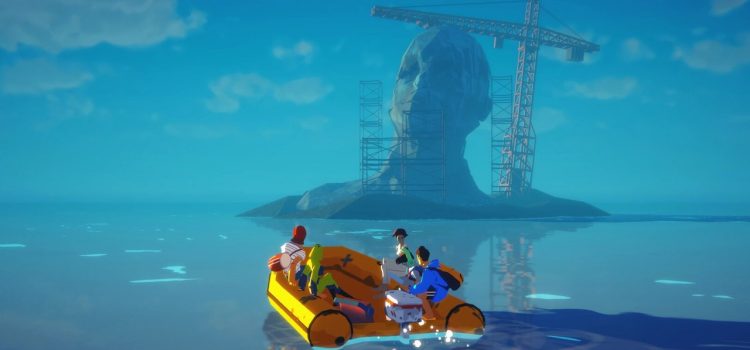 Netflix Games wants to cater to every kind of player. Not only that, says head of external games Leanne Loombe, it wants to be "a publisher...
Netflix Games wants to cater to every kind of player. Not only that, says head of external games Leanne Loombe, it wants to be "a publisher that developers from all around the world want to work with."
It's a lofty goal for a service barely a year into launch. The streaming giant is big on iteration; it keeps a "crawl, walk, run" model as one of its guiding principles. To date it has released 55 games, all mobile titles, ranging from licensed games based on popular shows like Stranger Things and the dating show Too Hot to Handle to established game properties like Tomb Raider and Kentucky Route Zero. 
The company has also scooped up developers like Oxenfree creator Night School Studios and established an in-house game development division. "Games are one of the biggest forms of entertainment," Loombe said at a recent press briefing. "It really is a natural extension for us to include games in our members' subscriptions."
But big tech companies that have taken an interest in games over the past few years, including Google and Amazon, have learned the hard way that you can't just throw money at games and reap immediate rewards. Good games are an investment of time and talent. Microsoft, Sony, and Nintendo have a decades-long chokehold on a market that is arguably oversaturated already. As of August last year, a scant 1 percent of Netflix subscribers were reportedly playing its games. 
Video games are a harder sell than TV shows or movies, because you can't just kick back and watch them passively—you have to engage and interact. It's difficult to sample games quickly via Netflix, and some games can't really be enjoyed without working through a learning curve. Netflix is working on its own cloud streaming tech (similar to Google's now dead Stadia and Nvidia's GeForce Now), but for now it remains focused on a specific corner of the gaming market: mobile. 
Netflix not only faces screen-time competition from mobile apps like TikTok or Twitter, it also has problems with discoverability of its games. Netflix games are only available via the mobile app, which requires subscribers to leave Netflix, go to the App Store or Play Store, and download the game before they can play. That won't be changing anytime soon, according to Loombe. "We don't have full plans to share right now, but as you can imagine, we do want Netflix games to be playable on every Netflix device," she says. 
During the briefing, Loombe did not answer direct questions about how many players the service has today. "We are super happy with what we're seeing so far," Loobme said. "We're not at the point where we expect 100 percent of our Netflix members to be playing games."
Netflix plans to release an additional 40 games this year, and Loombe says the company has another 70 in development with its partners. The company's in-house studios are also working on an additional 16 games. It also continues to pull in already established games, including Uswo's critically acclaimed Monument Valley and its sequel. Both games are expected to launch on Netflix in 2024. 
But it's telling that one of the platform's biggest upcoming titles is a game nearly a decade old. Success in the video game world is not about quantity over quality. If it's not careful, Netflix might just end up over-saturating its own platform.