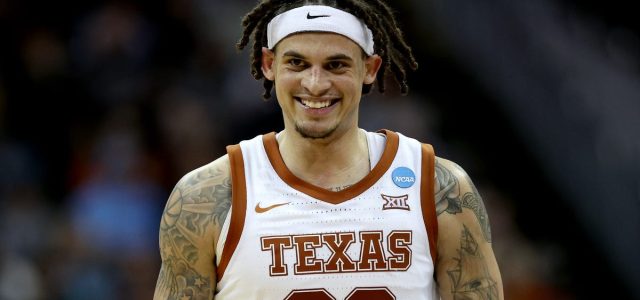 If you picked a top seed to win it all, consider your March Madness brackets busted. For the first time in NCAA men's basketball...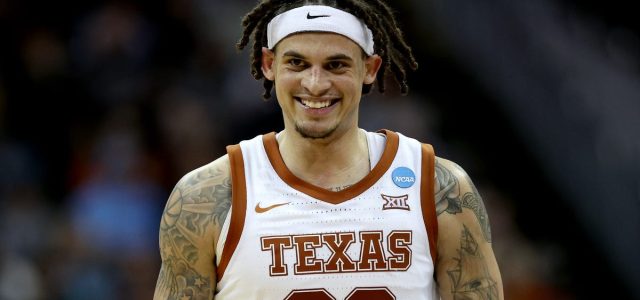 If you picked a top seed to win it all, consider your March Madness brackets busted. For the first time in NCAA men's basketball tournament history, not one of four No. 1 seeds has advanced to the Elite Eight. Purdue and Kansas lost earlier, and on Friday the final two top-seeded teams, Alabama and Houston, were upset by a pair of No. 5 seeds, San Diego State and Miami. 
After FAU held off Kansas State and UConn beat down Gonzaga, two of the four tickets to next weekend's Final Four have been punched. Sunday brings the last two games of the Elite Eight round, with both contests set to air this afternoon on CBS.
Here's everything you need to watch and livestream March Madness, from the Elite Eight to the Final Four and the national championship game.
What is the March Madness TV schedule?
The schedule and channels for this weekend's remaining Elite Eight games are listed below (all times ET).
Sunday, March 26
No. 5 San Diego State vs. No. 6 Creighton, 2:20 p.m. on CBS
No. 2 Texas vs. No. 5 Miami (Florida), 5:05 p.m. on CBS
Here's the remaining schedule afterward (all games are on CBS):
Final Four: Saturday, April 1
NCAA championship game: Monday, April 3
What does the March Madness bracket look like now?
One No. 2 seed (Texas) is still alive, along with one No. 4 seed (UConn). 
No. 9 Florida Atlantic and No. 6 Creighton, along with No. 5 Miami and No. 5 San Diego State, round out the remaining teams.
The full, updated bracket can be found on the NCAA's website. 
How can I watch March Madness?
The rest of the tournament will be shown on CBS.
Which channel is broadcasting the Final Four?
The Final Four and national championship game will air on CBS and stream on Paramount Plus. 
Can I stream March Madness for free?
Go to the NCAA's March Madness Live site or use its March Madness Live app and you'll be able to watch games for free. You can watch March Madness Live on iOS and Android devices along with Apple TV, Roku, Fire TV and Xbox One. The app also supports AirPlay and Chromecast.
As with most things that are free, there's a catch. Without proving you're a pay-TV subscriber, you get only a three-hour preview, after which point you'll need to log in to continue watching.
What are my other streaming options?

You can use a live TV streaming service to watch March Madness. Three of the five live TV streaming services offer the two channels needed to watch every tournament game, but keep in mind that not every service carries every local network, so check each one using the links below to make sure it carries CBS in your area.
You can also use Paramount Plus to watch all the games shown on CBS.
Paramount Plus, CNET
Paramount Plus costs $10 a month for its Premium plan and will show March Madness games broadcast on CBS, including the Final Four. Read our Paramount Plus review.
Sarah Tew/CNET
YouTube TV costs $73 a month and includes CBS. Plug in your ZIP code on its welcome page to see which local networks are available in your area. Read our YouTube TV review.
All the live TV streaming services above offer free trials, allow you to cancel anytime and require a solid internet connection. Looking for more information? Check out our live TV streaming services guide.