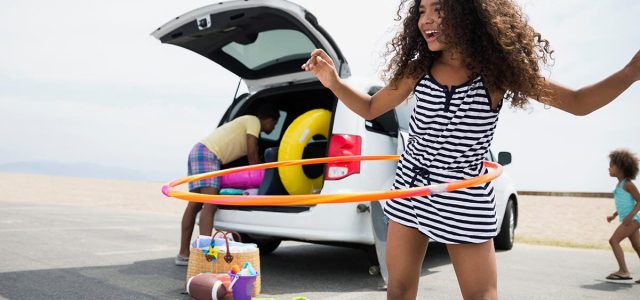 Whether you've flown somewhere, had your car in the shop, or just needed to take a trip out of the city, chances are you've...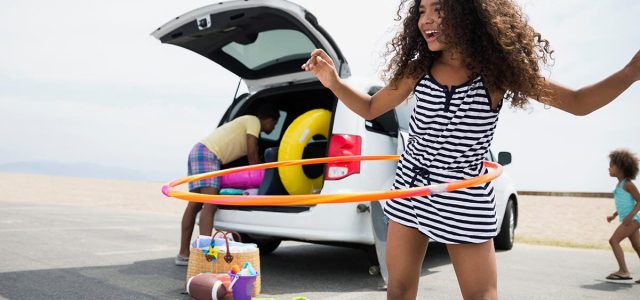 Whether you've flown somewhere, had your car in the shop, or just needed to take a trip out of the city, chances are you've had to rent a car at some point. If yes, you know that the rental car company you choose makes a difference.
People judge their rental car experiences based on a variety of factors. As Michael Taylor, senior director of Travel & Hospitality Intelligence at J.D. Power, explains, "At J.D. Power we quantify consumer priorities in almost every study we do… In 2019, the most important factor is the cost and fees of the rental (accounting for 28% of overall satisfaction with the rental experience), this is followed by the rental car itself at 25% and the pick-up process at 23%. The reservation process, the return process, and branded shuttle bus experiences comprise the remaining 25% of the overall experience."
Another major factor for an industry that has taken a big hit during the COVID-19 pandemic is simply being in business, with car rental giant Hertz recently filing for bankruptcy.
We've ranked the top 10 car rental companies in the US, based on audience service satisfaction. For reference, we primarily used the latest customer satisfaction surveys compiled by J.D. Power and Associates.
Different companies tend to serve customers with different priorities. "There are brands that are more business-oriented (e.g., Hertz, National, Avis) and those that are more leisure-oriented (Thrifty, Dollar, Budget)," says Taylor. "The main differences are in the frequency of rentals and the loyalty program membership that each brand offers. Corporate contracts, specialty car 'lots' that offer a 'better' selection of vehicles, reserved check out lanes, etc. are the features that 'entice' the business renter."
Overall, our pick for best car rental company was Enterprise, which has received high service ratings across publications for a number of years. Enterprise is regularly lauded for its customer service, but other companies also have their strengths — Sixt, for instance, has the widest selection of vehicles to rent, while National car rental offers membership into a particularly beneficial customer loyalty program. Dollar, meanwhile, typically offers the best reservation prices in the car rental business.  
When it comes to price, rental cars vary. Most dealers offer a range of models to rent, with a compact car going for cheaper. That doesn't mean people who choose a cheap rental car are necessarily more satisfied, though. "Cost and fees of the rental car experience really translates into value received… One of the aspects of choosing a rental car (or rental car company) is that you agree to a rental price and evaluate the experience according to how well your expectations are met at that price," says Taylor. "If you pay more for a luxury rental (e.g., a BMW) you'll have different expectations versus paying for a Fiat 500 rental. In either case, if your expectations are exceeded, you'll be a very satisfied renter. If the experience doesn't meet your expectations, you'll be less satisfied."
The city in which you rent and the time of year also play a factor (New York, for example, is particularly expensive, and holidays will drive up the rent fees). Finally, you'll get the best car rental discounts by booking three to six months in advance — after that, prices will go up. Making a reservation too far in advance of a trip can also subject you to higher fees.
Typically, a car will cost between $20 and $70 a day, though you can save money with a longer rental period. You'll also want to book online to get the best prices — sites like Kayak and Travelocity are good places to start looking for a car rental service.
If a company has an easy-to-use app, that can greatly affect the rental experience. "We run a separate travel app study," says Taylor. "The clear winner this past year 2021 was Avis's app. Hertz and Budget apps were rated a little lower than the average… Using the app does add significantly to satisfaction with the rental process. Primarily, it's because of two things: convenience and personalization of the experience. The app is communicating to the renter what is going on with the rental, making it a little more of a bespoke experience."
There are also other factors to keep in mind before booking a car. If you need more than one driver on the plan or a car seat, rental companies can accommodate you, but most will charge extra per day. You also may be able to rent a car for a business trip through your place of work if your employer has an agreement with a certain car rental agency. Finally, most car companies will also offer insurance plans when you rent. Adding rental car insurance when renting a car adds to the price, but it's worth it.
And don't worry — you'll probably be happy no matter who you end up selecting. As Taylor explains: "As we look across the eight major brands we track, there isn't much difference between the top brand (in 2019 that was Hertz) and the trailing brand. All of the scores for the major brands are in the 800s (on a 1,000 point scale) and only 31 points separated top from bottom for the year 2020. In this industry, there really is no 'poor' performer. The rental car experience is the highest-rated part of the entire travel experience.  Rental car satisfaction tops hotel, airline, and airport satisfaction."
Five things you should know before renting a car
1. Where are you going and for how long? The answers to these questions will inform your vehicle rent process and price.
2. Are you visiting a place with a comprehensive public transit system? If so, you may not need to rent a car.
3. What kind of car do you need? If you're traveling alone and not covering long distances, an economy car should be sufficient to rent. Evaluate based on your travel plans.
4. Do you need any extra accommodations in addition to renting a car, such as a car seat or an extra driver on the plan? Do you want insurance when making a car rental booking? What kind of insurance do you need when renting a vehicle?
5. At which car rental services can you get the best price? Check out a variety of websites, including each company's website, to find the cheapest car rental rates for the vehicle you're thinking about renting. Are there any hidden fees?
Written by Scott Fried for Roadshow.
More car advice at CNET