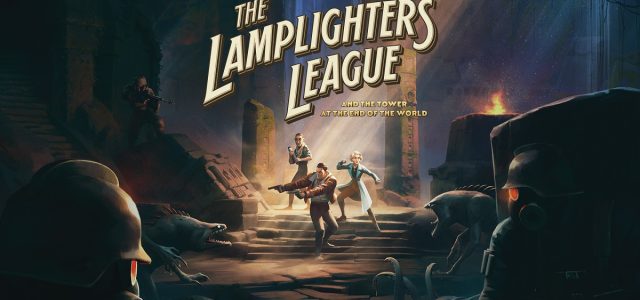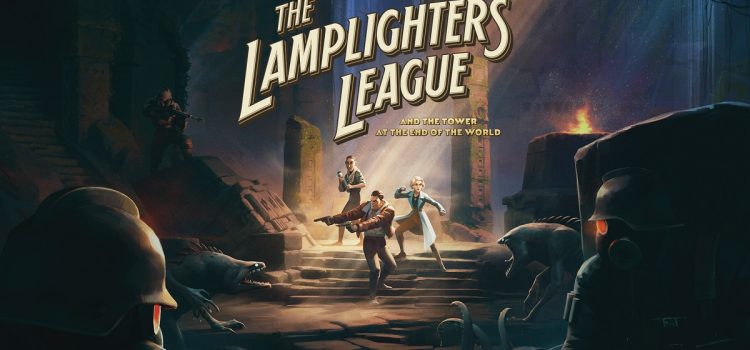 Connect with top gaming leaders in Los Angeles at GamesBeat Summit 2023 this May 22-23. Register here. Harebrained Schemes showed off The Lamplighters League...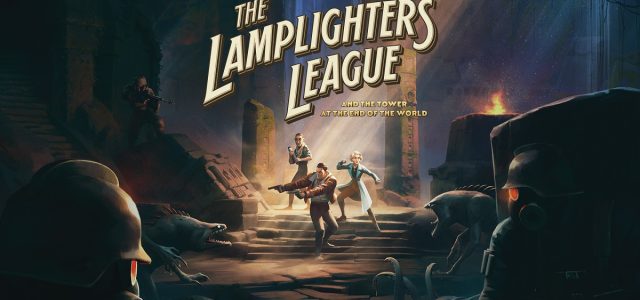 Connect with top gaming leaders in Los Angeles at GamesBeat Summit 2023 this May 22-23. Register here.
---
Harebrained Schemes showed off The Lamplighters League and the Tower at the End of the World in a preview during the Game Developers Conference.
Besides having one of the longest names in gaming history, the title is unique in its mashup of turn-based combat and its 1930s pulp adventure set in an alternative universe.
Mitch Gitelman, studio head of Seattle-based Harebrained Schemes, and game director Christopher Rogers showed me the game last week in a hands-off preview. Gitelman is an industry veteran and Harebrained Schemes has worked on titles like the Shadowrun trilogy, Battletech and Crimson Skies. The latter was also set in the 1930s and Gitelman said he loved the timeframe.
I asked if it was inspired by Indiana Jones, but Gitelman said he went back to the original source material in the pulp adventure comics of the era. The idea was to create a rich narrative alongside deep tactical gameplay.
Event
GamesBeat Summit 2023
Join the GamesBeat community in Los Angeles this May 22-23. You'll hear from the brightest minds within the gaming industry to share their updates on the latest developments.
>>Follow VentureBeat's ongoing GDC 2023 coverage<<
"People say it's like Indiana Jones or it's The Mummy," Gitelman said. "But we went back to the pulp fiction, the primary source materials."
In the game, you lead a group of heroic scholars in the Lamplighters League whose aim is to stop a tyrannical outrun a sinister global cult called the Banish Court. The cult's aim is world domination.
Preview
The title features a mix of gameplay styles including real-time infiltration, turn-based tactical combat, and managing a growing team of misfits.
The gameplay looks a lot like Firaxis Games' XCOM 2, but the setting is completely different. There's a strategic map where you can select the missions to push the cult back around the world. You can see the three enemy factions and you can launch missions to slow them down. There's an industrialist, a cult leader and a would-be dictator.
"The game starts off in real time when you are infiltrating the base. As long as the enemies aren't aware of us we can move to real time," Rogers said. "There are lots of things to inspect. There are things to pick up. We give glimpses into what the enemy is up to and how it works as a secret Cold War. Some of our characters are aware of the true nature of the world, some are not."
You can also do missions to sniff out where the enemy treasures are or get more resources.
You control a team of unique, dynamic characters and get to know their signature tactical abilities and roles in the team. You learn their stories and the world they inhabit by taking them on missions — every misfit brings their own style to the fight through unique moves that can turn the tide of combat.
The isometric-view game has multiple stages. You can sneak around and recon the map in a real-time infiltration phase. In that phase, you can use stealth to pick off stragglers quietly. You can position your squad and then go guns hot. Or you can take out the most difficult character at the outset. Each misfit has different tricks and abilities and gear to use.
Once you make contact with enemies, the combat starts and shifts to turn-based fighting. You can move or attack and try to outthink or outflank the enemies. The characters reveal themselves to you during combat, and they banter with each other or otherwise reveal things.
One of the characters was Ana Sofia, a healer armed with a submachine gun. It's important to position her in a way where she can heal everyone at once in a squad. The characters can do things like get enraged, head butt an enemy, or perform a one-shot kill.
The game has a lot of procedural generation when it comes to the placement of enemies or patrol routes, making the missions replayable. You can hide in tall grass. You can set traps, like tossing a firebomb into a pool of oil. You can distract enemies, but when you go hot, they will converge on you.
When you go hot, the key is to find the right combination of characters to launch attacks that will take out as many enemies as possible. Quite often, you don't get a one-shot kill, so you have to be careful about enemies returning fire. Explosions can do damage to multiple enemies at once. You can cause enemies to panic and "stress break," Rogers said.
But the enemies can get reinforcements on a timer and you have to watch out for counterattacks.
"It's super fun to fight your way out of a situation," Gitelman said.
If your own agent suffers a stress break, the agent will lose action points for a turn or so.
Coming soon
There's a lot to learn in the game, but Gitelman said there will be an extensive tutorial.
On the strategic map, you can do missions where you can add to your forces. Over time, you can recruit new allies from the "best of the worst." Gitelman didn't give an exact launch date.
Players can wishlist The Lamplighters League today on: Steam, Xbox, Microsoft Store and Epic. The Lamplighters League will launch in 2023.
GamesBeat's creed when covering the game industry is "where passion meets business." What does this mean? We want to tell you how the news matters to you — not just as a decision-maker at a game studio, but also as a fan of games. Whether you read our articles, listen to our podcasts, or watch our videos, GamesBeat will help you learn about the industry and enjoy engaging with it. Discover our Briefings.