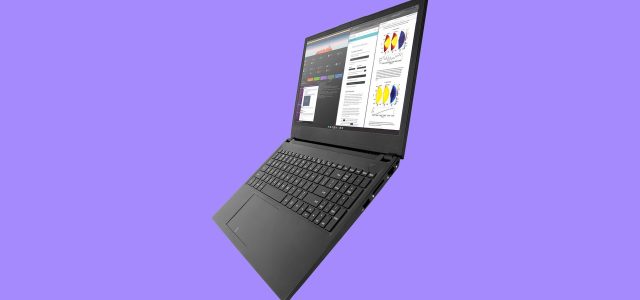 Linux may not have evolved (yet!) into the mainstream desktop operating system its advocates had hoped for, but fans of free software have never...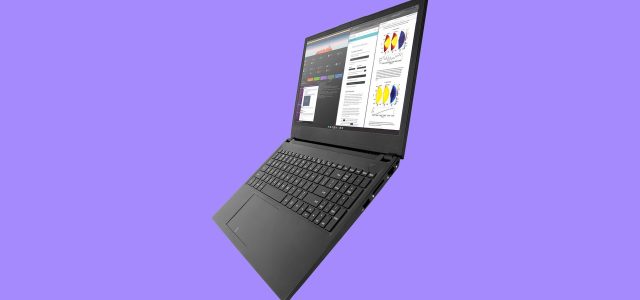 Linux may not have evolved (yet!) into the mainstream desktop operating system its advocates had hoped for, but fans of free software have never had it so good. Dell, Lenovo, HP, Purism, and System76 all sell excellent Linux-based hardware. Time-travel back to 2012 to shout the good news and you'll have trouble convincing even the Linux faithful that the future is even brighter than they're dreaming.
Yet here we are. For the past six weeks, I've been working on a System76 Pangolin laptop without ever giving a thought to the fact that I am not using Windows. Everything just works. The operating system is integrated with the hardware. The hardware is outstanding (more on that below), and I am hard-pressed to find anything to complain about.
AMD Inside
System76 has been making Linux laptops longer than most of the big names it now competes against, and in most respects, it's way ahead. The Pangolin line launched two years ago as the company's first AMD laptop, and the latest iteration features a Ryzen 7 6800U processor, with 32 gigabytes of RAM and up to 16 terabytes of SSD storage. 
The 16-terabyte model does not come cheap. The base Pangolin is a reasonable $1,299, which gets you a single 250-gigabyte SSD (with a slot for a second). Fully decked out at 16 terabytes, you're looking at $4,213. Most people don't need that much storage, but I especially like having two drive slots, which gives you the flexibility to upgrade down the road.
The 15-inch screen is my least favorite part of this laptop—it's just too big for me—but if you love a huge screen and a 10-key number pad, the Pangolin delivers. This laptop gets some major bonus points for the matte display, as it reduces the amount of glare, making it easier to read. The screen has a 1,920 x 1,080-pixel resolution and a 144-Hz refresh rate, which is nice for gaming too. Unlike some of System76's other laptops, there is no 4K option for the Pangolin, which is a shame.
The size makes the Pangolin on the heavy side at just shy of 4 pounds. That's not overly heavy for a 15-inch laptop, but it definitely feels large coming from a 2.5-pound 13-inch laptop. The build quality is great. It's not quite ThinkPad-level great, but it's as close as you're going to get without buying a ThinkPad.
This Pangolin remains impressively thin at under an inch, despite the plethora of ports that System76 has packed in. There's Gigabit Ethernet, HDMI 2.0, a single USB 3.2 Gen 2 Type-C port (with DisplayPort support, but not Thunderbolt), three USB-A ports, a 3.5-mm headphone/microphone combo jack, and a full-size SD card reader (which can be used to boot as well). I can't tell you how much I miss full-size SD card readers. Also note that, unlike the previous model, this laptop can charge over USB-C. System76 provides a barrel-style charge cord, but I primarily charged it using my own USB-C charger (this Satechi).
System76 has included a physical webcam kill switch for privacy. I was curious how this works, and after a bit of tinkering, I discovered that it does indeed completely cut off power to the camera. It's a nice little feature for those that want it—saves you some electrical tape.