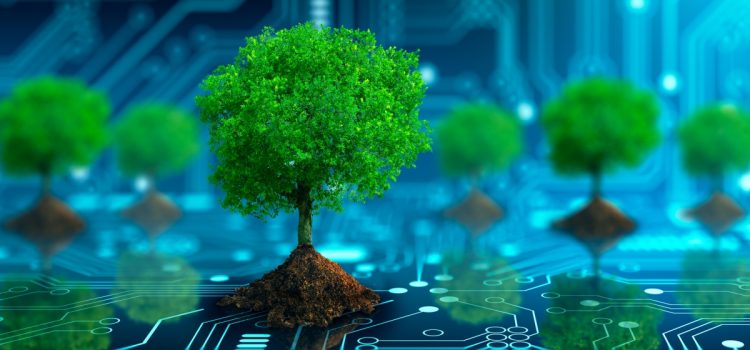 Join top executives in San Francisco on July 11-12, to hear how leaders are integrating and optimizing AI investments for success. Learn More Businesses...
Join top executives in San Francisco on July 11-12, to hear how leaders are integrating and optimizing AI investments for success. Learn More
---
Businesses that pursue modernization realize a range of benefits, from greater resilience to better customer experiences. But modernization is about more than a technology upgrade. It can also drive business transformation, starting with a dimension often overlooked: Promoting greater sustainability. 
It's well established that for the businesses of today and tomorrow, sustainability needs to be woven into the strategy for creating long-term value and fostering organizational longevity. The benefits of doing so include the promotion of environmental and social objectives, of course.
What's not as well known is that a focus on sustainability can also provide operational and financial benefits while also creating growth opportunities, as Gartner points out. And as more businesses understand this, it is driving them to focus on how they can measure and maximize sustainability-centered operations.
Ongoing focus on sustainability
It's not just organizations focusing on technology modernization driving greater sustainability. We are also seeing a large share of VC going toward technology focused on reducing greenhouse gas emissions or mitigating the impact of global warming. This technology accounted for more than 25% of all venture investments in 2022, according to PwC's State of Climate Tech 2022. This level of funding sends a powerful signal to companies about the value of this technology — a trend that is reinforcing the ongoing focus on sustainability. 
Event
Transform 2023
Join us in San Francisco on July 11-12, where top executives will share how they have integrated and optimized AI investments for success and avoided common pitfalls.
There are several ways where modernization can help drive different forms of sustainability. When modernization leads to the adoption of cloud-native architectures, the result is more intelligent application orchestration, as well as resource allocation usage based on demand, need, cost, seasonality and performance. And that can lead to a sharp reduction in electricity usage.
If all U.S. businesses moved their email, productivity software, and CRM to the cloud, their total energy consumption could fall by up to 87%, according to a study by the Lawrence Berkeley National Laboratory (which is owned by the U.S. Department of Energy). The study pointed out that this would be equivalent to the total amount of energy consumed by the entire city of L.A. for an entire year. 
Greater innovation
Modernization also promotes the economic sustainability of companies by making them more efficient and more productive. Adopting new technologies enables more features and fixes to be released more frequently, with less downtime, by lowering the technical debt. The result is higher rates of innovation with the use of next-generation technologies such as AI, automation, cloud-native, microservices and DevOps.
Combining hyper-automation technologies with redesigned operational processes is one example projected by Gartner to help reduce operational costs by 30%. Those savings translate to opportunities to pass on lower costs to customers and new technology investment.
Another example is data management modernization. IBM points out that companies realize that "if they create managed copies of their backup data, and allow data-hungry workloads like DevOps, analytics and AI to access those copies, they can make more productive use of their data."
IBM cites research showing that 86% of organizations that permit the use of analytics on secondary copies of data in a self-serve fashion "feel they have increased the efficacy of analysis." 
As companies modernize to boost their resource efficiency, they can also realize stronger financial performance. A McKinsey study shows that when companies' resource costs fall, their operating profits can rise as much as 60%. 
Social sustainability
Modernization also contributes to social sustainability. When COVID-19 forced millions of people to work remotely, new technologies facilitated the use of digital tools in ways that enabled many job responsibilities to continue seamlessly.
But when the pandemic led to massive layoffs, the newly unemployed were able to participate in online skilling programs that helped them find work. Absent these tools, millions of people could have been idled for extended periods, which could have had very harmful social consequences.  
There are a few different modernization approaches that can help maximize sustainability achievements. For example, following a data-driven approach to assess the existing application estate makes it possible to develop more precise calculations about the complexity and risk of modernization. Also important is that companies create a culture that is supportive of — and encourages — continuous modernization. The key is to strike a balance between maximizing short-term benefits while also investing and optimizing for the future. 
ESG concerns
Of special importance is that modernization agendas encompass the three primary drivers of sustainability — environmental, social and governance (ESG) concerns.
"Companies that recognize the importance of adapting to changing socio-economic and environmental conditions are better able to identify strategic opportunities and meet competitive challenges," according to Betsy Atkins at the VC firm Baja Corp. "Proactive and integrated ESG policies can widen a company's competitive moat relative to other industry players."
There are many different paths to competitiveness, but innovation is key if organizations hope to become market leaders — and remain market leaders. Sustainability is a key enabler of innovation. It lays the foundation for companies to be more efficient, well-equipped to meet environmental challenges and better prepared to meet evolving social conditions. And the path to sustainability can be greatly facilitated by technological modernization. 
Gautam Khanna is the vice president and global head of the modernization practice at Infosys.
DataDecisionMakers
Welcome to the VentureBeat community!
DataDecisionMakers is where experts, including the technical people doing data work, can share data-related insights and innovation.
If you want to read about cutting-edge ideas and up-to-date information, best practices, and the future of data and data tech, join us at DataDecisionMakers.
You might even consider contributing an article of your own!