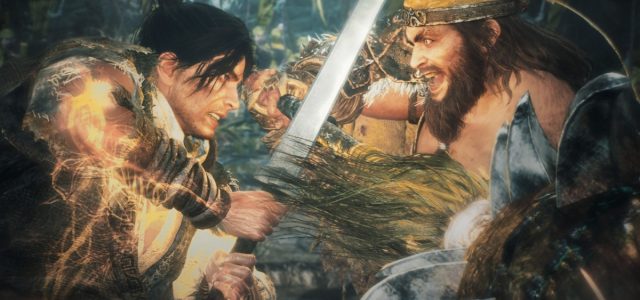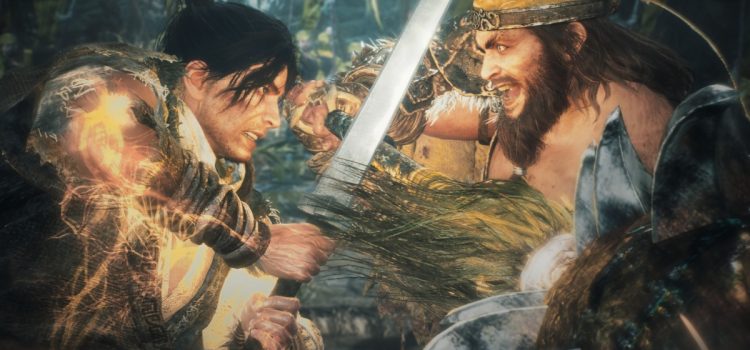 Connect with top gaming leaders in Los Angeles at GamesBeat Summit 2023 this May 22-23. Register here. It's been another relatively quiet week over...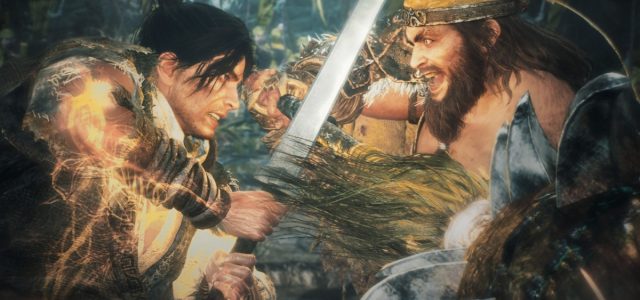 Connect with top gaming leaders in Los Angeles at GamesBeat Summit 2023 this May 22-23. Register here.
---
It's been another relatively quiet week over here at GamesBeat — nothing quite so cataclysmic as E3's cancellation happened, anyway. So I thought I'd talk to you all about another game that I've been playing lately that I couldn't give a full review. I played a bit of Wo Long: Fallen Dynasty when it first came out, but only recently picked it back up (thank you, Game Pass) after forcing myself to put aside Resident Evil 4 Remake. And I'm glad I did, because while it didn't really rock my socks, it was an enjoyable Soulslike title with some fun mechanics.
There's a slight dissonance between the way the in-game action looks and the way it's meant to be played. The characters fight with exaggerated flips and stylish dodges, throwing down lightning bolts and jets of fire as they do. So when I first started, I charged in, slashing at everything and expecting results that I did not achieve, to put it mildly. After getting my business wrecked by the first boss (who, to be fair, comes with a massive difficulty spike), I switched up my approach.
What Wo Long actually expects you to do is whittle down your opponents defenses with swift strikes and precisely timed counters. This took some getting used to, but wasn't a dealbreaker for me. The most annoying part was the loot system. In short: Too much loot with too many stats to track is a drag. I haven't finished Wo Long yet, because it takes me the better part of forever to finish Soulslikes. I think it's enjoyable and fun — though I'll note that played on console, so didn't have the graphical issues PC players did.
You won't hear much from me this coming week, as I'll be off taking a short trip with my husband. I'll also be playing some games over the weekend. That being said, I'm most looking forward to one particular game during my week off: The remaster of Sherlock Holmes: The Awakened. This was one of my favorite titles in the Frogwares Holmes series back in the day, and I'm excited to replay it in all its icky, Lovecraftian glory.
Event
GamesBeat Summit 2023
Join the GamesBeat community in Los Angeles this May 22-23. You'll hear from the brightest minds within the gaming industry to share their updates on the latest developments.
What to play this week
What's new:
EA Sports PGA Tour
Meet Your Maker
Road 96: Mile 0
Ravenswatch
Everspace 2
Curse of the Sea Rats
TerraScape
New on subscription services:
Loop Hero (Xbox Game Pass)
Iron Brigade (Xbox Game Pass)
Out of Space (Xbox Games with Gold)
Tails of Iron (PlayStation Plus Essential)
Sackboy: A Big Adventure (PlayStation Plus Essential)
Wolfenstein: The New Order (Prime Gaming)
Ninja Commando (Prime Gaming)
Art of Fighting 3 (Prime Gaming)
Batman: Arkham Knight (Amazon Luna+)
LEGO DC Super-Villains (Amazon Luna+)
Batora: Lost Haven (Amazon Luna+)
Endzone: A World Apart (Amazon Luna+)
Kingdoms of Amalur: Re-Reckoning (Amazon Luna+)
Yakuza Kiwami 2 (Luna Prime)
Horizon Chase Turbo (Luna Prime)
The Jackbox Games Party Pack 3 (Luna Prime)
The Adventure Pals (Luna Prime)
Supplice (GeForce Now)
Teardown (GeForce Now)
Doctor Who: An Unlikely Heist (Apple Arcade)
GamesBeat's creed when covering the game industry is "where passion meets business." What does this mean? We want to tell you how the news matters to you — not just as a decision-maker at a game studio, but also as a fan of games. Whether you read our articles, listen to our podcasts, or watch our videos, GamesBeat will help you learn about the industry and enjoy engaging with it. Discover our Briefings.