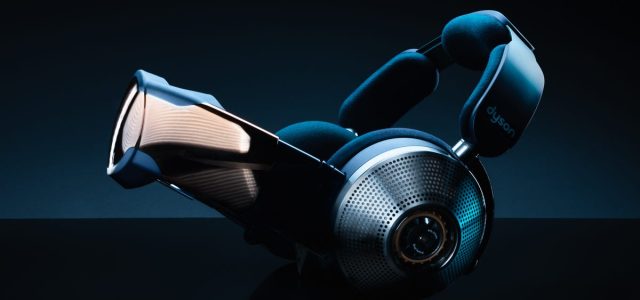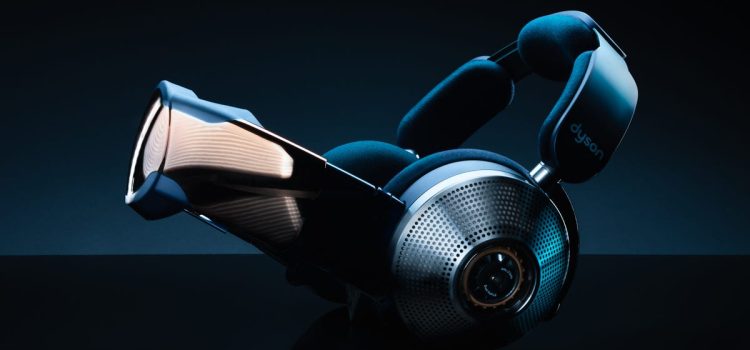 The Dyson Zone headphones have great sound, excellent noise canceling and the addition of a visor that can filter out pollution to help you...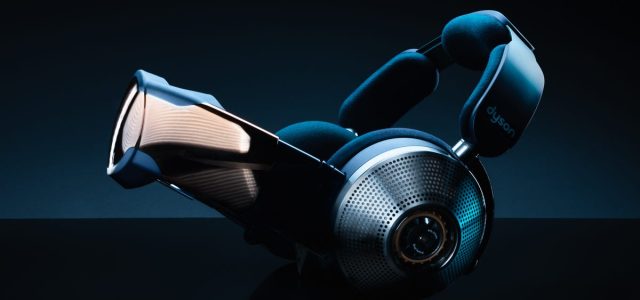 The Dyson Zone headphones have great sound, excellent noise canceling and the addition of a visor that can filter out pollution to help you breathe easy. But at almost $1,000 they're a tough sell, especially for anyone who doesn't live or work in a place like a major city, where airborne pollution is an issue. A lot of headphone users simply won't benefit from the air filtration system at the core of the Zone. 
Having spent some time with my review model, I'm impressed with the audio quality and noise canceling, but their significant weight, bizarre appearance and limited appeal makes them tricky to recommend, at least to most people. Those of you with deep pockets and who walk or cycle through New York's busy streets may well see the value in these unusual headphones. Everyone else will be better served by more traditional noise-canceling headphones.
Dyson's Zone headphones go on sale globally towards the end of April and will cost $949 (£749, which is about AU$1,395 converted).
Dyson first showed off the Zone headphones last year and frankly we weren't sure what to think. They're huge over-ear headphones with metal grilles and a quirky removable face visor that sends purified air to your mouth and nose using micro compressors and filters inside the earcups. It's certainly a first of its kind, and Dyson thinks it's on to something. 
Like
Great sound quality
Excellent active noise cancellation
Generous battery life for music
Air filtration could help reduce breathing problems in big cities
Don't Like
High price
Extremely heavy
Built-in filtration has limited appeal beyond wealthy urbanites
The Zone is designed for urban use, for those of you walking or cycling through the world's megacities where breathing ground-level air pollution is a serious problem. Then there's the pollutants in underground subway systems, which can be worse than at street level. Dyson says its filter system captures 99% of airborne particle pollutants, including nitrogen dioxide, sulfur dioxide and airborne dust, which are especially problematic in cities. 
Now, I can't give a verdict on how well that actually works because funily enough I don't have my own particle laboratory to test it scientifically. But I did go and see Dyson's labs in the UK, where it's spent over six years testing and refining the Zone using medical-grade mechanical lungs on mannequins in rooms full of pollutants to measure how many bad gases actually get inside those lungs. They also test how well it works on different-shaped heads and how effective the system is in different wind conditions. 
Wearing the visor feels a bit weird, but it's not uncomfortable. It snaps on magnetically to the headphone cups and sits a little in front of your face to blow a stream of cooling air around your mouth and nostrils. It feels nice.
The airflow is powered by the smallest motors Dyson has ever made — one motor in each earcup — but having them so close to your ears is a bit like having two hair dryers strapped to your head. The canceling helps reduce that noise, but you can still hear it, especially if you're listening to gentle music or podcasts. I listen to a lot of metal from bands like Periphery and that certainly drowned out the motors when I cranked the volume up. 
The bigger issue for me, though, is that I personally just feel a bit silly wearing the visor out and about. I feel conspicuous, and it certainly attracted plenty of odd looks while I tested it. That said, I live in Edinburgh, a relatively clean city that isn't the target for the Zone, so there's little need to wear them here. I may feel differently on the streets of Paris or Beijing. 
But it's new and anything new often looks a bit odd at first. Face masks weren't common on Western streets until the pandemic hit and now they're perfectly normal to see out and about, so maybe this type of technology is something we'll eventually get used to seeing. And Dyson does have a good track record of its unusual products going mainstream, with its bladeless fans and hand dryers being commonplace now, and its Air Wrap hair styler dominating TikTok beauty feeds the world over. 
The filters are easy to access beneath the metal grilles of the earcups and Dyson says each set should last around a year before you need to replace them. The Dyson app tells you when they need replacing, while also giving information about the air quality in your area.
Pull the face mask off and they just become a standard pair of headphones — albeit big ones. Thanks to those motors, they weigh in at nearly 600 grams (21 ounces), making them extremely heavy. Significantly heavier than Apple's AirPods Max, which we criticized for being too heavy — and they're only 390 grams (13.6 ounces). Even so, the earcups are deeply cushioned, which helps make them comfy to wear for a couple of hours at a time. The headband fits securely, making them feel lighter than they are. I never felt they were at risk of slipping off while walking. 
I'd be interested in a version where not just the filters and visor are removable, but the whole filtration unit can be disconnected when not needed. It'd make the headphones more comfortable for general use — say, while sitting at your desk for eight hours, or watching a movie at home — when you don't need to worry about breathing outdoor pollution. It might also allow for models to be sold without the filtration for less money, while still letting you buy the filter system as an optional extra should you decide you need it. I'll certainly be interested to see what a second-generation Zone looks like.
The active noise canceling is excellent though, with road noise kept to a minimum and the general background hum in cafes and bars removed almost entirely.
They offer a great, balanced tone too, with 40mm drivers providing excellent bass that gives a meaty but controlled kick on EDM tracks that doesn't overwhelm the rest of the tones. As a result, higher frequencies from acoustic guitars, cymbals or strings sound crystal-clear. Tesseract's track Hexes was reproduced with rich, warm bass, powerful hits on the kick drum and bright, defined cymbals and vocals. 
Meanwhile, the shimmering high notes of the acoustic guitars and close-miked vocals in Enter Shikari's acoustic version of Dreamer's Hotel sounded superb. 
Battery life for audio is a generous 50 hours, although that'll drop to between 90 minutes and four hours with the air filtration on. But that should be enough for your commute into the office, where you can whack them on a charger for your journey home. Dyson says they can withstand being worn in the rain, but there's no official water resistance rating here. So keep them tucked away during torrential downpours and try not to take them swimming. 
There's no question, then, that the Dyson Zone performs well as a set of headphones, but the fact remains that $949 is a hell of a lot of money and a huge chunk of that cost is for the air filtration system. So you'll really need to consider how important that is to you in your everyday life. If you commute daily through the heart of polluted megacities walking alongside traffic or experiencing the stale air of a subway for hours every day, it could be a good investment in your long-term health. If you just want a pair of headphones, you can save yourself a bundle and look elsewhere.