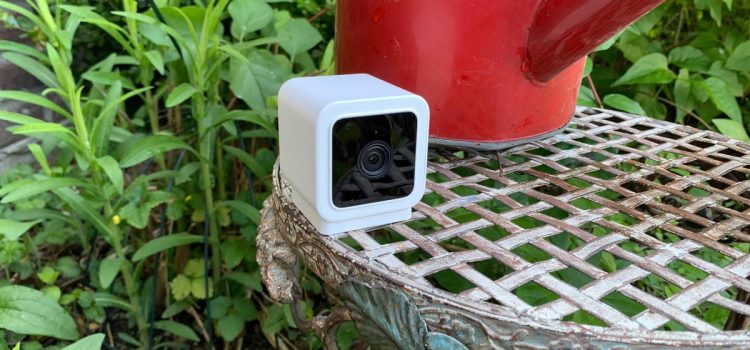 $98 at Amazon Wyze Home Monitoring Best value on a DIY security system Home security systems tend to be a good investment for most people,...
Home security systems tend to be a good investment for most people, but that doesn't mean you need to invest in a professional monitoring service with all of its expenses and contracts. If you'd prefer a do-it-yourself option, there are plenty of systems out there for you. With one of the best DIY home security system setups installed, you'll end up having more control over the equipment and level of monitoring you need without getting locked into a contract.
The majority of DIY home security systems allow you to mix and match cameras, keypads, entry sensors and more for a completely customized security setup that's affordable and optimized for your home. They're also usually designed to be easy to install, so the process of setting things up should be pretty simple. We've explored dozens of different configurations and setups and have rounded up the best DIY home security system options on the market right now. Read on to learn more about the best DIY home security systems of 2023.
Want to find out if DIY is right for you? We compare DIY with professionally installed home security systems.
Best DIY home security systems
Installation DIY installationContract Required NoVoice Assistant Amazon Alexa, Google AssistantAdditional Fees 24/7 professional monitoring fee, recording feesService Bundles N/A
The Ring Alarm Pro system has shaken the DIY home security market, wrapping a Wi-Fi 6 Eero router into its base device. That means you get all the basic security you'd expect from, say, SimpliSafe or Abode, but you'll also get access to all sorts of extra features, including cellular-powered backup Wi-Fi in case of power outages, network security monitoring, local processing and storage for all of your Ring devices and integration with Alexa's Guard Plus service (provided you have an Echo speaker or display).
Ring still has a troubling history when it comes to its privacy practices and policies, but the Ring Alarm Pro is undeniably one of the smartest DIY home security systems I've ever tested, and it's surprisingly well priced in a crowded market. The base system with four entry sensors, one motion detector, one Z-Wave extender, a keypad and a base station costs $300, and you can add other devices a la carte for reasonable prices.
SimpliSafe was one of the first DIY home security system options to hit the market and is a reasonable alternative to ADT and other professional alarm company firms. That's due in large part to this home security system's affordable cost and wide variety of accessories. SimpliSafe makes a variety of different starter kits that usually start at around $250, and you can often get them for less through discounts. 
SimpliSafe's impressive array of accessories such as indoor and outdoor security cameras, key fob, additional motion sensors, smoke detector, glass break sensor, siren and solid performance for the price make it our favorite DIY home security system — if basic security is all you're after.
Wyze Home Monitoring is a standout due to its affordable cost. You'll need a $30 Wyze Sense Hub to start, or you can pay $100 for a year of professional monitoring and get it for free. Or you can pay $10 each month, but you don't get the Hub for free. From there, you can add keypads, entry sensors, motion detectors and more to build the system that works best for your home. The only real drawback: Wyze doesn't have cellular backup in case of power or internet outages.
There is also a five-piece Core Kit available for around $80 on Amazon. A monitoring subscription is required, but the kit includes three free months. 
Arlo, maker of one of our favorite outdoor security cameras, introduced its new home security system last year and immediately stood out for its All-in-One sensors. 
While most home security sensors serve a single purpose such as motion or sound detection, the Arlo All-in-One sensors are capable of eight different detection functions. The sensors can detect motion and sounds such as smoke or CO alarms, plus changes in ambient light or temperature. 
Starting at $199 for a keypad sensor hub and two sensors, Arlo's starter bundle isn't the cheapest you'll find, but its sensors are the most versatile. Other Arlo home security bundles range from $300 for the keypad, five sensors and a yard sign to $830 for a system that includes your keypad, two sensors, an indoor and outdoor camera and a video doorbell. You can also start with the $199 bundle and customize your system by adding individual cameras, sensors and a doorbell to your network.
Other DIY home security systems we've tested
The above systems weren't the only DIY options we explored. We've also tried out Abode Iota, Cove, Lorex, Frontpoint, Kangaroo and Ring Alarm. Iota was a great security system, but it wasn't able to match Simplisafe's prices. Frontpoint, meanwhile, offers great hardware at competitive prices, but its monthly $45 monitoring fees are too much. Cove simply struggled to distinguish itself in any significant way.
Budget-friendly options Kangaroo and Ring Alarm couldn't quite knock out Wyze. Kangaroo nearly matches Wyze's price, but its hardware — especially its janky doorbell cam — leaves something to be desired. Meanwhile, Ring Alarm, though a great deal all around, is part of a company with a troubling history when it comes to police partnerships. While Ring Alarm is neck-and-neck with Wyze, Wyze comes out on top simply because it's not carrying all the baggage that Ring is.
Finally, Lorex offers a local network of connected cameras — but it doesn't offer the integration that smarter systems do for the same price.
Still have questions? Check out this comprehensive guide to all things home security.
How we test home security systems
Hands-on testing is core to our evaluations of any home security products. In short, when it comes to home security systems, we pay special attention to the user experience, the promised features, reliability and overall value — along with a few other elements. We do the testing in a real home environment over the course of at least a full week. If you want to read more about our review process, check out our in-depth article on how we test home security systems and services.
Watch this: How to buy the right security camera for you
DIY Home Security Systems Compared
| Our Picks | Ring Alarm Pro | SimpliSafe (8-piece set) | Wyze Home Monitoring | Arlo Home Security |
| --- | --- | --- | --- | --- |
| System Price | $300 | $245 | $95 | $199 |
| Monitoring Price | $20/month | $15/month | $10/month | $25/month |
| Starter Equipment | Eero Wi-Fi 6 mesh router, door/window sensors, motion detectors, a keypad, a siren and optional professional monitoring subscriptions | 1 base station, 1 keypad, 1 motion sensor, 3 entry sensors | 1 hub, 1 keypad, 1 motion sensor, 2 entry sensors and 3 months of professional monitoring | 1 keypad control panel, 2 All-in-One sensors |
| Contract Required? | No | No | No | No |
| Setup | DIY installation | DIY installation | DIY installation | DIY installation |
| Extra Features | Cellular-powered backup Wi-Fi, network security monitoring, local processing, storage for all of your Ring devices and integration with Alexa's Guard Plus service | Customizable system, built-in Wi-Fi and cellular, integration with Amazon Alexa and Google Assistant | Customizable system, integration with many third-party devices, integration with Amazon Alexa and Google Assistant | 24/7 emergency response, smart interactive notifications, cellular and battery backup, integration with Amazon Alexa and Google Assistant |
| Review Score | 9 | 8.5 | 8.4 | N/A |
DIY home security system FAQs
How do I choose the best DIY home security system?
There are a few considerations to take into account when choosing the right DIY home security system. 
Obviously, cost — both upfront for equipment and potential ongoing subscription fees for monitoring or storage — is one of the main factors when choosing a home security setup. Some systems, like the Wyze Home Monitoring System featured above, are available for less than $100. Others can set you back $200 to $300 or more, and the price could inflate even higher with each sensor, camera or alarm you add. Adding another layer of complication to the equation: Many of these systems see significant discounts throughout the year.
Speaking of adding devices, be sure to factor in the number of areas, such as doors and windows, you'll want to place a camera or sensor when choosing a DIY security kit. Some DIY security systems may come with a base and one or two sensors while others, like the Ring Alarm Pro, come with four sensors, a motion sensor and a range extender. 
Higher-priced DIY security systems are likely to come with more devices, plus lots of useful features and compatibility with other smart home devices, which is something else you'll want to consider when choosing a DIY home security system. The Ring Alarm Pro, our top pick for DIY security systems, features cellular-powered backup, local processing and storage for Ring devices along with easy integration with Alexa Guard Plus service.
Finally, you'll want to consider local-versus-subscription storage and monitoring options. A DIY Ring system, for example, could offer a number of monitoring and data storage options for an added monthly cost that are not available with other devices. On the other hand, if you'd rather monitor your home security system and handle data storage yourself, many devices allow you to do so at no extra cost.
Is it better to have professional home security service over a DIY version?
A DIY home security system certainly has its advantages, like lower pricing and simple self-installation, but professional security has its perks. While DIY systems are typically easy to install and set up, you won't have to worry about any of that when a professional system is installed by an experienced technician. 
Professional systems are generally more expensive than DIY, but may come with lower upfront costs. It's possible to get free or discounted equipment and free installation with a professional system, but keep in mind that you may also have to sign a one- or two-year contract.
Signing a contract is unfortunate, but the level of monitoring, support and warranties may be worth it. While DIY systems often come with warranties, monitoring options and technical support on their own, professional services are likely going to deliver a more hassle-free experience — if you're willing to pay for it. 
How much do DIY home security systems cost?
A DIY security system can cost $60 to $400 or more depending on the brand and model you buy and where you purchase it. The Wyze home monitoring system is a great value at $80, for example. On the other end of the spectrum, SimpliSafe's 10-piece DIY home security system that lists for $479 on their website — and those prices can go much higher if you opt for all the bells and whistles the service offers.
Like with any addition or upgrade to your home, you'll want to evaluate the costs, and what you get for the money, when choosing a DIY security system for your home. It's easy for the cost of a DIY system to add up, but keep in mind that choosing a cheaper system that doesn't meet your needs may not be worth your while either.
More home security recommendations