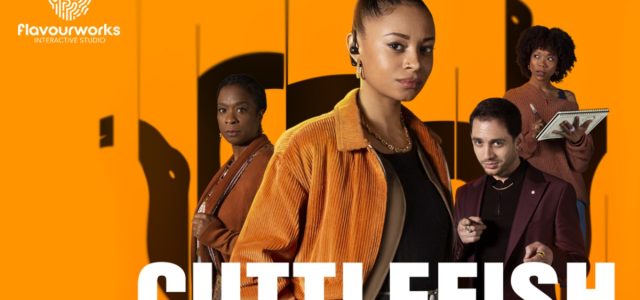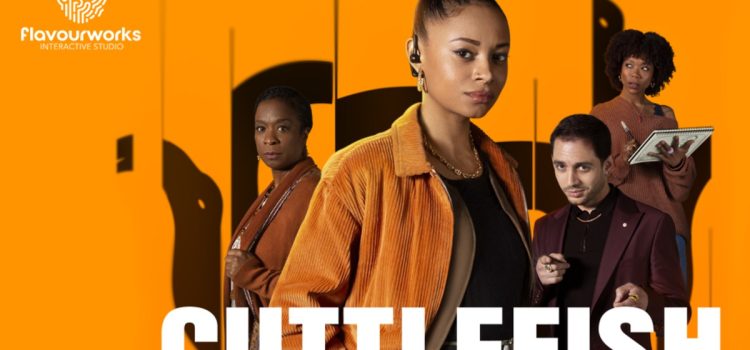 Connect with top gaming leaders in Los Angeles at GamesBeat Summit 2023 this May 22-23. Register here. Cuttlefish is the next original interactive film...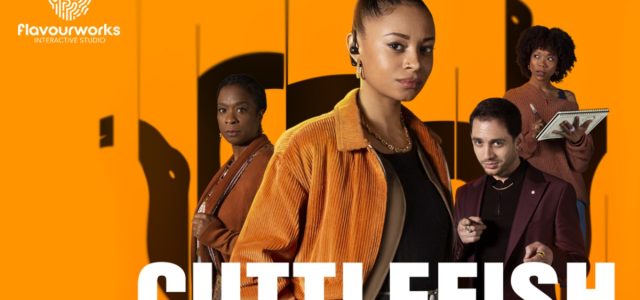 Connect with top gaming leaders in Los Angeles at GamesBeat Summit 2023 this May 22-23. Register here.
---
Cuttlefish is the next original interactive film from Flavourworks, the studio that created Erica and Hush with immersive touch technology on mobile devices.
The game, if you prefer to call it that, will debut on April 27 on iOS and Android. Verizon Wireless underwrote the development and partnered with Flavourworks on the project to show off 5G networking on mobile devices, said Zack Slatter, CEO of Flavourworks in an exclusive interview with GamesBeat.
"We've continued to refine our features for our underlying technology, streaming video, launching on Android — all things we've done in the last 18 months," Slatter said.
He said the company struck a deal with Verizon 18 months ago and Erica has continued to perform on subscription services and storefronts such as the iOS app store. This title will also launch later on Steam and the Epic Games Store.
Event
GamesBeat Summit 2023
Join the GamesBeat community in Los Angeles this May 22-23. You'll hear from the brightest minds within the gaming industry to share their updates on the latest developments.
"We're just really delighted to be launching our live-action title," Slatter said. "We've spent a lot of time kind of continuing to improve the technology. We have a compelling story and we're still very much trying to create a new genre here between film and games. And that really around touch immersive storytelling and gameplay."
Based in the United Kingdom, Flavourworks likes to get the most out of mobile device controls. To perform actions such as making a choice in the story, you do things like run your finger along the screen to simulate touching a lover's skin or cracking a safe.
It combines these interactive mechanics with live-action film of actors playing roles in narratives. While Verizon backed the title, it will be available to non-Verizon customers as well. Verizon will help market the game through direct SMS messages as well as through its app.
While the TouchVideo tech works on mobile in real time, the experiences can also happen on PC and consoles. With gestures, users can guide the path of stories from start to finish, the way they want, through "branching" and tactile storytelling methods. 
With TouchVideo, Flavourworks makes film and TV stories playable, allowing players to have real agency and immersion, but without the need for expensive branching often required in production. 
A heist drama
Cuttlefish is a fresh take on the heist genre: A fun, full-throttle caper, the interactive film uniquely marries movie and game media, said Slatter.
Combining hi-fi cinematics, cutting-edge gameplay, and a branching narrative, players directly participate in unfolding the story of Sammy (played by Catherine Garton), a once prominent thief, who must look to her wits to save her family from ruin.
Sammy, aka The Cuttlefish, must use her guile to save her mother from a predatory and sinister pyramid scheme. But this job is personal. Teddy Belmont, a member of Sammy's former crew, has turned on those who raised him. Recently, he's been working on conning the entire community.
Their debts are funding his burgeoning empire. The intent is to hit Teddy where it hurts – his finances and reputation – so Sammy and her crew plan to dismantle "Frive" at a new product launch before it blooms into an untouchable behemoth.
Users must make choices that affect the outcome of the story, making every playthrough unique. With multiple paths and endings, users can experience the film in different ways, keeping things fresh and exciting every time. The experience lasts about 45 minutes.
Heist planning
Cuttlefish's design philosophy is focused on three key areas. One of them is heist planning.
Flavourworks wanted to design an experience where the audience has agency and feels part of the planning stage of a heist. This was realized through a classic heist trope: the flashback. The planning stage is interspersed with dramatic sequences, which makes sure that the pace stays strong whilst being driven by the player. The player uses a tactile, interactive tabletop map to plan a route through the building integrated with the action.
Gameplay pillars
The title features accessible interactions which are self-evidently intuitive as well as more complex ideas through the gameplay, which require some tutorial. In some instances, the player is presented with simple actions to perform, such as tapping on an object to investigate, which are then repeated with added complexity as the story progresses. Interaction, cinematography, and VFX all combine to reinforce characterisation and create a unique experience.
Active watching
In Cuttlefish, there are many times where the player is invited to look around a scene while the drama plays out. The player is shown a single area of action, from which one or more characters will then move around the boundaries of the scene. From this point, the action splits: characters separate, or new points of interest may emerge. It is up to the player what they choose to focus on—this is where cinematic direction and game design become one and the same.
"We've also got a feature called Cuttle vision, which allows you to embody the superpower of the lead character, and you can zoom in and pick certain items. And that will help you maybe escape from a room," Slatter said.
In this experience, Slatter said the team wanted it to be faster paced. While Erica was more of an interactive mystery thriller, this is more of a fast-paced interactive story game, where you have to plot and trick your way to save the day, Slatter said.
The heist genre is different, but the company is still relying on touch technology and tactile interactions.
"You're effectively the extension of the main character," he said. "The player embodies the key protagonist and becomes an extension of her."
Flavourworks background
Flavourworks was co-founded by Attridge and Pavle Mihajlovic in 2015. Their first game, Erica, debuted at Gamescom in August 2019. Erica has had millions of players across all platforms. It takes about 90 minutes to play, and the median play time is one hour and 54 minutes. The company raised $3.8 million in 2019. The company has about 12 people.
Slatter said the touch technology has come a long way on mobile. Over time, the company plans to pioneer more technologies, like combining 3D animation and films.
GamesBeat's creed when covering the game industry is "where passion meets business." What does this mean? We want to tell you how the news matters to you — not just as a decision-maker at a game studio, but also as a fan of games. Whether you read our articles, listen to our podcasts, or watch our videos, GamesBeat will help you learn about the industry and enjoy engaging with it. Discover our Briefings.