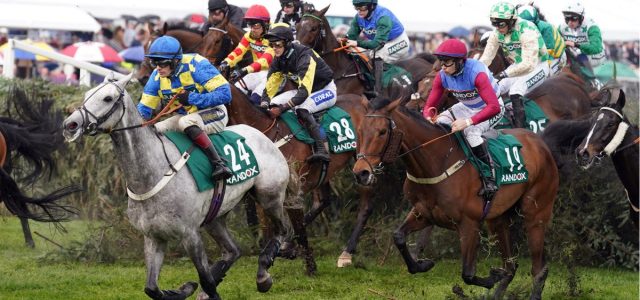 The most highly anticipated horse race on the British calendar is here, as the runners and riders look to take on the intimidating hurdles...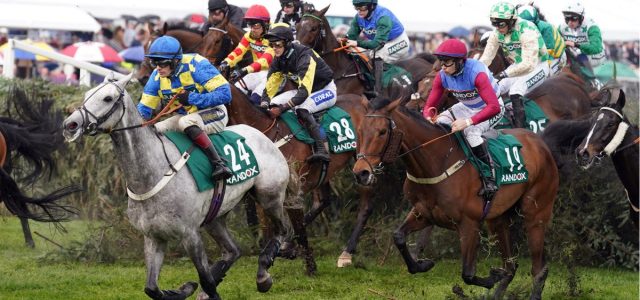 The most highly anticipated horse race on the British calendar is here, as the runners and riders look to take on the intimidating hurdles of Aintree Racecourse in Liverpool for the 2023 Grand National.
Watched by a global audience of around 600 million people, the race was first held in 1839, with this year's event marking the 50th anniversary of the triumph of arguably its most famous winner, Red Rum. 
Designed to test both the skill and stamina of both horses and jockeys, the Grand National is run over a distance of four miles and two furlongs, with horses having to navigate 30 fences, including the infamously difficult Becher's Brook and the Chair.
The Ted Walsh-trained Ain't That A Shame is this year's main favorite, but it will be up against a strong field of 39 other horses, including last year's winner Noble Yeats, as well as the well-fancied Delta Work. 
Below, we'll outline the best live TV streaming services to use to watch the race live wherever you are in the world.
Grand National 2023: When and where?

This year's Grand National takes place at Aintree Racecourse in Liverpool on Saturday, April 15. The horses are set to be under starter's orders at 5:15 p.m. BST local time in the UK (12:15 p.m. ET, 8:15 a.m. PT in the US and 2:15 a.m. AEST in Australia on Sunday, April 16).
How to watch the Grand National 2023 online from anywhere using a VPN
If you find yourself unable to view the Grand National locally, you may need a different way to watch the race — that's where using a VPN can come in handy. A VPN is also the best way to stop your ISP from throttling your speeds on game day by encrypting your traffic, and it's also a great idea if you're traveling and find yourself connected to a Wi-Fi network, and you want to add an extra layer of privacy for your devices and logins.
With a VPN, you're able to virtually change your location on your phone, tablet or laptop to get access to the game. Most VPNs, like our Editors' Choice, ExpressVPN, make it really easy to do this.
Using a VPN to watch or stream sports is legal in any country where VPNs are legal, including the US, UK and Canada, as long as you have a legitimate subscription to the service you're streaming. You should be sure your VPN is set up correctly to prevent leaks: Even where VPNs are legal, the streaming service may terminate the account of anyone it deems to be circumventing correctly applied blackout restrictions.
Looking for other options? Be sure to check out some of the other great VPN deals taking place right now.
Sarah Tew/CNET
ExpressVPN is our current best VPN pick for people who want a reliable and safe VPN, and it works on a variety of devices. It's normally $13 per month, and you can sign up for ExpressVPN and save 49% plus get three months of access for free — the equivalent of $6.67 per month — if you get an annual subscription.
Note that ExpressVPN offers a 30-day money-back guarantee.
Livestream the Grand National 2023 in the UK for free

It's one of the biggest events on the UK's sporting calendar, and you can watch this year's event live and for free in the region, with the Grand National being shown on free-to-air terrestrial broadcaster ITV1. That also means you'll be able to stream the race for free on the network's streaming service ITVX. Coverage starts at 1 p.m. BST on Saturday afternoon, with the Grand National itself set to start at 5:15 p.m.
ITVX is completely free to use in the UK, and works across a wide range of devices including Chromecast, desktop, iOS and Android, Roku, Sky Glass and Xbox devices.
Can I livestream the Grand National 2023 in the US?

Despite its iconic standing in the global horse racing calendar, no US network will be showing this year's Grand National.
That also means that if you're in the US traveling for pleasure or for work, you're unlikely to be able to watch the race like you normally would at home thanks to geo-blocking.
There is one option to get around this, however. By using a VPN, as explained above, you can set your location to a country where the Grand National is being broadcast and go from there. 
Livestream the Grand National 2023 in Canada for free
This year's race can be live streamed for free on the CBC Sports website. Coverage kicks off at 11:30 a.m. ET, 9:30 a.m. PT on Saturday morning, with the main event set to begin at 12:15 p.m. ET, 9:15 a.m. PT.
The Canadian Broadcasting Corporation is a free-to-air public service for those living in the region, offering a wide variety of sports to watch, including World Athletics and UCI cycling. 
Livestream the Grand National 2023 in Australia
Horse racing fans Down Under can watch this showpiece sporting event from Aintree via premium TV provider Foxtel, with the race set to be shown on the Sky Racing channel.
Australia's premier pay TV service offers multiple channels and plans that vary based on what content you want included. As well as a wide range of top-tier sports via Fox Sports and BeIN, the service also offers access to the latest Hollywood movies, plus HBO, Warner Bros. and Discovery content.
Quick tips for streaming the Grand National using a VPN 

With four variables at play — your ISP, browser, video streaming provider and VPN — your experience and success when streaming the big race may vary.
If you don't see your desired location as a default option for ExpressVPN, try using the "search for city or country" option.
If you're having trouble getting the game after you've turned on your VPN and set it to the correct viewing area, there are two things you can try for a quick fix. First, log into your streaming service subscription account and make sure the address registered for the account is an address in the correct viewing area. If not, you may need to change the physical address on file with your account. Second, some smart TVs — like Roku — don't have VPN apps you can install directly on the device itself. Instead, you'll have to install the VPN on your router or the mobile hotspot you're using (like your phone) so that any device on its Wi-Fi network now appears in the correct viewing location.
All of the VPN providers we recommend have helpful instructions on their main site for quickly installing the VPN on your router. In some cases with smart TV services, after you install a cable network's sports app, you'll be asked to verify a numeric code or click a link sent to your email address on file for your smart TV. This is where having a VPN on your router will also help, since both devices will appear to be in the correct location. 
And remember, browsers can often give away a location despite using a VPN, so be sure you're using a privacy-first browser to log into your services. We normally recommend Brave.