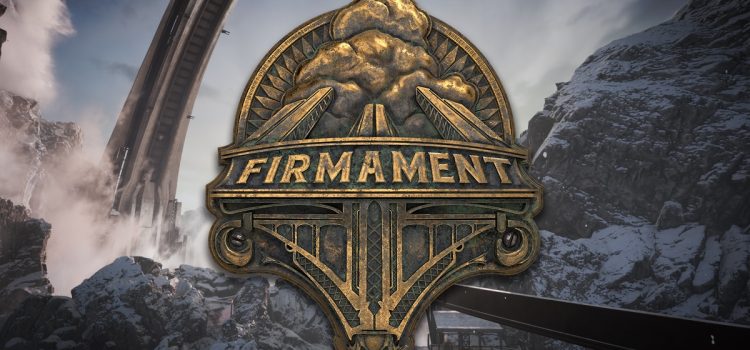 Connect with top gaming leaders in Los Angeles at GamesBeat Summit 2023 this May 22-23. Register here. Indie studio Cyan, the developer of Myst...
Connect with top gaming leaders in Los Angeles at GamesBeat Summit 2023 this May 22-23. Register here.
---
Indie studio Cyan, the developer of Myst and Riven, announced today that its next narrative adventure game Firmament is launching on May 18.
The PC and virtual reality title is Cyan's first original release since Obduction in 2016. The title's Kickstarter campaign amassed over $1.4 million with more than 18,000 backers.
Today Cyan unveiled a new trailer for the game, which is coming to PC and Mac (2D and VR) on May 18. Cyan said that PlayStation 4, PlayStation 5, and PlayStation VR 2 versions will launch later.
Firmament is a steampunk visual feast with thrilling new sights to see around every corner, which can be seen in both standard screen and VR. Players will explore three Realms of Firmament, each with secrets and mysteries to reveal, in this puzzle adventure featuring deep storytelling and rich world-building. What purpose do these seemingly abandoned Realms serve? What are the giant, mysterious machines scattered throughout the world? And can you trust the apparition who accompanies you on your journey?
Event
GamesBeat Summit 2023
Join the GamesBeat community in Los Angeles this May 22-23. You'll hear from the brightest minds within the gaming industry to share their updates on the latest developments.
Firmament will feature deep storytelling and world-building, discover the story of this seemingly abandoned world as you explore and unlock the mysteries of three unique Realms and beyond.
You wake in a glacial cavern crowded with metal pipes and adorned with curious clockwork gears. In the middle of a dark chamber you discover is an ancient table – a tea cup on one end and a frozen body slumped over the other. The corpse's hands hold an exquisite clockwork device, held out like an offering. You reach for it and it comes to life; it hovers above you, watching, before a mysterious apparition appears with a message. You find yourself with an immense and unexpected adventure lying ahead.
Game features
Players will explore a fantastical steampunk world. Firmament invites you to explore the legendary deep world-building Cyan is known for. It is a "steampunk visual feast with thrilling new sights" to see around every corner, Cyan said. At the same time, its world feels completely plausible, as though it were constructed with a bigger purpose in mind, Cyan said.
The Adjunct, a helpful clockwork companion, will help you solve puzzles. It doesn't speak, but it understands you and your hand gestures – together, you'll form a vocabulary of gestures that will help you solve challenges together and understand the epic nature of what lies ahead.
You are also joined on your journey by a mysterious apparition with a story of her own. This apparition appeared with a message from the woman that left you The Adjunct. She planned to mentor you, but something has gone terribly wrong. Can the spirit be trusted?
There's a big mystery here. Are the realms of Firmament abandoned? What are these giant, mysterious machines scattered throughout the world? What is their purpose? What part do you play in this grand mystery? Seek and uncover the answers for yourself.
Firmament supports both 2D and VR play. The VR experience includes free roam and teleport modes and supports Valve Index, HTC Vive, Oculus Rift, Rift S, and Quest 2 via Oculus Link. There are also many "comfort level" features, such as enabling smooth or snap turning, quick travel up stairs and ladders, vertical height quantization, and more.
GamesBeat's creed when covering the game industry is "where passion meets business." What does this mean? We want to tell you how the news matters to you — not just as a decision-maker at a game studio, but also as a fan of games. Whether you read our articles, listen to our podcasts, or watch our videos, GamesBeat will help you learn about the industry and enjoy engaging with it. Discover our Briefings.