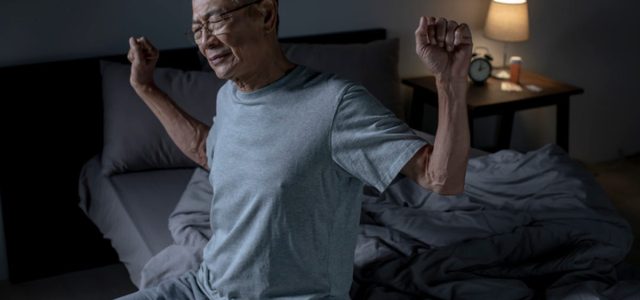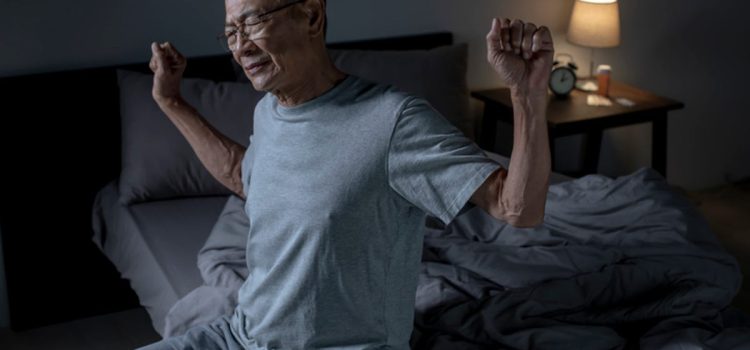 Sleep is supposed to be restful. When we sleep, our brain clears waste, and our tissues build and repair. Many people take crawling into...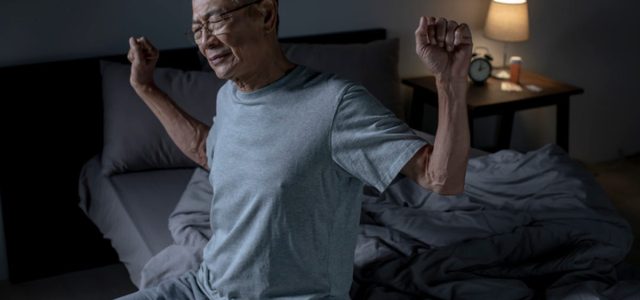 Sleep is supposed to be restful. When we sleep, our brain clears waste, and our tissues build and repair. Many people take crawling into bed and falling asleep for granted. But those with back pain know how impossible it feels to get comfortable. Back pain and insomnia are often comorbid, feeding into each other and becoming a vicious cycle. 
Sometimes, your old mattress is the culprit. No matter how good your mattress was when you bought it, it has a lifespan of about eight years. Once you pass that time, your mattress will stop giving you what you need. It may start to sag in places, compromising its ability to support you while you sleep.
Not just any mattress will do when it comes to relieving back pain. There are three main things you should watch for.  
1. The right firmness level
It's easy to assume that if you're in pain, you should sleep on an extremely soft mattress that can provide plenty of cushions. But a mattress that's too soft can worsen your back pain since it won't support proper spinal alignment. 
Your spine should be in a neutral position to minimize back pain. Sleeping on a mattress that's too soft allows you to sink in too far, causing your spine to be out of alignment. On the other side of the scale are extra firm mattresses, which can cause your back pain to flare up with other pressure points around the hips, knees and shoulders.  
Another important factor to consider is your weight when buying a mattress. Your weight can influence how a mattress feels when you lay on it. Petite body types will put less pressure on a mattress, which means the mattress will feel firmer. This means people under 150 pounds should stay on the lower end of firmness to ensure they get the right balance of pressure relief and support. Heavier body types will find that mattresses feel softer. Going for a firmer mattress is a good idea to ensure you don't sink too far in. 
Experts say that the best firmness for back pain is a medium-firm to firm mattress. 
2. The right construction
What your mattress is made of is important when it comes to relieving back pain. Generally, hybrid mattresses — which combine foam layers and coils — are the best choice if you sleep with back pain. 
Foam mattresses aren't bad; some people swear by them. However, they can be prone to sagging or indentations, aggravating symptoms over time. Hybrid mattresses are more durable, though more costly. However, the coil layer ensures you get the proper support for your back while you sleep. 
3. Special features for back pain
While it's not strictly necessary for a mattress for back pain to have special features, some people find they're nice to have, especially if you live with severe back pain that needs more intervention. 
One of the most popular features favored by those with back pain is intentional ergonomic design. Some examples of this are lumbar support or zoned support. Zoned support means a mattress has multiple firmness levels across the surface of the mattress. It's softer in areas you need, like your shoulder and neck, and firmer around your back to make sure your spine stays aligned. Only a handful of mattresses have zoned support, Casper and Purple being two examples. 
Another special feature that may be worth it for people with back pain is being able to adjust the bed. An adjustable bed frame can take the pressure off your spine and help you get in a position that relieves pain. 
Too long; didn't read?
Mattresses are expensive, and if you're not in a place to buy a new one right now, that doesn't mean you have to live with back pain. In the meantime, you can invest in a firmer mattress topper to give your bed the support it needs to align your spine. Alternatively, if your mattress is too firm, you can get a softer topper to relieve pressure. 
Or, you can supplement your current sleep setup with pillows under your knees or between your legs to help you ease the pain. Sleeping with a pillow under your knees can help maintain the normal curve of your lower back and redistribute weight.
The information contained in this article is for educational and informational purposes only and is not intended as health or medical advice. Always consult a physician or other qualified health provider regarding any questions you may have about a medical condition or health objectives.